Lights, Camera, Education
Maura Minsky '86 helps marginalized students tell their stories on the big screen.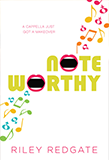 In the trailer for the short film "House Not Home," an African-American student wearing a pink pea coat, miniskirt and boots navigates a crowded high school hallway, ignoring a pack of jeering peers. A snide voice remarks, "Is he a tranny now, or am I just seeing things?" The trailer cuts to the student being violently pummeled by a group of boys, then exclaiming to a protesting father, "It's not a phase, Dad!"
The film, which premiered in May 2015, was written by Skyler Edge of Cleveland. It's one of three films that premiered in 2015 with the help of Scenarios USA, a national nonprofit founded in 1999 by Maura Minsky '86 and Kristen Joiner. "Scenarios uses writing and film to engage teenagers in addressing issues of identity with a focus on marginalized communities," Minsky said.
The program runs on a two-year cycle: students in grades 6 through 12 participate in an inquiry-based curriculum that focuses on themes like masculinity, gender and power. As a final project, students produce a story, play or script that is reviewed by volunteer readers, and one story from each region goes on to be produced by a Hollywood director.
"They've been on MTV and BET and Showtime," said Minsky. They've also won numerous awards, including two Emmys.
The directors work closely with the student writers to shape their stories into a final script, and the students have the final say. "The writer's the center," said Minksy. They cast the roles, and the film is shot in their communities, with their peers working on set.
"We're very much in service to the students and to their stories and to their communities," said Minsky. The films premiere in New York City and the writers' hometowns, and then become the basis for the next curriculum.
Minsky, a theater major and Pittsburgh native, started working in film and television immediately after graduating from Kenyon. She decided to start Scenarios while working as a producer at ABC News. "I felt like we were missing a lot of stories that weren't being told because we were only bringing one perspective," she said. "I just started to build contacts based on relationships I had, and before we knew it we had a lot of volunteers who were willing to do the first project with us."
Today, Scenarios engages 100,000 students in New York, Chicago and Cleveland. Minsky attributes much of the organization's success to the connections she was able to draw on, including many from Kenyon. Jeff Moritz '86, for example, was pivotal in introducing Scenarios to Chicago, and Academy Award-winning director Adam Davidson '86 directed a film for Scenarios in 2002.
At Kenyon, Minsky felt that she was able to find her power and voice through theater; Scenarios was her answer to the question of how to be responsible with that power. "At Kenyon you could be whatever you wanted to be," Minsky said. "I never really thought about my gender as holding me back, and I feel like Kenyon was a big part of that."
Minsky, who now lives in Brooklyn with her husband, Michael, and daughters Lucy and Edie, hopes to see Scenarios continue to expand to new cities and further amplify youth issues through digital media campaigns. "We're really looking for Scenarios to provide a ripple effect of listening, acceptance, understanding of difference," she said.
The songs change, but Kenyon's deeply rooted singing culture continues to thrive and build bonds - voice to voice…
Read The Story
With four best-selling novels, a popular YouTube channel and a cult following, John Green '00 H'16 is ready to…
Read The Story