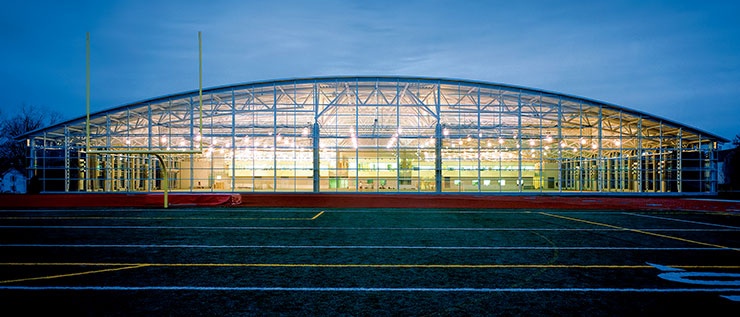 Ten years on, the Kenyon Athletic Center (KAC) remains among the most spectacular and best-equipped in all of NCAA Division III athletics.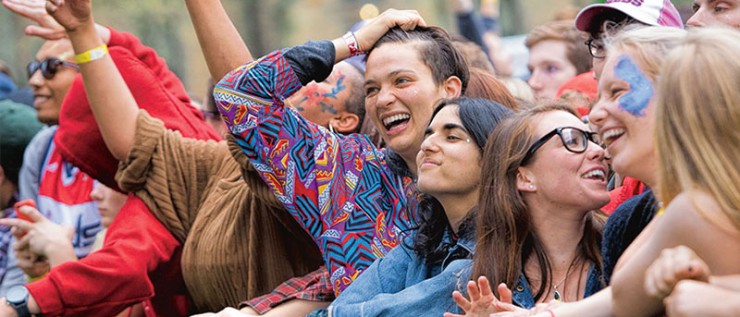 Matti Freiberg '16 and Haleh Kanani '16 (center) take in the sights and sounds of Summer Sendoff, a music festival that marks the end of the academic year.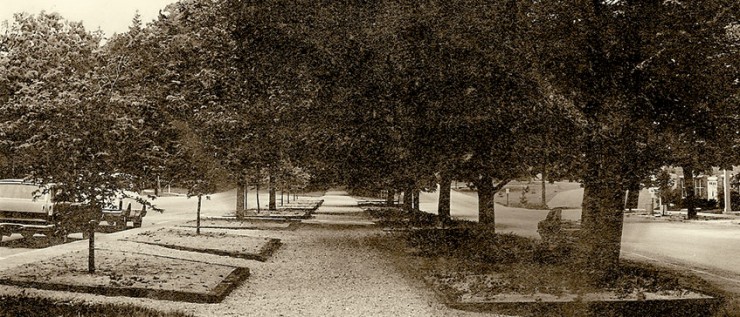 Middle Path in the summer of 1972, submitted by Kenyon's first grounds manager, Stephen Christy '71.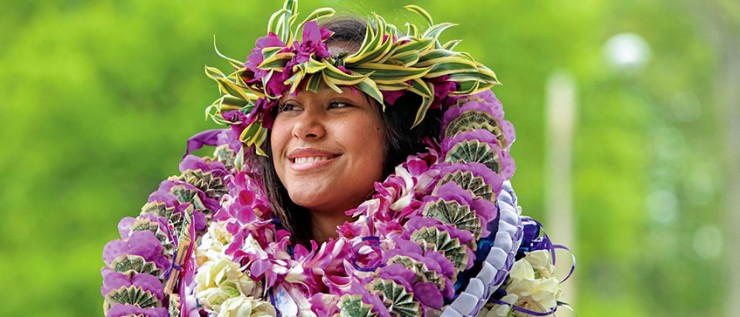 Maria Zarka '16 made a splash at Commencement by sporting colorful leis over her gown. The most decorated diver in Kenyon history, Zarka, of Kaneohe, Hawaii, was an eight-time All-American, a four-time NCAA national champion and the 2014 NCAA Division III Diver of the Year.
Alumni News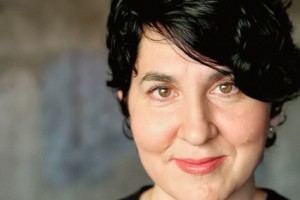 Maura Minsky '86 helps marginalized students tell their stories on the big screen.
Read More
General Kenyon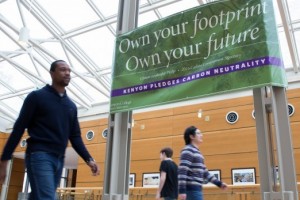 President Decatur has signed a pledge to reduce greenhouse gas emissions.
Read More
Arts & Culture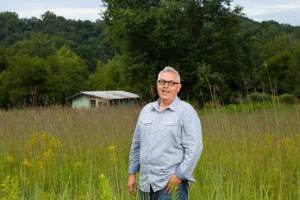 Professor of Spanish and poet Víctor Rodríguez Núñez considers the concept of identity.
Read More
Kenyon in Quotes
"I must continue to have contact with people and surroundings genuinely different than my own."
— Daniel Garcia-Archundia '17 after he spent a semester in Chile, in a column in the Portland (Oregon) Tribune urging the exploration of other cultures.
Alumni News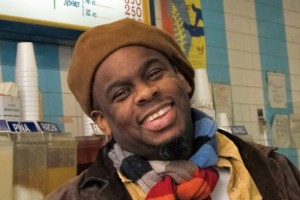 Some chance encounters set singer-songwriter Jason Walker '91 on his musical path.
Read More
Arts & Culture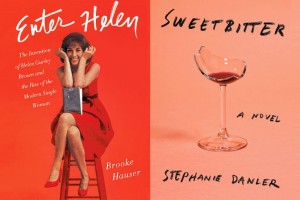 Two alumnae have published superb books about women coming into their own.
Read More
Science & Technology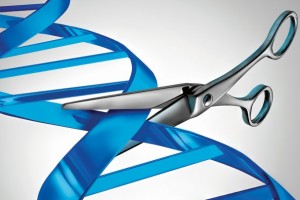 Should we edit the human genome? Professor of Biology Wade Powell weighs the challenges.
Read More
Alumni News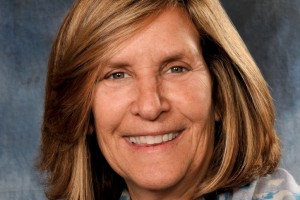 Kenyon board member Nina Freedman '77 reflects on a career of service.
Read More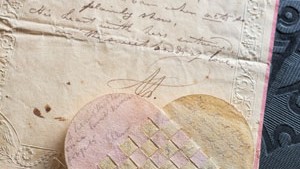 A Treasure from Kenyon's Archives
The writing is faint but the sentiment clear. This delicately woven paper heart and an accompanying poem on embossed stationery were apparently tokens of engagement, sent by David Bates Douglass to his future wife, Ann E. Ellicott. No date appears, but the couple were married in 1815, not long after Douglass, a distinguished War of 1812 veteran, started teaching at the U.S. Military Academy at West Point. Douglass would go on to become a prominent civil engineer, and in 1841 he would arrive in Gambier as Kenyon's third president.
Hot Shot
Patrick Shevelson '16 finished his Lords lacrosse career as a four-year starter who ranks in the program's top five for goalkeeper saves and in the top 10 for save percentage and goals-against average. He was a four-time All-North Coast Athletic Conference honoree and a two-time team defensive most valuable player. Patrick looks back on his lacrosse days and says, "I developed a stronger work ethic, I became a more responsible person and I honed my leadership ability."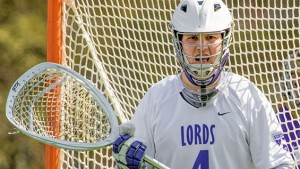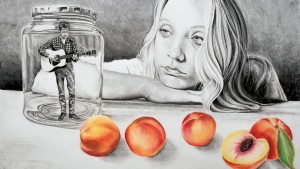 Visions
"Untitled," charcoal pencils, charcoal pastels by Addison Wright '18.
About her art, Wright says, "I love the experience of being inside a dream because you never try to make sense of the peculiar things that are unfolding around you ... Logic never shatters the illusion. There's something to be said about resigning yourself to the strangeness of things. Only then can you appreciate the world for its many complexities and mysteries and accept that some questions come without answers."
'17
Christine C. Appleby received her master's in special education from Lourdes University in Toledo, Ohio, last May and began work as an intervention specialist in the fall.
'20
"After two years in Minneapolis, I've found my way back to Ohio as an M.F.A. candidate in fiction at Ohio State! If you want to read my work," Kate adds, "find my first publication in Gigantic Sequins, Issue 13."
— Kathryn G. LeMon
'73
Wallace L.M. "Lee" Alward, Iowa City, Iowa, has volunteered for more than 20 years with Orbis, a flying eye hospital that travels the world teaching eye surgery to ophthalmologists in areas with minimal resources. "During the pandemic, the plane was grounded," he notes. "To keep the mission moving forward, we began giving lectures by Zoom. I taught courses on glaucoma management in Mongolia and Zambia. I gave more Zoom lectures than any other volunteer faculty member, which led to my designation as a Hero of Orbis."