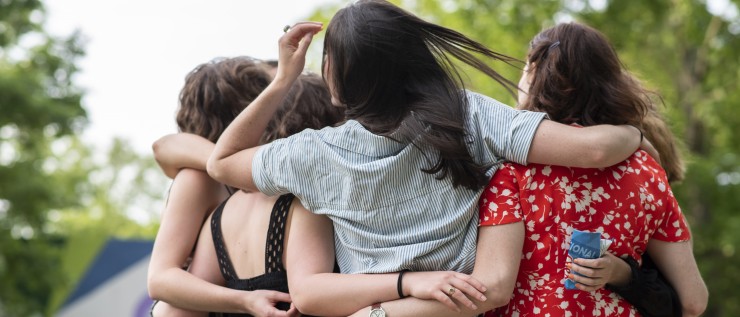 Alumnae from the Class of 2014 embrace at Reunion 2019, which drew more than 1,200 people to Gambier. Photography by Rebecca Kiger.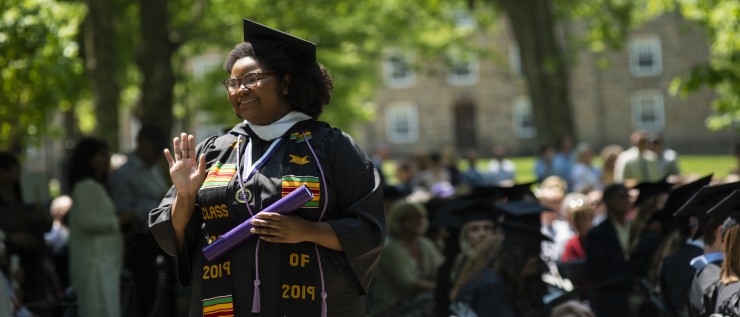 Michaela Jenkins '19 waves to her family after receiving her diploma at Commencement. Photography by Rebecca Kiger.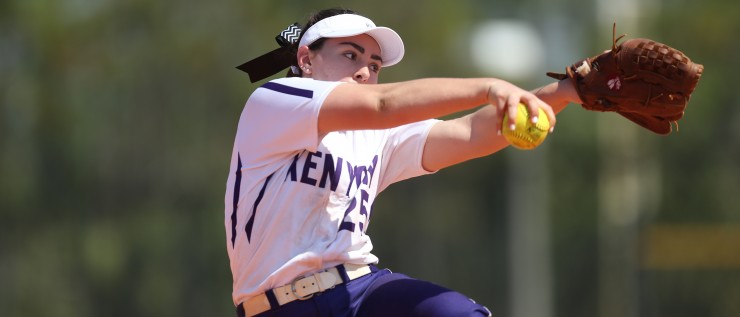 With help from Emily Pater '22, the softball team reached the NCAC tournament for the first time since 2013. Photography by Greg Wagner.
General Kenyon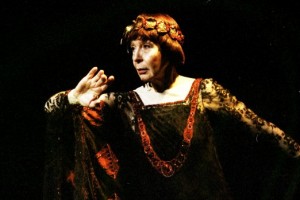 Alumni reflect on the Kenyon women who influenced them.
Read More
Alumni News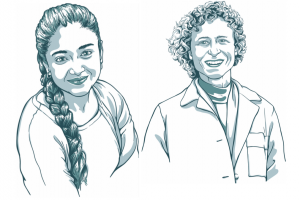 Deborah Reeder '85 and Sriya Chadalavada '19 swap words of wisdom for life beyond campus.
Read More
Student Life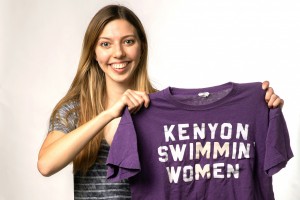 History major Hanna Feuer '21 digs into the physical culture of women at Kenyon.
Read More
Arts & Culture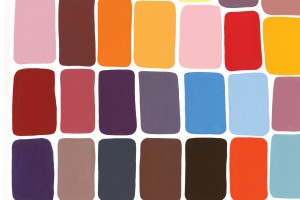 Painter Meg Cranston '82 explores the popularity of colors in fashion and retail.
Read More
General Kenyon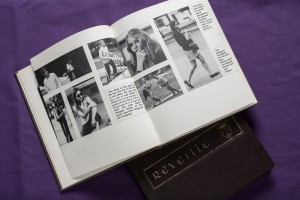 Here are some eyebrow-raising moments from the history of coeducation at Kenyon.
Read More
Kenyon in Quotes
"Robert A. Oden, Jr. Professor of Biology Joan Slonczewski taught me to think critically and gave me opportunities that snowballed into a lifetime of small achievements."
Kenyon in Quotes
"Without ever saying anything overtly to our political science class, Professor Emerita of Political Science Pam Jensen somehow managed to encourage intellectual rigor outside the class, and respectful engagement with a wide range of ideas within it. She became a model for me of what a scholar, instructor, mentor and guide could, and should, be."
General Kenyon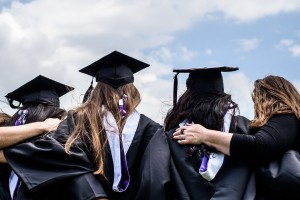 Editor Elizabeth Weinstein shares her approach for this special issue of the Bulletin.
Read More
Alumni News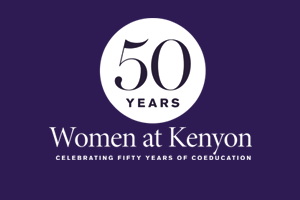 The influence of all Kenyon women will be celebrated during the upcoming year.
Read More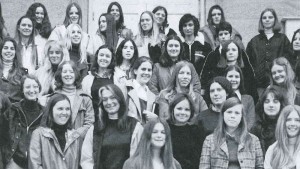 Lives of the Pioneers
In honor of the 25th anniversary of coeducation, the Spring 1995 Alumni Bulletin explored the lives of Kenyon's women pioneers.
How Women Came to Kenyon
To mark the 40th anniversary of coeducation, the Fall 2013 Alumni Bulletin recalled how coeducation came about — from the fiscal crisis, to the clamor, to the uneven welcome on the Hill.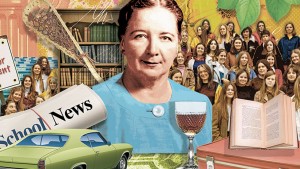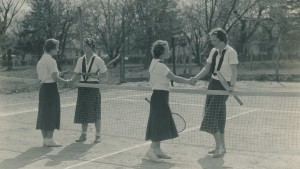 Share Your Photos
Submit photos of your favorite and most poignant memories from the College — highlighting women at Kenyon! Along with the photo, please identify individuals in the image and include a brief description and an approximate date.
'20
Brittany A. Beckley, Orange, New Jersey, updates, "I realized that hospitality was not the industry for me shortly after getting my master's in it. Great timing, am I right? Since then I've sold my soul to the corporate life, but insurance isn't so bad. I'm the happiest I've ever been in my career — I mean, who wouldn't be, with all these happy-hour events!"
'93
Lisa Kay Primmer marked 15 years with husband Ryan in Darien, Connecticut, after leaving the world of finance to raise three kids, who are about to be a high school senior, sophomore and ninth-grader. "Six years ago, I decided to pursue my passion for travel and became a luxury travel advisor," she adds. "I run a team of five other advisors, most of whom are based in the New York area."
'81
Margaret P. Calkins, Cleveland Heights, Ohio, still researching environments for people living with dementia, was about to head off for a week in Rome, Naples and the Amalfi coast with her daughter and younger granddaughter, Ella. "My older grand-daughter, Leigh Ann, now has four kids, all in Indianapolis, so I try to get there every couple of months."