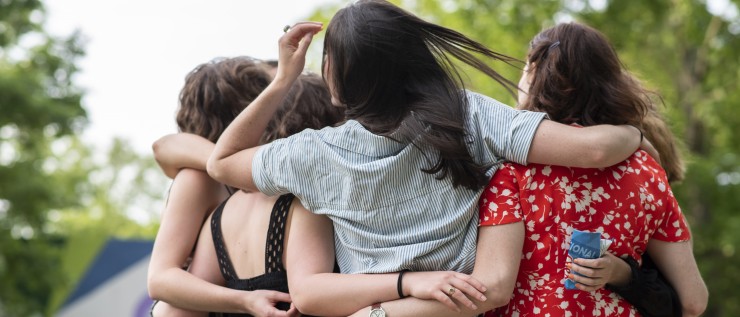 Alumnae from the Class of 2014 embrace at Reunion 2019, which drew more than 1,200 people to Gambier. Photography by Rebecca Kiger.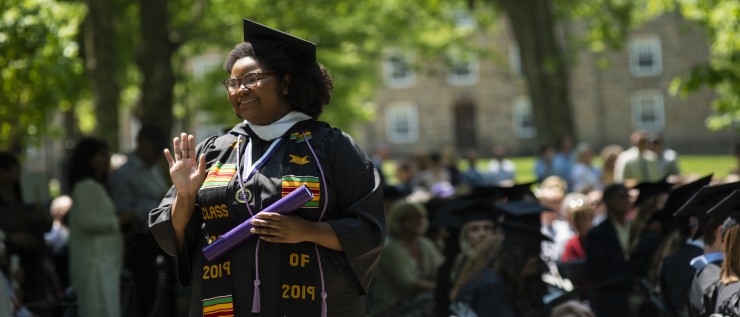 Michaela Jenkins '19 waves to her family after receiving her diploma at Commencement. Photography by Rebecca Kiger.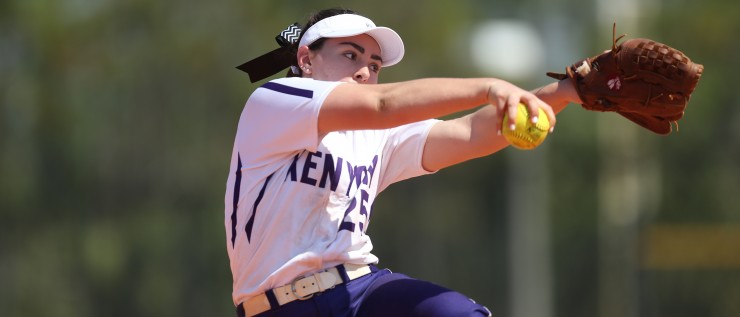 With help from Emily Pater '22, the softball team reached the NCAC tournament for the first time since 2013. Photography by Greg Wagner.
General Kenyon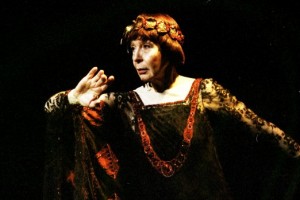 Alumni reflect on the Kenyon women who influenced them.
Read More
Alumni News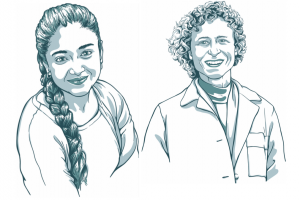 Deborah Reeder '85 and Sriya Chadalavada '19 swap words of wisdom for life beyond campus.
Read More
Student Life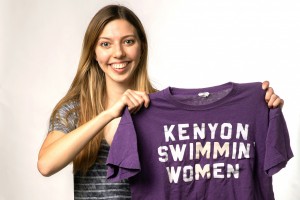 History major Hanna Feuer '21 digs into the physical culture of women at Kenyon.
Read More
Arts & Culture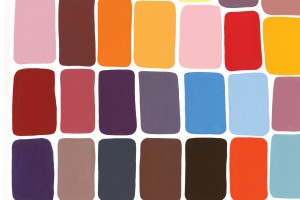 Painter Meg Cranston '82 explores the popularity of colors in fashion and retail.
Read More
General Kenyon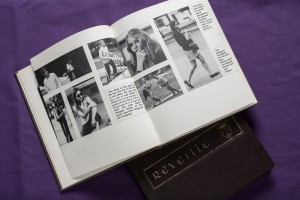 Here are some eyebrow-raising moments from the history of coeducation at Kenyon.
Read More
Kenyon in Quotes
"Robert A. Oden, Jr. Professor of Biology Joan Slonczewski taught me to think critically and gave me opportunities that snowballed into a lifetime of small achievements."
Kenyon in Quotes
"Without ever saying anything overtly to our political science class, Professor Emerita of Political Science Pam Jensen somehow managed to encourage intellectual rigor outside the class, and respectful engagement with a wide range of ideas within it. She became a model for me of what a scholar, instructor, mentor and guide could, and should, be."
General Kenyon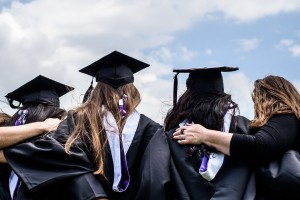 Editor Elizabeth Weinstein shares her approach for this special issue of the Bulletin.
Read More
Alumni News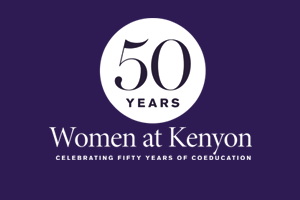 The influence of all Kenyon women will be celebrated during the upcoming year.
Read More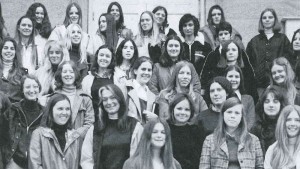 Lives of the Pioneers
In honor of the 25th anniversary of coeducation, the Spring 1995 Alumni Bulletin explored the lives of Kenyon's women pioneers.
How Women Came to Kenyon
To mark the 40th anniversary of coeducation, the Fall 2013 Alumni Bulletin recalled how coeducation came about — from the fiscal crisis, to the clamor, to the uneven welcome on the Hill.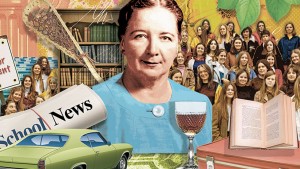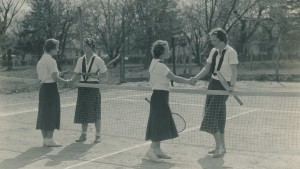 Share Your Photos
Submit photos of your favorite and most poignant memories from the College — highlighting women at Kenyon! Along with the photo, please identify individuals in the image and include a brief description and an approximate date.
'93
Kevin C. Kropf, Ozark, Missouri, earned his doctorate in educational leadership with a higher education focus in 2019, and is now in his fifth year as the executive vice president of enrollment management at Drury University in Springfield, Missouri. "What's brought me joy in this unusual year are the 30 books I've read," he offers, "and a new tradition — Saturday night candlelight dinners, complete with questions like 'What was hard for you this week?' 'What helped?' 'What brought you joy?'"
'06
Samuel W. Anderson and Grace Twesigye are proud and exhausted parents of a baby son, Xavier, in Brooklyn, NewYork. "We don't want to be those people, but if you ask we will talk about our baby at great length," Sam writes.
'99
I made the most of 2020: got engaged, married and bought a new house, all in about two months. Despite the many challenges that surround us all, my wife, dog (The Duke) and I feel so fortunate to embark on this new life journey. Since Kenyon, I've worked in advertising, specializing in the last 10 years in multicultural and inclusive marketing — a field that aligns with my academic, professional and cultural background.