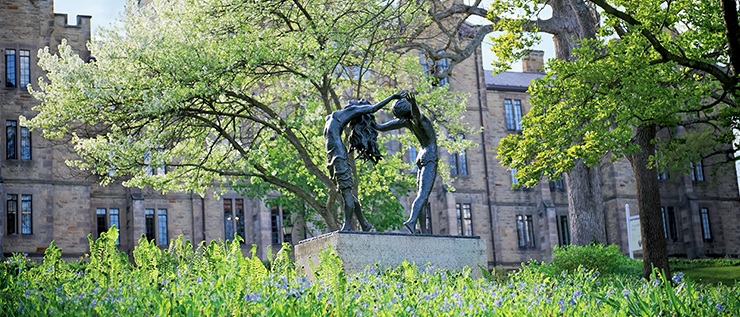 "Renaissance Man" by Charles Gagnon, donated to Kenyon anonymously in 1972, finds a permanent home in the garden below Ascension Hall.
Student Life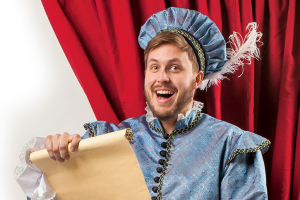 Drama major charms children with bite-sized versions of the Bard's greatest hits.
Read More
Alumni News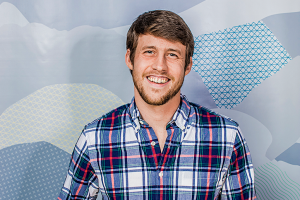 As the producer for SXSWedu, Greg Rosenbaum '10 brings innovative educators and entrepreneurs together…
Read More
Alumni News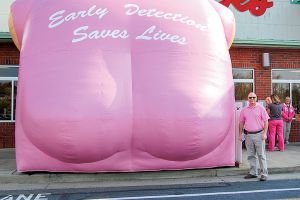 With the help of a walk-through super colon, Michael Sarap '78 has worked to cut colorectal cancer…
Read More
Science & Technology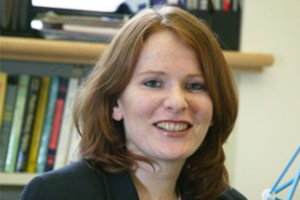 Professor Judy Holdener reflects on how math illiteracy has become socially acceptable.
Read More
Kenyon in the World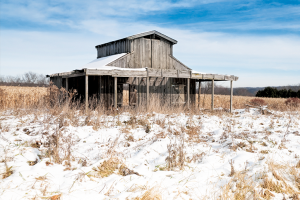 A sociologist finds fulfillment along the journey from Philly to farm.
Read More
Alumni News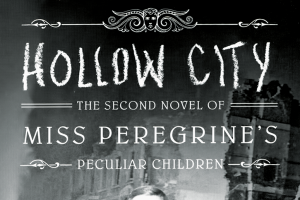 In his second novel, Ransom Riggs '01 has the "peculiar children" fleeing through wartime London…
Read More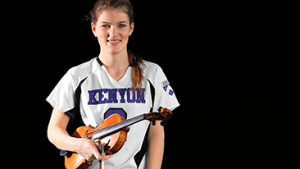 Hitting the Right Notes
For Jane Symmes '16, there is no offseason and no time to waste. Symmes of Concord, New Hampshire, carries the title "student/athlete/musician"—and she's a two-sport athlete. When she isn't lifting weights, throwing or kicking round objects, or studying for the next exam, this international studies major and recording artist is penning notes, striking strings, and belting out harmonies. Her family's passion for music lifts her heart and comes to life in the form of her lyrics and scores. Symmes also patrols the midfield for the Ladies soccer and lacrosse teams. An injury-shortened soccer season takes little luster off her success in all three phases of her life. —Ryan Gasser
Treasures in Glass
For the College's book on the literary windows of Peirce Hall, Professor of English Jennifer C. Clarvoe wrote about making sense of nonsense in Alice in Wonderland by Lewis Carroll:
"It is wonderful to find Lewis Carroll's Alice in Wonderland in a series of windows with Paradise Lost and Pilgrim's Progress; like the first, it concerns itself with a fall, albeit down a rabbit hole; like the second, it concerns itself with the education of its main character by allegorical figures. ... In Carroll's brilliant, subversive work, it is the child-heroine Alice herself who is supremely sane, debunking, pragmatic—and yet, through her, we enter a world of infinitely entertaining marvels."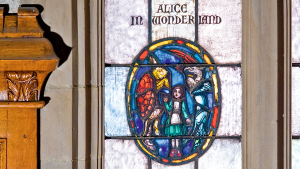 Margin of Error
55: Percentage of Kenyon students who think it's more likely that hell will freeze over before Congress finds a plan for the solvency of Social Security.
70: Percentage of Kenyon students who find their coursework more challenging than expected.
62: Percentage of Kenyon students who have read a book in The Hunger Games series.
Bookstore Olympiad
As the Sochi games were winding down, the Kenyon Bookstore got into the Olympic spirit by sponsoring its own Winter Olympiad, featuring a book-balancing relay (with books balanced on competitors' heads), a literary trivia quiz, and tabletop bagel curling ("all the excitement of real curling, with Bookstore bagels, sand, and toothbrushes").
A three-student team competing for the United Kingdom took home the gold.
'06
Rayya El Zein, Philadelphia, left academia in the spring of 2021 to start at Code for Science and Society, a nonprofit working with open source, digital public infrastructure projects. "Great to see fellow alumni at some virtual events we've been running!" she writes. "Eager to connect with folks working in open data or public interest technology: rayyaelz@ gmail.com or @rayelz on Twitter."

'19
Rachel I. Cohn, Chapel Hill, North Carolina, who completed her master's in library science from UNCChapel Hill, is "still loving the Triangle area, so I'm ecstatic that I get to continue living here! I started a full-time job in January as an interlibrary requests assistant at Duke University, and it's going great so far! The schedule challenges me constantly, but I'm slowly finding a balance. These days I'm hardcore appreciating long-distance friendships and audiobooks and my aquatic frogs and my bed. And libraries, of course!"
'08
Anthony C. Masterson, Northridge, California, is in his 11th year working for Fox Sports in Los Angeles as the network's lead MLB and college basketball researcher. "My wife and I just closed on our first home here in the Valley, and we hope it'll be a wonderful spot for our 2-year-old son, John, and our psycho husky dog, Zoe," he writes.