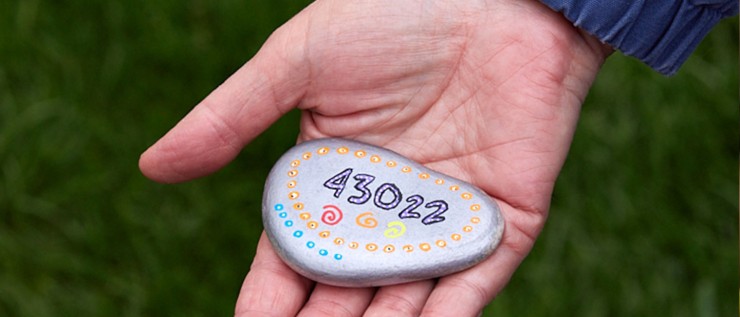 On April 30, 2022, the Village of Gambier and the entire Kenyon community celebrated a once-a-century occasion: 4.30.22 Day.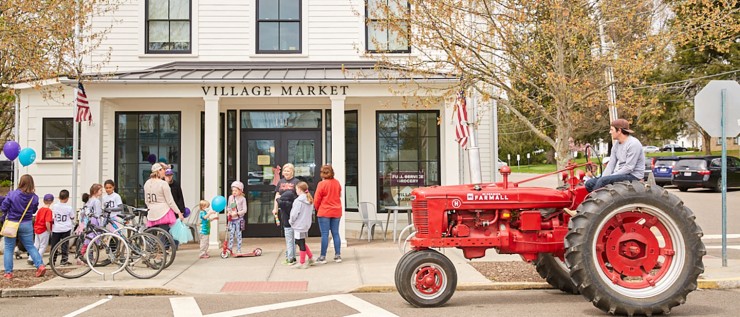 4.30.22 Day parade participants gather in front of the Village Market before starting on their route.
General Kenyon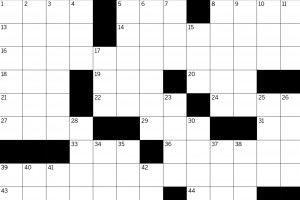 David Bukszpan '02 wrote a Kenyon themed crossword puzzle just for you.
Read More
Alumni News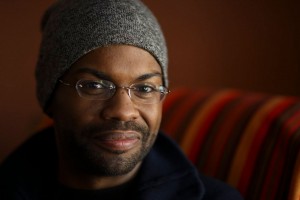 A new play by Harrison David Rivers '04 explores family relationships through a series of monologues…
Read More
General Kenyon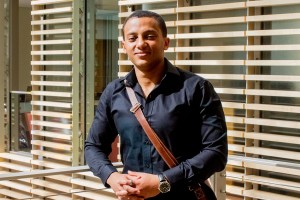 A conversation with Beimnet Beyene "Happy" Kassaye '23.
Read More
Alumni News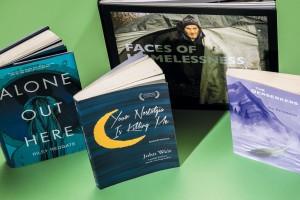 Explore new releases from members of the Kenyon community.
Read More
Science & Technology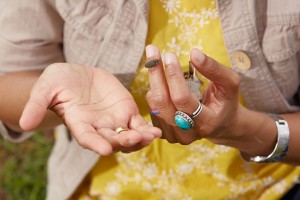 Kenyon's Mellon Science and Nature Writing Fellow shares her passion for cross-disciplinary writing.
Read More
Kenyon in Quotes
"I have come to expect that race will be weaponized to undermine not only a leader's authority but also that leader's very humanity and sense of belonging."
—President Sean Decatur in a Chronicle of Higher Education essay on the invisible toll of racist harassment
Kenyon in Quotes
"You are what our species needs. Fresh thinkers; brave souls; explorers of ideas. Wayward birds, venturing into unknown skies, unafraid of unconventional thinking and uncommon wisdom." ⁠
—Sheila Coronel H'22 at Kenyon's 194th Commencement
Alumni News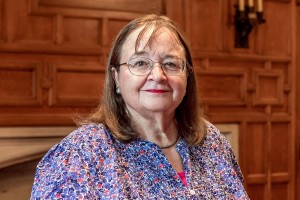 General Kenyon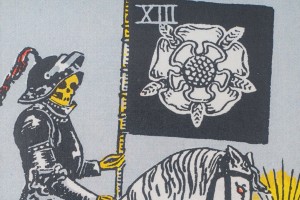 The legendary course taught by Professor Emeritus Royal Rhodes, "Meanings of Death," lives on.
Read More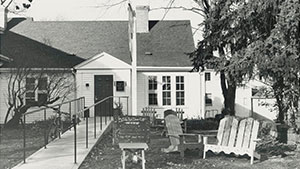 Color Commentary
To celebrate the once-a-century holiday of 4.30.22 Day, Kenyon's social media accounts posted archival photos of Gambier, all in black and white, honoring the village's history. In the comments of a 1996 photo of the Red Door Cafe, one alum wrote "We had color film in the '90s. I'm not THAT old."
Paws on Parade
On the last day spring semester classes, the Epsilon Delta Mu sorority brought cheer (and a flock of wagging tails) to Middle Path by putting on a dog parade. Faculty, staff and community members brought over a dozen canines to march across campus in a mood-lifting promenade. As Assistant Professor of Biology Natalie Wright noted on Twitter, "The dogs had to stop every few feet to accept pets from students.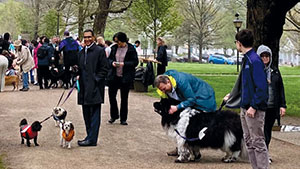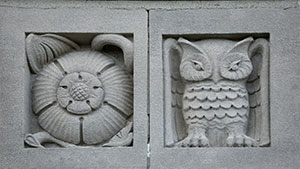 A Free-for-Owl
Despite winning with a clear majority of the vote, social media had its share of naysayers regarding the choice of Kenyon's new moniker, the Owls. How did the pro-owl contingent respond? With many, many hoots. 
'87
Peter B. Luther updates, "Living the semi-retired life between Princeton, New Jersey, and Kiawah Island, South Carolina. Retired from full-time work three years ago, now serving on three boards, one of them the U.S. Soccer Foundation, along with Charles D. "Cully" Stimson '86. It's been a nice mix of more personal time and staying engaged at a less intensive level with business. Looking forward to my former roommate and Delt brother Timothy G. Ehrhart moving down to S.C. For anybody visiting the Charleston area, ping me to play some golf!"
'99
Sarah H. Booth, Dobbs Ferry, New York, and her husband, Armando Inarritu, welcomed a son, Sebastian Inarritu Booth, born on March 22, 2022, in New York City.
'81
Jay N. Anania, Chevy Chase, Maryland, rejoined the Organization of American States as the senior official for administration and finance in early 2021. "As the world rightly turns its attention to Russia's attempted military conquest in Ukraine," Jay writes, "it seems inevitable that the U.S. will devote even less attention to the many urgent social, political and security challenges in our own hemisphere. Without strong U.S. leadership, the OAS's goals to advance human rights, democracy, development and security are sure to lag. On a brighter note, as a fully vaccinated and boosted family, we resumed travel and went to New England, particularly enjoying a visit with Fred B. Grubb '81 at his beautiful Vermont home and hiking up a mountain or two."