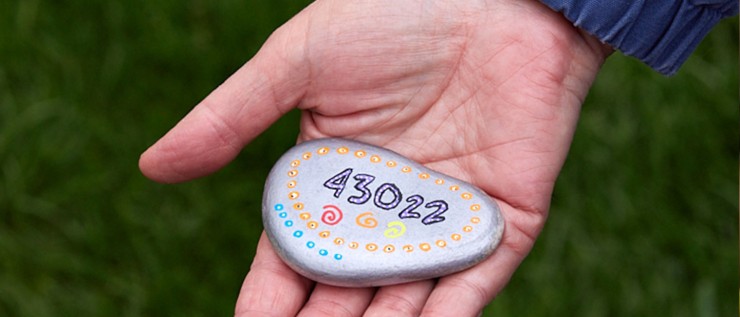 On April 30, 2022, the Village of Gambier and the entire Kenyon community celebrated a once-a-century occasion: 4.30.22 Day.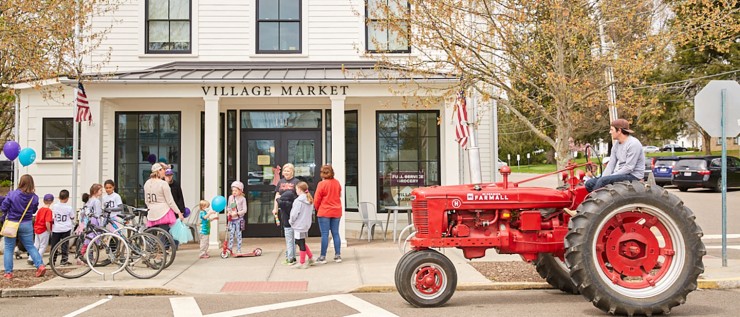 4.30.22 Day parade participants gather in front of the Village Market before starting on their route.
General Kenyon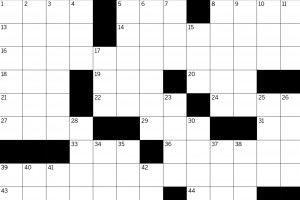 David Bukszpan '02 wrote a Kenyon themed crossword puzzle just for you.
Read More
Alumni News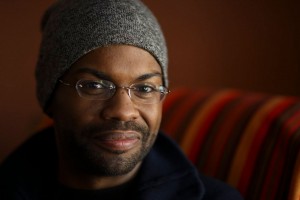 A new play by Harrison David Rivers '04 explores family relationships through a series of monologues…
Read More
General Kenyon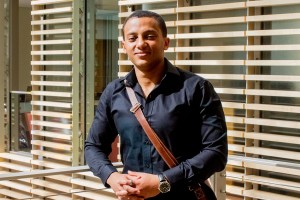 A conversation with Beimnet Beyene "Happy" Kassaye '23.
Read More
Alumni News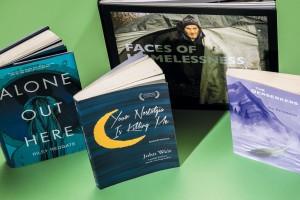 Explore new releases from members of the Kenyon community.
Read More
Science & Technology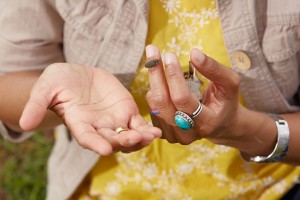 Kenyon's Mellon Science and Nature Writing Fellow shares her passion for cross-disciplinary writing.
Read More
Kenyon in Quotes
"I have come to expect that race will be weaponized to undermine not only a leader's authority but also that leader's very humanity and sense of belonging."
—President Sean Decatur in a Chronicle of Higher Education essay on the invisible toll of racist harassment
Kenyon in Quotes
"You are what our species needs. Fresh thinkers; brave souls; explorers of ideas. Wayward birds, venturing into unknown skies, unafraid of unconventional thinking and uncommon wisdom." ⁠
—Sheila Coronel H'22 at Kenyon's 194th Commencement
Alumni News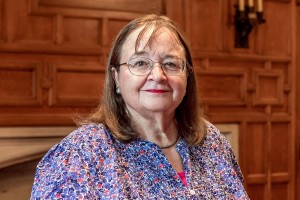 General Kenyon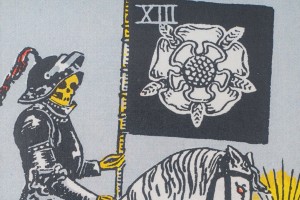 The legendary course taught by Professor Emeritus Royal Rhodes, "Meanings of Death," lives on.
Read More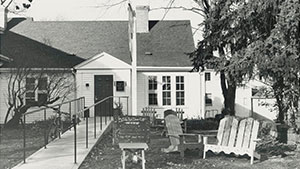 Color Commentary
To celebrate the once-a-century holiday of 4.30.22 Day, Kenyon's social media accounts posted archival photos of Gambier, all in black and white, honoring the village's history. In the comments of a 1996 photo of the Red Door Cafe, one alum wrote "We had color film in the '90s. I'm not THAT old."
Paws on Parade
On the last day spring semester classes, the Epsilon Delta Mu sorority brought cheer (and a flock of wagging tails) to Middle Path by putting on a dog parade. Faculty, staff and community members brought over a dozen canines to march across campus in a mood-lifting promenade. As Assistant Professor of Biology Natalie Wright noted on Twitter, "The dogs had to stop every few feet to accept pets from students.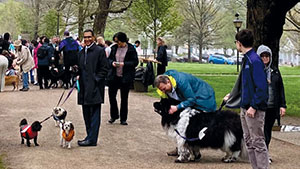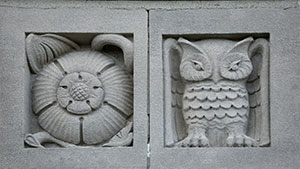 A Free-for-Owl
Despite winning with a clear majority of the vote, social media had its share of naysayers regarding the choice of Kenyon's new moniker, the Owls. How did the pro-owl contingent respond? With many, many hoots. 
'19
Marylou E. "Molly" Cox ran an after-school program for refugee youth through Soccer Without Borders in Baltimore for the last two years. "I loved working directly with refugee middle schoolers and putting my IS degree and Arabic minor to use every day!" she notes. "However, I'm excited to gain a new set of skills in July, when I start an M.P.A. program at Syracuse University, focusing on managing government and international nonprofit programs."
'72
Edward G. "Ted" Smith, Rye, New York, recalls, "About a year after graduation I was diagnosed with bipolar disorder. I ended up being homeless and living in my car for several weeks in 2010 before being admitted to the Salvation Army Adult Rehabilitation Center in Bridgeport, Connecticut, for about nine months. The disorder caused me great confidence problems over the years, but I have grown through it. I have since had many types of employment, including apprentice-ship in a toy company model shop, a position in an art museum, independent contractor in a delivery company, and an editorial proofreader. Twenty-five years of guitar lessons motivated me to perform at coffee house open-mic nights, my Kenyon 20th reunion, nursing homes and other gigs. I taught myself to play the five-string banjo. And even though I haven't performed anywhere for about 12 years, I'll soon play at the church where I'm a member, and at Rye Seniors, a group which caters to older folks like myself. Over the years I wrote poetry and a handful of songs, none of which have been published, and I feel in the back of my mind that my love of music pulled me through. Anybody reading this epistle who has had some difficult times and seeks advice, don't hesitate to get in touch.
'84
Mallory M. Cremin happily became a grandparent. "I was living in the San Francisco Bay Area, thinking I would love to retire near my sister, but after my oldest son had a baby, location priorities changed. I moved back to southern California in October 2022, becoming a member of Down-to-Earth Ecoshire, in Sage. I have been photographing this community of friends for seven years and decided to join as my home base, to be closer to my kids and grandson. We are the second-most popular camping destination on Hipcamp, surpassed only by Yosemite, so if you are looking for a vacation spot, come visit! If you are not a tent or RV camper, we have a couple of hobbit house glamps. I am in charge of the large garden, with vegetables and fruit trees." Mallory also teaches photography at CSU San Bernardino.