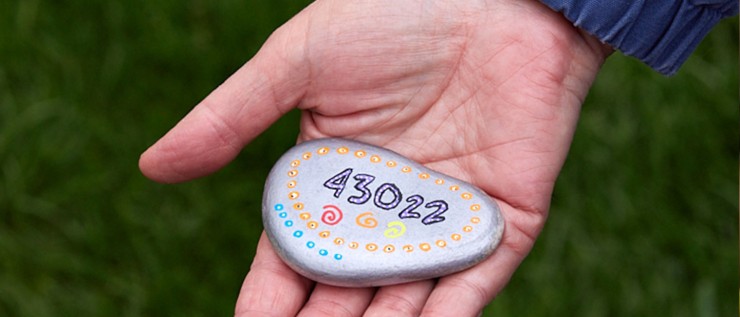 On April 30, 2022, the Village of Gambier and the entire Kenyon community celebrated a once-a-century occasion: 4.30.22 Day.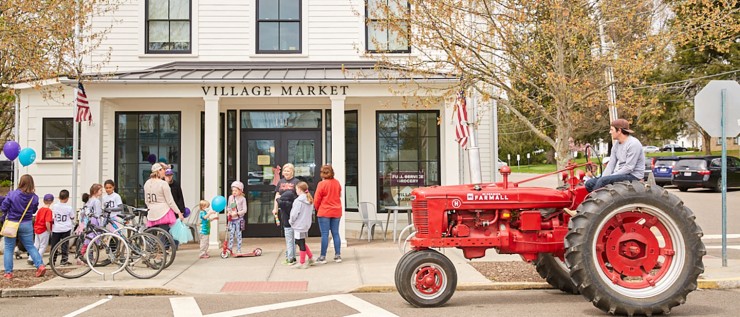 4.30.22 Day parade participants gather in front of the Village Market before starting on their route.
General Kenyon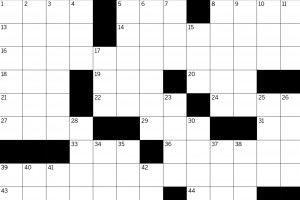 David Bukszpan '02 wrote a Kenyon themed crossword puzzle just for you.
Read More
Alumni News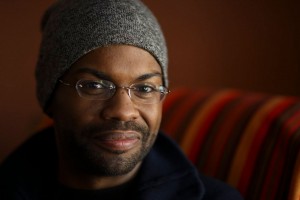 A new play by Harrison David Rivers '04 explores family relationships through a series of monologues…
Read More
General Kenyon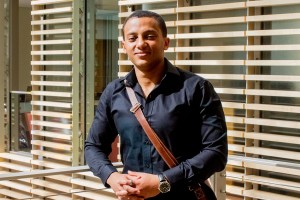 A conversation with Beimnet Beyene "Happy" Kassaye '23.
Read More
Alumni News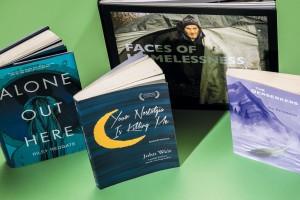 Explore new releases from members of the Kenyon community.
Read More
Science & Technology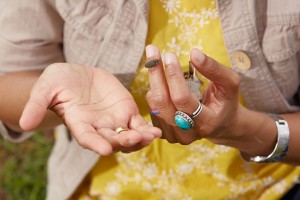 Kenyon's Mellon Science and Nature Writing Fellow shares her passion for cross-disciplinary writing.
Read More
Kenyon in Quotes
"I have come to expect that race will be weaponized to undermine not only a leader's authority but also that leader's very humanity and sense of belonging."
—President Sean Decatur in a Chronicle of Higher Education essay on the invisible toll of racist harassment
Kenyon in Quotes
"You are what our species needs. Fresh thinkers; brave souls; explorers of ideas. Wayward birds, venturing into unknown skies, unafraid of unconventional thinking and uncommon wisdom." ⁠
—Sheila Coronel H'22 at Kenyon's 194th Commencement
Alumni News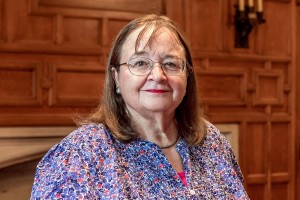 General Kenyon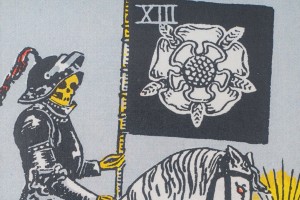 The legendary course taught by Professor Emeritus Royal Rhodes, "Meanings of Death," lives on.
Read More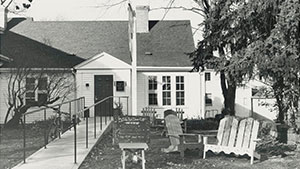 Color Commentary
To celebrate the once-a-century holiday of 4.30.22 Day, Kenyon's social media accounts posted archival photos of Gambier, all in black and white, honoring the village's history. In the comments of a 1996 photo of the Red Door Cafe, one alum wrote "We had color film in the '90s. I'm not THAT old."
Paws on Parade
On the last day spring semester classes, the Epsilon Delta Mu sorority brought cheer (and a flock of wagging tails) to Middle Path by putting on a dog parade. Faculty, staff and community members brought over a dozen canines to march across campus in a mood-lifting promenade. As Assistant Professor of Biology Natalie Wright noted on Twitter, "The dogs had to stop every few feet to accept pets from students.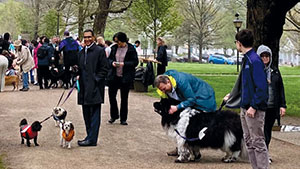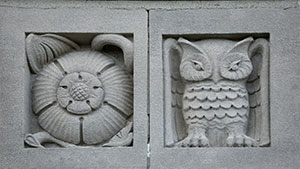 A Free-for-Owl
Despite winning with a clear majority of the vote, social media had its share of naysayers regarding the choice of Kenyon's new moniker, the Owls. How did the pro-owl contingent respond? With many, many hoots. 
'80
"Now retired from teaching and soon to be a grandmother, I had the enormous, if peculiar, blessing of spending an entire autumn and winter in Ohio with my 92-year-old parents and my son Andrés E. Millan '07. Medical treatment for breast cancer was interspersed with trips to nature reserves, parks, arboretums, gardens, bogs and beaches, in autumn and again under snow. The Cleveland Museum of Art was a nearly daily treat, with ensuing discussions, internet searches and podcasts about ancient civilizations. We've shared explorations of jazz, observations of the social structures of Wooster, and analyses of love, forgiveness and family. Late-night conversations, casual chats and easy hanging out among the four of us were unexpected treats. Oh, and the cancer treatment seems to have been successful, too!"
— Virginia Calhoun de Millan, San Cristobal de Las Casas, Chiapas, Mexico
'10
Maxwell H. Kelly, New York City, a plaintiff's attorney in national consolidated mass torts actions, was a central member of the trial team that in January won a $110 million verdict on behalf of U.S. military veterans injured by defective earplugs designed and manufactured by 3M.

'70
"I am holding up better than ever at an age I couldn't have imagined to see 52 years ago. Over three consecutive journeys, I've hiked 1,200 miles on various routes of the Camino de Santiago across Spain and Portugal. Collectively, they were lifealtering experiences. I play tennis most days, trying to represent our generation against millennials and others. Mark S. Geston '68 is a neighbor, and occasionally we run into each other walking our dogs. Currently in conversation with renowned classmate Murray L. Horwitz about an upcoming visit to Boise, where a theater company I have links to will be staging his hit creation, 'Ain't Misbehavin'' That's my motto, too.
"
— Anthony W. Olbrich, Boise, Idaho