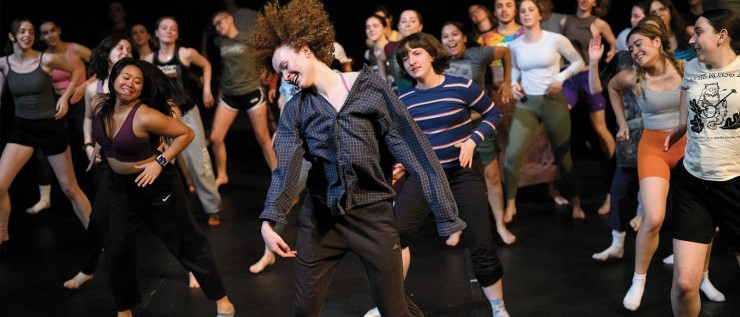 Samantha Neilson '23 (center), Cat Mori '25 (to her right), Eva House '23 (to her left) and other members of the Kenyon College Dance, Drama and Cinema Club radiate joy as they rehearse for their Spring Dance Concert in the Bolton Theater, in May. Photo by Rebecca Kiger.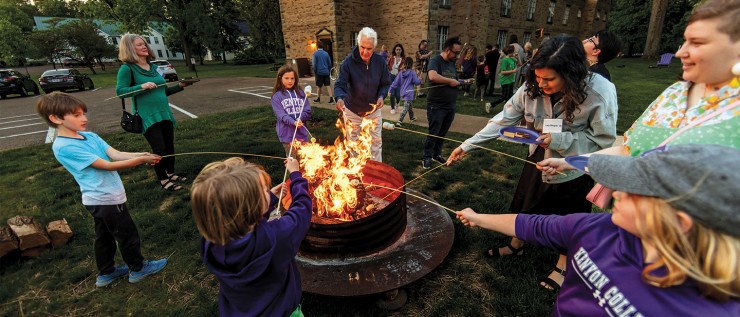 More than 1,130 people returned to Gambier for Reunion Weekend 2023, which featured endless opportunities for friends and families to reconnect. Here, alumni (and future alumni?) bond over a post-dinner sweet treat around the fire. Photo by James DeCamp.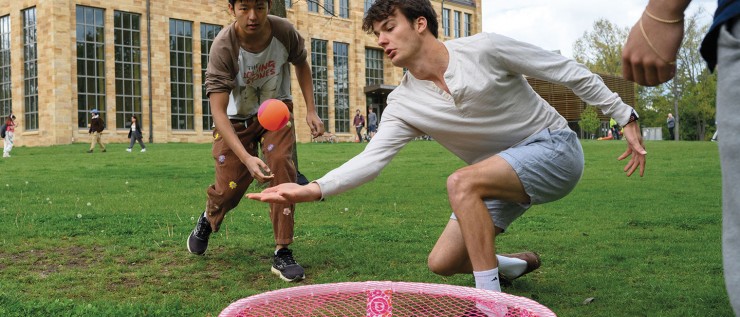 Aidan Biglow '23 (right) and Jiarong "Andy" Zhang '26 (left) demonstrate spikeball, a popular game on campus. Photo by Rebecca Kiger.
Student Life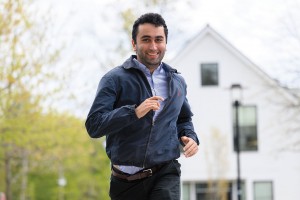 Bijan Khaghani '23 on his social media meet-cute with Kenyon and his most memorable moments.
Read More
Alumni News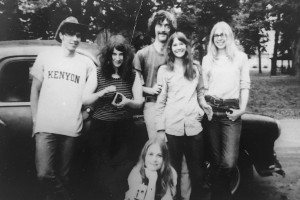 Celebrating Kenyon pride, one decade at a time.
Read More
Arts & Culture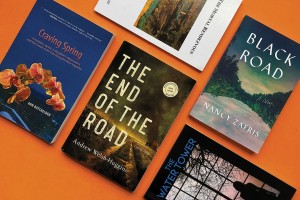 Explore new releases from members of the Kenyon community.
Read More
General Kenyon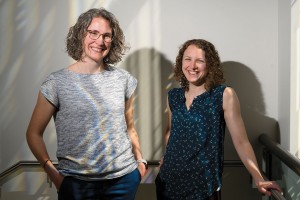 Recent Trustee Teaching Award recipients compare their experiences.
Read More
Alumni News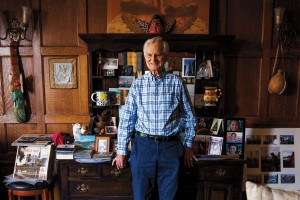 A jazz-loving octogenarian's guide to New York City.
Read More
Kenyon in the Wild
In "Saturday Night at the Lakeside Supper Club," a fictional tribute to Midwestern supper clubs and the generations of families who inherit them, author J. Ryan Stradal dedicates a few pivotal pages to Kenyon.
Arts & Culture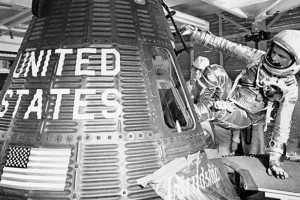 Diving into "The Wingmen," a new book by Adam Lazarus '04.
Read More
Alumni News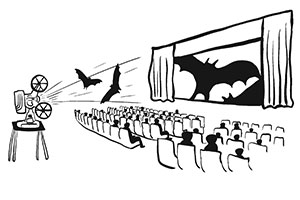 Robert Clawson '59 shares how Tony Milkowski '57 ultimately became a beloved art professor.
Read More
Alumni News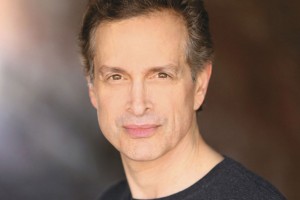 After sending in a letter to the editor, Scott Klavan '79 shares more of his life story.
Read More
A highlight reel of the season's lost and found, sourced from campus email lists.
A missing brown wallet, containing a license and a business card signed by Tom Hanks.
"You can even keep the Tom Hanks business card!" said the owner, pleading for its return.
An antithetical book donation.
Personal copies of a red hardcover Children's Bible and "On Drinking" by Charles Bukowski, found together in the library return bins.
A staff member's glasses.
"For someone who never, ever lost her retainer as a kid, this is particularly frustrating," said the owner.
A 13-year-old border collie, missing from his home.
"He can sometimes be violent when scared," warned the owner (relatable). Despite this, the dog was reunited with his family within the hour.
A saucy offer.
"A long sequence of events has left me with a 2 quart bottle of Kikkoman brand soy sauce that I do not need," began an all-stu email from a professor. This was quickly followed up with a new email, subject line "SOY SAUCE SPOKEN FOR."
A cat, chilling in the Caples lounge.
Whether it took the elevator or the stairs down, odds are it was looking for a late-night snack (Campus Safety found the feline a little after midnight).
An emotional support jacket.
"If I don't get my jacket back I'll never stop crying for the rest of my life," began the all-stu email with the subject line, "Missing Jacket (I'm Inconsolable)." The owner included several reference photos of the jacket in question, including one of her wearing the item while siphoning beer out of a jug — "for (beer-making) class" with Professor Keller, she clarified.
'97
"After living in the Bay Area for eight years, I moved back to my hometown of Los Angeles. It's been really fun being near a large pool of family and friends again. I'm still working in higher-education book publishing as a marketer. I spend my free time working on my own writing and photography in addition to hiking."
— Stephanie E. Adams
'22
Bridget A. Molnar, also in law school, updates, "I consider dropping out most days but somehow have not — let's call it perseverance!"
'18
Hannah E. Weingold and Alexander G. Freidinger '20, Chicago, became engaged and are busy with wedding planning. "We met through Kenyon rugby almost seven years ago." Hannah works full time while pursuing her M.B.A. at Northwestern Kellogg, and Alex is in his third year of medical school.