Society & Politics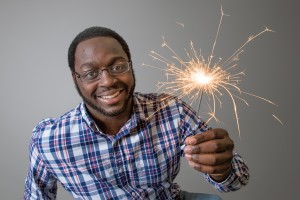 With a nonpartisan group, Jules Desroches '18 engages young people in the political process.
Read More
Alumni News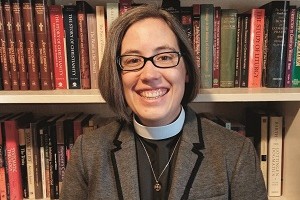 The Rev. Rachel C. Kessler '04 serves Kenyon students as chaplain and Harcourt Parish as priest.
Read More
General Kenyon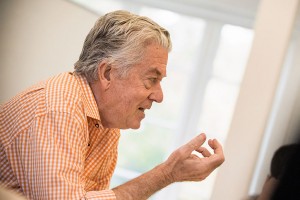 Writer-in-Residence P.F. Kluge '64 considers the passage of time in Gambier.
Read More
Alumni News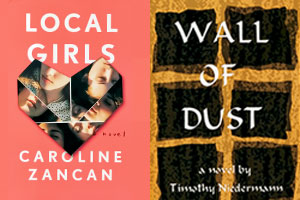 Two Kenyon writers have written noteworthy first novels.
Read More
Alumni News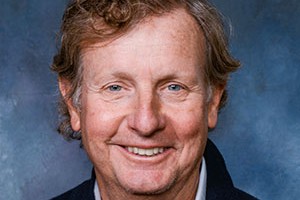 Brackett Denniston '69 brings an impressive career to chair the Kenyon's Board of Trustees.
Read More
Alumni News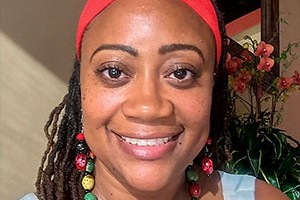 Karen Scott '98 makes a mid-career shift to address reproductive justice in health care.
Read More
Alumni News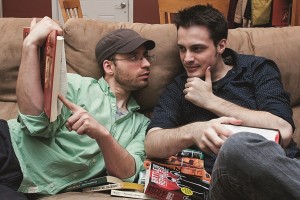 Andrew Cunningham '08 and Craig Getting '08 remain connected by co-hosting a popular podcast.
Read More
Kenyon in Quotes
"There's something wonderful about going under the surface of the water and not being able to hear anything besides your own heartbeat. It's an intensely peaceful experience." — Hannah Saiz '13, about her quest to swim in the 2016 Olympics.
Solidarity
The Black Student Union (BSU) organized peaceful sit-ins at Peirce Hall in November in solidarity with students of color at other colleges around the country, notably the University of Missouri. In a statement, the BSU said it was not protesting "our administration or institution" but striving to bring about awareness of issues regarding race.
General Kenyon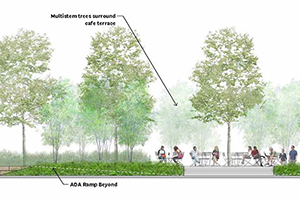 The final phase of the Middle Path restoration wraps up in the summer of 2016.
Read More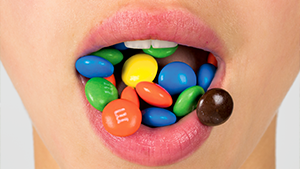 Visions
"a mouthful," archival inkjet print by Christopher G. McCann '16
About his piece, McCann notes, "There is a certain familiarity in grabbing a bag of candy, ripping it open and pouring it in your mouth, leaving you with a piece of trash that you crumple up and toss away. ... An instant in time passes and can easily be forgotten, but when captured is preserved and forces you to acknowledge its worth."
Treasures from Kenyon's Archives
Exploitation or empathy? Controversy has colored the reputation of George Catlin (1796–1872), famous for the paintings of Native Americans in western tribes that he produced between 1830 and 1836. 
Kenyon owns a facsimile edition of Catlin's 1845 "North American Indian Portfolio," consisting of 25 hand-colored lithographs. The Catlin prints are in the Greenslade Special Collections and Archives.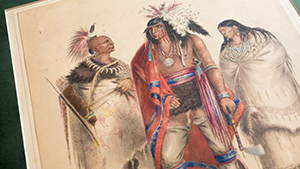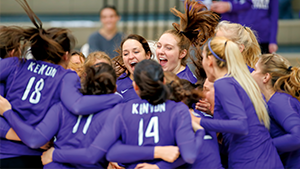 Season Spike
Second-year head coach Amanda Krampf revved up the rebuilding process with the Ladies volleyball program. Following last season's 6-24 mark, Krampf and her team concluded their 2015 schedule with a 15-13 record, marking the first time since 1990 that the Ladies produced a winning record.
Setter Jensen Shurbert '18 was named an All-North Coast Athletic Conference (NCAC) honorable mention, and outside hitter Delaney Swanson '19 was voted the NCAC's Newcomer of the Year.
'06
Rayya El Zein, Philadelphia, left academia in the spring of 2021 to start at Code for Science and Society, a nonprofit working with open source, digital public infrastructure projects. "Great to see fellow alumni at some virtual events we've been running!" she writes. "Eager to connect with folks working in open data or public interest technology: rayyaelz@ gmail.com or @rayelz on Twitter."

'13
"The last few years brought many changes to my life. I celebrated five years of marriage, became a mom to a baby boy, left my job at Kenyon, started a new job at Dominican University and relocated to Chicago. I look forward to continuing my relationship with Kenyon through the Alumni of Color mentoring program."
— Jaqueline Neri Arias, Chicago
'85
Jan M. Richardson, Ridgeland, Mississippi, joined the Keep Mississippi Beautiful office as assistant director in November 2021. "I was honored to receive the Madison County School District High School Parent of the Year award for the 202122 school year" she updates.