Turning the Page
Brackett Denniston '69 retires from an impressive career as an attorney as he becomes the chair of the Kenyon College Board of Trustees.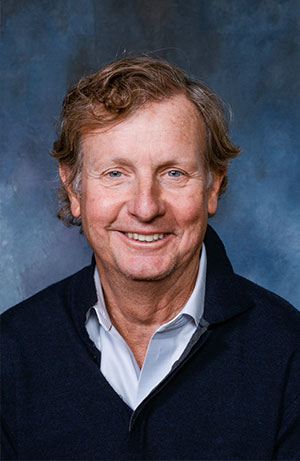 Convicting white-collar criminals and securing multi-billion-dollar global business deals fill the resume of Brackett Denniston III '69 as a lawyer. Helping secure Kenyon's future as a thriving college ranks high among his next challenges.

With felicitous timing, Denniston became chair of the Kenyon College Board of Trustees in July and retired as GE's general counsel and senior vice president at the end of 2015.

Much of his career has been about timing.

After graduating from Kenyon with a degree in political science, Denniston earned his law degree from Harvard Law School. He worked in private practice, then became a public servant in the mid-1980s, when he served as chief of the major frauds division for U.S. Attorney William F. Weld in Boston.

During Denniston's tenure, the office brought the first racketeering case in the context of defense fraud, charging Hybrid Components Inc., its chairman and a former vice president with falsifying tests on semiconductors used in weapons systems and the space shuttle. The two men were sentenced to prison and for the first time in a racketeering case, the company forfeited its stock to the government.

"We shut down and prosecuted the largest commodity-fraud scheme in history up to that point. We prosecuted a number of people, through an undercover operation, who were involved in stock manipulation," said Denniston. These were "some truly evil people who were engaged in truly nasty behavior," he said.

Later, from 1993 to 1996, he served as chief legal counsel to Weld when he was Massachusetts governor.

Denniston then joined GE, rising to become general counsel, the company's chief lawyer, in 2004. GE is a manufacturer in industries such as health care, power generation and transportation. "What made GE a good fit for me is I like to learn, and there was endless learning," he said. "GE is a global business. My job was a perfect intersection of law, policy, public relations, human resources, breaking technology, global issues."

Denniston put the learning into practice as the company faced two of its greatest challenges in recent years.

A decade ago, the company's GE Capital consumer and commercial lending operations contributed substantially to company profit, but as the Great Recession unfolded, GE profit dropped precipitously as the quality of its loans deteriorated. The company lost its coveted AAA credit rating, participated in a government program to support ailing financial institutions and negotiated a $3 billion investment into the company by financier Warren Buffet. After that storm, GE decided to return to its industrial roots.

"In April of this year we announced a plan to radically diminish the size of GE Capital's financial business. It involves over $200 billion worth of divestitures. That's the biggest divestment in financial history," Denniston said.

More recently, GE bought a large portion of Alstom, a major French industrial company, in a $9.5 billion deal after extensive negotiations that included the French government. Alstom is a leading employer in France; its achievements include producing the TGV, France's high-speed train.

"One of the hardest challenges that I've ever had to work through," Denniston said of the purchase. "This company was considered one of the French crown jewels. It was very sensitive politically."

Since his retirement, Denniston, who resides in Fairfield, Connecticut, with his wife, Kathleen, is turning his focus to Kenyon, where he has served on the Alumni Council, as a trustee and as chair of the selection committee that recommended Sean Decatur to become Kenyon's 19th president in 2013.

As for his goals for the trustees and the College, Denniston said, "That's a collective question and exercise." It will be focused on the Kenyon 2020 plan, he said, including "the faculty-student relationship, small classes, open debate, defending the liberal arts but adapting the liberal arts to a new century, being contemporary."

The new fundraising campaign will be a big part of his tenure as board chairman. "We must insure as best we can the financial future of the College by building the endowment and being good stewards of the finances of the College."
Photographers document 24 uninterrupted hours of life on the Hill.
Read The Story