Book Reviews: Long Live Perculiardom
In his second Miss Peregrine novel, Ransom Riggs '01 has the "peculiar children" fleeing their enemies through wartime London.
Ransom Riggs '01 struck a captivating chord when he published Miss Peregrine's Home for Peculiar Children in 2011. The book leapt onto the best seller list in the young adult category and drew in adult readers, too, who enjoyed the mix of fantasy, suspense, and eerie vintage photographs.
By the end of last year, sales of the novel had reached 1.5 million copies, foreign rights had been sold to thirty-four countries, and a graphic-novel version had appeared. A film, to be directed by Tim Burton, is in the works.
Peculiar fans are now devouring the sequel, Hollow City (Quirk Books), which was published earlier this year. Like the first book, it's a page-turner. But the pleasures have altered.
The original Miss Peregrine novel works its magic partly because it starts in the familiar contemporary world and we gradually discover lurking mysteries along with the teenage hero and narrator, a hapless suburban Florida kid named Jacob Portman. This grounding in reality makes the story all the more compelling as it takes us with Jacob—sharing his skepticism, then his dawning sense of wonder—to a remote island off the coast of Wales in search of clues about his grandfather's shadowy life and violent death.
It's there that Jacob falls in with a new-found family of "peculiars"—children with odd powers (one kindles flames with her hands, another disgorges bees) who, with others of their kind across the world, have had to protect themselves from persecution by living in "time loops." In these locales, existing in various places and eras but accessible via portals from the present day, the children gain years but never age. They're guarded by "ymbrynes" like Miss Peregrine, who tend the time loops while serving as headmistresses of a sort for the children.
The first book ends with this world under assault, and Hollow City picks up the story as Jacob, his friends, and a crippled Miss Peregrine flee their enemies—monsters called hollows and their evil humanoid allies, the wights—and make their way to London. The story opens in 1940, when the city is being bombed by the Germans, but jumps back in time and ahead as well.
With this new book, Riggs can no longer depend on the alluring tension between reality and fantasy, or the freshness of discovering an alternative world. We're fully inside the fantasy, and if there are always new complexities and some surprises, we know the imaginative terrain. Hollow City retains a sense of wonder, however, through Riggs' inventiveness. And the pages keep flying because the story is fueled by suspense. It's a danger-filled chase that never lets up.
Riggs has illustrated this second tale of peculiars with a new set of bizarre but actual photographs that exude what he has called "Victorian creepiness." There are nice touches of humor—chickens that lay exploding eggs, for example, and a bespectacled, pipe-smoking dog who says things like, "And by what appellation, dare I ask, are you denominated?"
The writing is vivid. Evoking wartime London, Riggs describes "long blocks of blacked-out windows staring like lidless eyes." The fleeing children stick to alleys and back lanes, "which made the city seem at first like a maze of gray walls and gutter pipes, its grandness revealed in glimpses as we dashed across wide boulevards and back to the safety of the shadows."
Riggs creates fantastic—and phantasmagoric—images. In a building that has been frozen nearly solid by one of the peculiar children, Jacob finds a room where "the ice had risen halfway to the ceiling like water in a sinking ship . . . leaving the tops of desks and the heads of lamps sticking out like faltering swimmers." He continues: "Beyond the iced windows the sun was sinking. Shadows bloomed across the walls . . . and as the light died it got bluer."
The shadows have not lifted as the novel ends. On the contrary. For this small band of ageless kids who want to save themselves and their world, things are looking dire. Which means that they're looking great for readers, who can expect a third installment. Riggs has said he's already working on it.
Recent Books by Kenyon Authors:
Joan H. Baldwin '75 and Anne W. Ackerson, Leadership Matters
(AltaMira Press). Focusing on history museums but offering leadership lessons useful for any cultural organization, this book draws on interviews with directors and other staff at thirty-six institutions, ranging from Colonial Williamsburg in Virginia to El Museo del Barrio in New York City.
Ben Keene '00, The Great Northeast Brewery Tour: Tap into the Best Craft Breweries in New England and the Mid-Atlantic
(Voyageur Press). Open this book and you'll want to take to the road, to share in Keene's hoppy discoveries—the beers, the breweries, and the personalities and histories behind them. Great photos accompany the informative and engaging text.
Thomas A. Mason '66 and J. Kent Calder, Writing Local History Today: A Guide to Researching, Publishing and Marketing Your Book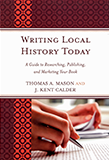 (AltaMira Press). Covering everything from research methods and source material to blogging and marketing, this book will help anyone interested in writing local history, especially for a non-specialist audience.
Shax Riegler '92, with photographs by Robert Bean, Dishes

(Artisan). Whether you're an avid collector or the person who sets the table every night, you will be fascinated by this grand tour of the world of dinner plates. A visually dazzling picture book embracing classics and curiosities, artists' creations and corny souvenirs, Dishes supplements the photographs with text on cultural history, iconic companies, and manufacturing technology. Riegler is the executive editor of House Beautiful.
David Hale Smith '90, editor, Dallas Noir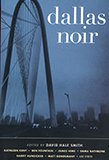 (Akashic Books). A Dallas-based literary agent, Smith has compared his city to "a beautiful woman with poison under her fingernails." The sixteen crime stories in this collection—part of Akashic's extensive "noir" series—are set in distinct Dallas neighborhoods and divided into sections called "Cowboys," "Rangers," and "Mavericks." Among the authors are well-known names like Ben Fountain, Kathleen Kent, and Clay Reynolds.
Edwin Spievack '54, Memoirs of an Unfinished Generation.
An attorney whose career has embraced both politics and foreign policy, Spievack recounts his personal journey, and those of others in the generation that came of age in the 1950s and 1960s, in a wide-ranging exploration of how big business and the wealthy "shortchanged the American Dream."
Emily Wilt '09, Dragonfly Potato Rose: A Year in Rural Alabama.
The poems in this collection bring passion and humor to subjects like cleansing rains, morning fires, oscillating emotions, and a "diesel tractor smell" that raises longings for "the one who fits/my every crook and curve . . ."
Sabbaticals for a semester or a year keep Kenyon's tenured faculty energized, engaged, and immersed in their…
Read The Story
Musician, tunesmith, and pied piper, Justin Roberts '92 enchants children and hooks their parents.
Read The Story
Philander's Phebruary Phling brought the heat to thaw the winter blues and, for over two decades, took its place…
Read The Story