Celebrating 50 Years of Women at Kenyon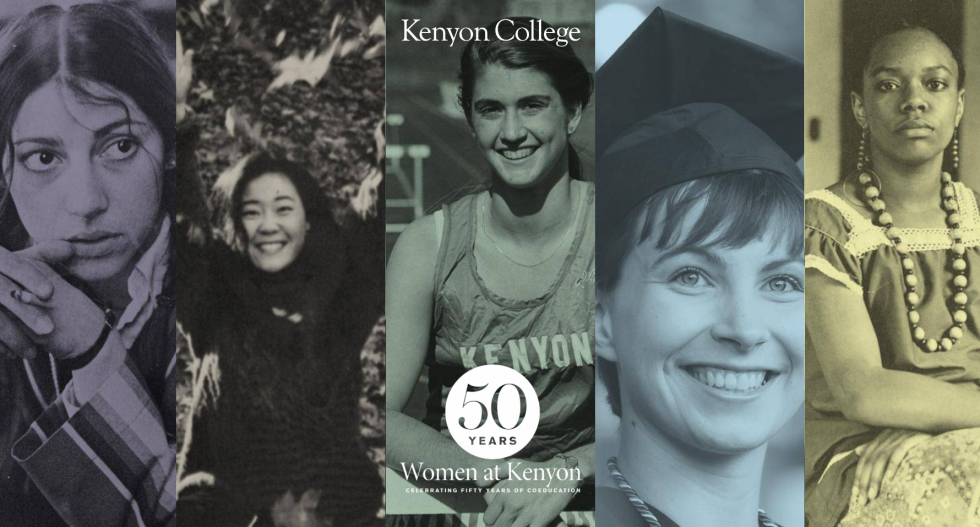 In the fall of 1969, the first cohort of women arrived on the Hill and forever changed Kenyon. The beginning of coeducation and the influence of all Kenyon women will be celebrated throughout the 2019-20 academic year. Here are some highlights you won't want to miss.
Join the Celebration
The yearlong celebration of coeducation at Kenyon begins Sept. 13–15 in Gambier and includes performances, art exhibits, networking receptions and engaging panel discussions. A complete, updated schedule of events and registration information is available at women.kenyon.edu.
On-Campus Programming
Throughout the year, on-campus programming will mark the milestone of 50 years of coeducation at Kenyon. Highlights include: "The Culture of Coeducation," an exhibition about the changing nature of academic, social and cultural life at Kenyon in the era of coeducation, as explored through material objects; an exhibition of books by alumnae authors at the Kenyon College Bookstore; and the Kenyon Stories Initiative, an oral history project.
Professional Women's Network
Alumni can now join the new Professional Women's Network, hosted by the Kenyon Career Network, at kcn.kenyon.edu. The network creates opportunities in various U.S. cities for alumni to learn from and network with some of Kenyon's female leaders.
Through their varied accomplishments, Kenyon women have shaped not only Kenyon, but the world.
Read The Story
Twelve alumnae artists share their work — and the moments they feel their power.
Read The Story