Book Reviews: New York, New York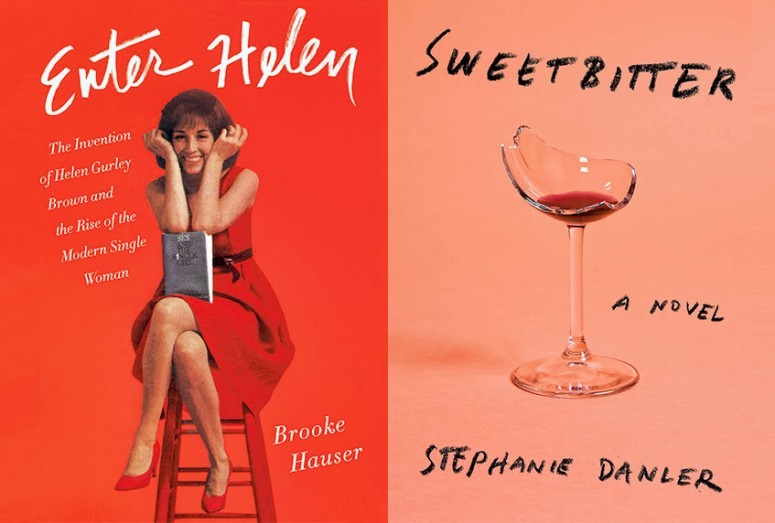 Two alumnae have published superb books about women coming into their own. One is nonfiction, the other a novel. But they resonate in similar ways: Both involve struggle for identity, both evoke the visceral feeling of trying to make it in New York, and both brilliantly capture their cultural moments.
Enter Helen, by Brooke Hauser '01 (HarperCollins), traces the career of the famous and sometimes infamous Helen Gurley Brown, author of Sex and the Single Girl and the legendary editor of Cosmopolitan magazine. Based on numerous interviews and extensive research in Brown's papers, Enter Helen is really the story of a tumultuous era of social change — an era that embraced the March on Washington as well the topless bathing suit, the 1964 World's Fair as well as the 1967 Summer of Love, both the rise of modern feminism and the heyday of the Playboy Club, the sexy "career girl" of Cosmo and the liberated woman of Ms.
"The future of sex had been ushered in, and Helen Gurley Brown helped open the door," Hauser writes.
While following Brown's triumphs, Hauser astutely explores the editor's complicated relationship to feminism and leading feminists, from Betty Friedan and Gloria Steinem (a friendly adversary of Brown's) to Letty Cottin Pogrebin, who was the publicist for Sex and the Single Girl years before she helped to found Ms. Magazine. Friedan once dismissed Cosmo's vision for "the woman on her own" as an "immature teenage-level sexual fantasy" — and even Cosmo's senior editors saw the magazine as "kind of a lark" — but Hauser notes that Cosmo in its own way liberated women from "charmed domesticity" and that Brown supported a number of feminist causes.
Delving into Brown's personal life, the book notes the ways in which her husband, David, a well-known movie producer, was a key collaborator. In addition, Hauser persuasively argues that Brown's ebullience and drive were rooted in a sense of vulnerability that went back to family troubles marring her childhood in Depression-era Arkansas and Los Angeles. The audience she created and spoke to — her "Cosmopolitan girl" — was "essentially the girl she had been ... the girl who wanted it all."
Keen want also propels the central character and narrator in Sweetbitter (Knopf), the beautifully written, often wrenching and wryly humorous novel by Stephanie Danler '06. (Danler was known as Stephanie Mannatt at Kenyon.) Danler's young heroine — we don't learn her real name until halfway through the year that unfolds in the story — arrives in New York in the summer of 2006, full of unfocused, self-doubting ambition, and finds a job as a "back waiter" in a fine restaurant near Union Square.
Food comes to shimmering life in this novel. Describing a truffle as a "blanched, malignant-looking tuber," Danler writes: "The scent infiltrated every corner of the room, heady as opium, drowsing us ... Freshly tilled earth, fields of manure, the forest floor after a rain. I smelled berries, upheaval, mold, sheets sweated through a thousand times. Absolute sex."
But food and the controlled chaos of the restaurant are entwined with the emergence of taste and proficiency in a larger sense, for this is a story of a confused, sensual coming of age. Under the tutelage of a senior server named Simone who calls her "little one," the main character begins, clumsily at first, to develop a refined palate even as she struggles to define her own needs, to rely on herself and to make the city her own. Free-verse passages that punctuate the virtuosic prose provide a cacophonous Greek chorus of sorts, while in pauses when the narrator muses, "I don't think I said it well before," we acutely feel her searching to find her own voice.
The plot is driven in part by her infatuation with a bartender named Jake, and by her efforts to penetrate the mysterious past that Jake and Simone apparently share. Danler deftly manages scenes that pull us into this odd and ultimately painful triangle.
She may be at her best, though, in evoking the backstage rush and urgency of restaurant work, the conflicts and colorful characters, the drug and sex-steeped after-hours bonding and the anxious energies of young people trying to find their existential footing in New York.
And she vividly evokes New York as well — the way its changing seasons texture the rhythm of life, tug spirits up and down. As the narrator's first spring in the city opens up, she goes out for a meal alone at the Oyster Bar in Grand Central Terminal, "hallowed ground of anonymity and flux." Beyond the sexual significance of oysters and the idea of arrival and departure embodied in the train station, there's the sharp, sure, poetic language in this small perfect phrase: one of many exquisite moments in this fine novel.
Web extra: Listen to a conversation with Danler and Kenyon writer-in-residence P.F. Kluge '64 on the Kenyon Review podcast.
More Recent Books by Kenyon Authors
Dave Algase '90, Brown for the Count: A Compendium of Cleveland Browns Lists
(Interspiral Press) Covering the team from its start in 1946 through the 2014 season, Algase treats fellow fanatics to lists like "9 NFL rule changes inspired by the Browns" and "Superb Goal-Line Stands."
Cori Arnold '03, Career Advice for Graduates: 62 Essential Elements to Excel Early
Centering on character traits like reliability and initiative, Arnold's sensible tips range from "build allies" and "know when to fight your battles" to "speak up" and "follow through on everything."
David Bergman '72, The Poetry of Disturbance: The Discomforts of Postwar American Poetry
(Cambridge University Press) A professor at Towson University, Bergman stresses the orality of postwar poetry, closely analyzing "sneaky poems that look safe enough at first but unsettle us later."
Reed Browning, A Question of Identification
Once again, the "Second-Best Club" — a retired stockbroker and a retired philosophy professor — deploy their curiosity, persistence and intellectual playfulness to unravel a mystery. In this, Browning's second "Haydn and Speaker Mystery," the setting moves from Vienna, Austria, to an organ loft in the fictional college town of Humboldt, Ohio, and the clues include a poisoned apple pie as well as a coded love-note hidden in four measures of a prelude.
David P. Colley '63, Seeing the War: The Stories Behind the Famous Photographs of World War II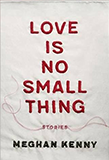 (University Press of New England) Many of the photos here have been etched into collective memory — General Eisenhower chatting with a group of paratroopers on the eve of D-Day, a black accordionist weeping as he sang hymns after President Roosevelt died. Others are less well known but equally compelling. In this thoroughly engrossing, often moving book, Colley not only tells the stories of the photos but also sketches the lives and fates of the men and women who served and suffered.
Edward E. Curtis '93, The Bloomsbury Reader on Islam in the West
(Bloomsbury) In the 29 essays collected here, scholars in a range of fields — including anthropology, law, politics and theology — provide a nuanced view of Islam as part of the West, not as foreign to it.
Leonard Felder '75, More Fully Alive: The Benefits of Using Jewish Wisdom for Responding to Stress and Overload
The psychologist and prolific author uses compelling examples from his counseling sessions in offering advice on finding balance in life.
Peter Handford '70, Egypt
When Handford was 5, his family moved to Egypt. Six decades later, he has written an epic poem ruminating on that experience.
Zachary Nowak '99, translater, Inventing the Pizzeria: A History of Pizza Making in Naples by Antonio Mattozzi
(Bloomsbury) A food-studies scholar, Nowak has translated a 2009 book that, in tracing the history of Neapolitan pizza — and, above all, of the pizzaiole, or pizza makers — offers insights into the social history of Naples and 19th century urban history.
Riley Redgate (Ríoghnach Robinson) '16, Seven Ways We Lie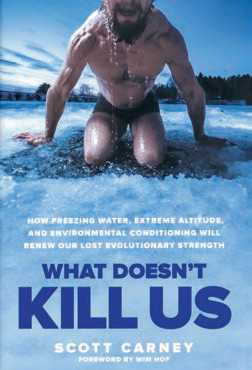 (Abrams) Redgate (Robinson), who published this young-adult novel before she graduated from Kenyon this past spring, captures highschool entanglements in the story of seven teenagers who all harbor secrets — and each of whom wrestles with one of the deadly sins.
Jennifer Ash Rudick '85, Palm Beach Chic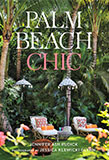 (The Vendome Press) With photographs by Jessica Klewicki Glynn. In this sumptuously illustrated guide to 25 homes, Rudick explores not only architecture and interior design but also family history and sense of place. The homes show "the remarkable results that can be achieved through the blending of professional skill, unfettered imagination, and the natural beauty of the subtropics."
Jonathan Stockdale '87, Imagining Exile in Heian Japan: Banishment in Law, Literature, and Cult
(University of Hawall Press) Stockdale, who teaches Japanese religion at the University of Puget Sound, draws on both literature and history to explore the resonance of exile in the cultural life of the Japanese court.
Tim Sultan '89, Sunny's Nights: Lost and Found at a Bar on the Edge of the World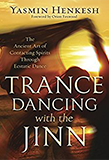 (Random House) "There was a sense that one was off the leash here," writes Sultan in this absorbing memoir about a Red Hook, Brooklyn, bar that emerges as a fantastic, story-filled, wonderfully eccentric world unto itself — and, above all, about Sunny Balzano, the bar's unforgettable owner.
Julia Miller Vick '73 P'12 H'97 with Jennifer S. Furlong and Rosanne Lurle,
The Academic Job Search Handbook
(University of Pennsylvania Press) Veteran career adviser Vick and her coauthors have brought out the fifth edition of this indispensable book, which guides aspiring faculty members step-by-step through the job hunting process. The handbook includes a good many sample documents, as well as discussions of issues such as dual-career couples and alternative opportunities for Ph.D.s who can't find teaching posts.
With four best-selling novels, a popular YouTube channel and a cult following, John Green '00 H'16 is ready to…
Read The Story
As record numbers of students seek psychological help, Kenyon's counseling center expands its reach.
Read The Story
The songs change, but Kenyon's deeply rooted singing culture continues to thrive and build bonds - voice to voice…
Read The Story