Introducing President Kornfeld
20 things to know about Kenyon's twentieth president that you won't find on her resume.
Story by Elizabeth Weinstein | Photographed by Benjamin Norman
When Julie Kornfeld arrived on Middle Path to interview to be Kenyon's next president, her first impressions of the College were in line with those of most new visitors: The campus, of course, was beautiful; the people she met were warm and welcoming; and a strong sense of community permeated all her interactions. People seemed genuinely and deeply connected to one another. And she noticed something else that spoke directly to her core values — what she calls a "unity of vision."
"Everyone is incredibly connected to the mission of the College, no matter what role they play,'" Kornfeld said. "I kept seeing it manifest in various conversations. There was an underlying theme that, no matter what question I asked, the answer always came back to a focus on the students and their academic and community experiences. That was wonderful to see."
Spend just a few minutes with Kenyon's 20th president, and it's clear that in both life and work, Kornfeld is guided by her own unity of vision — a drive to find real-world solutions for the complex issues that shape society.
Kornfeld's talent for collaboration and innovation was recognized early on by Columbia University and the University of Miami. At Columbia, she held various positions, including vice provost for academic programs in the provost's office, and vice dean for education at the Mail-man School of Public Health. At Mailman, she helped establish an undergraduate concentration in public health, launched unique dual-degree partnerships with several liberal arts colleges, and led efforts to promote organizational equity. Before her tenure at Columbia, she served as assistant dean of public health at the University of Miami Miller School of Medicine.
She's married to Fred Silverman, a journalist and television producer, and they have three adult children — Dylan (27), Morgan (25) and Ely (19) — who all were educated at liberal arts colleges. Read on for 20 insights into what makes Kenyon's new leader tick. A full biography is available online at kenyon.edu.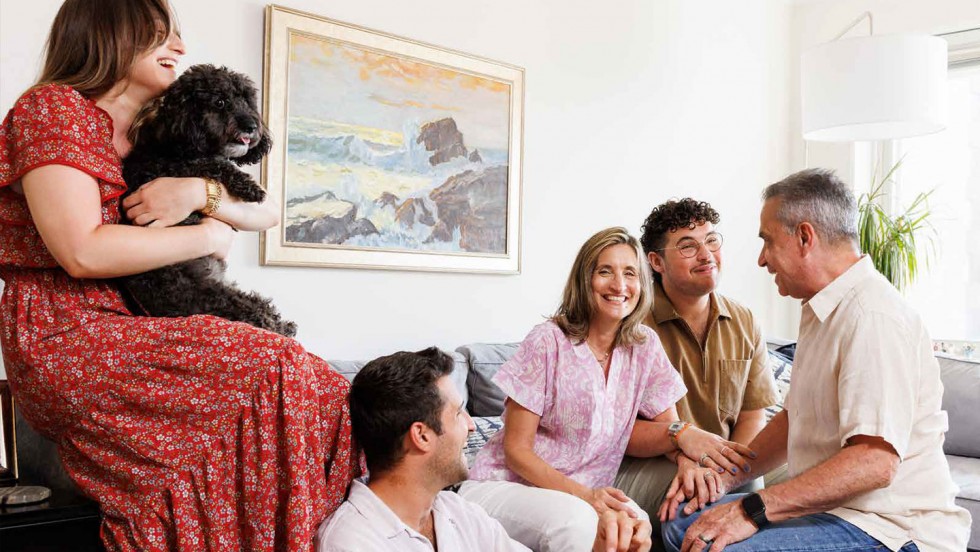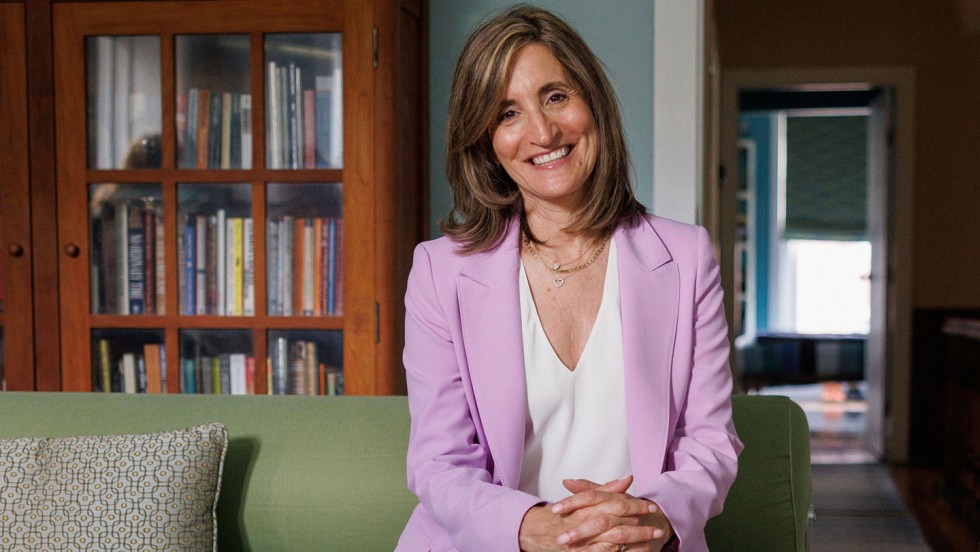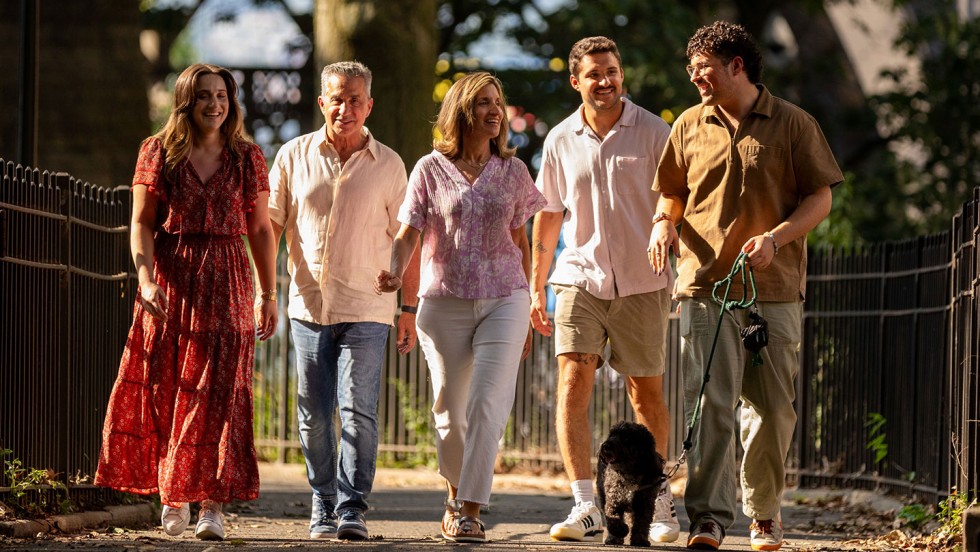 1. Journalism was Kornfeld's first love.
When Kornfeld graduated from Boston University, her dream was to become a producer for "60 Minutes." She came close, working as a research associate for "CBS Evening News" during the 1988 presidential election. "It was an exciting, dynamic place, and I loved every minute of it," she said.
2. She believes that clear communications about science can save lives.
After leaving CBS News, Kornfeld did some political campaign and nonprofit communications work, ultimately landing a job as the program director for the NIH-funded program Cancer Information Service at the University of Miami Miller School of Medicine. There, she noticed a significant challenge — scientists and researchers were struggling to effectively communicate with their intended audiences. Her primary focus was disseminating crucial cancer information, particularly concerning early detection and prevention, to underserved communities. Addressing this communication gap in order to solve real-world problems became her mission, and while working there, she enrolled in graduate school, earning a master's in public health and a doctorate in epidemiology from the University of Miami Miller School of Medicine.
3. She is passionate about the liberal arts.
Kornfeld said she "always has been aware of Kenyon as a place of literary achievement." When her own children attended liberal arts colleges (Hamilton College, Haverford College and Dickinson College), she developed a deeper appreciation for small liberal arts colleges. "They all had wonderful relationships with faculty who believed in and supported them.," she said of her children. She enjoyed watching them "transform into adults who think deeply about the world, and global citizens who think about their impact on the world." She added, "Their education was not just academically challenging, but also forced them to examine who they are, and how they, as individuals, can have an impact on the world. That's what liberal arts colleges like Kenyon do very well."
4. She's solution-driven.
According to Kornfeld's oldest son, Dylan, 27, trust is to approach problems in a collaborative and solution-oriented way. "If you come to her with a problem or solution, and a goal of making progress, you're gonna get really far," he said. In her public health graduate courses, she asks students to picture people approaching the edge of a cliff. "In medicine, we deal with people after they've fallen, and we try to fix them up," she explained. "In public health, we ask, 'How do we prevent them from getting to the edge of the cliff in the first place? What caused that behavior? And how do we intervene so that they never get to the point where they fall off the cliff?'"
5. She's a West Wing fan.
Kornfeld re-watched the entire "West Wing" series, starring Allison Janney '82, during the pandemic. "I think she's such a terrific actress, and I would love to meet her," she said.
6. Before COVID, few people understood what she did as an epidemiologist.
According to Columbia University, epidemiology is "the study of the 'distribution and determinants' of diseases or disorders within groups of people, and the development of knowledge on how to prevent and control them." When there isn't a global health crisis, like a pandemic, happening, epidemiologists rarely make headlines. "Most people in my personal life never understood what I did, including my mother," Kornfeld said with a laugh. "When COVID came, there was this recognition, for me personally and more broadly for the field, of the importance of public health to everyone."
7. She's a valued mentor.
Julián Ponce, a former teaching assistant in Kornfeld's "Integration of Science and Practice" course at Columbia, is now a doctoral student at UCLA, where he studies community health services. "Working alongside Dr. Kornfeld, I gained valuable insights and skills that have greatly influenced my approach to teaching," he said. "The classroom environment she fostered was remarkable and rich in intellectual exchange, where diverse perspectives were both encouraged and valued." Kornfeld played a pivotal role in guiding Ponce's decision to pursue a doctorate. "She consistently served as a source of motivation and empowerment," he said. Health and environmental policy advocate Kidd Solomon, who studied with Kornfeld at the Mailman School, described his former teacher as "a person who understands the power of genuine connection and curiosity," and "the embodiment of ingenuity, compassion and vision."
8. She's a voracious reader.
"My idea of heaven, in some ways, is a hammock and a book," said Kornfeld. Her favorite books and authors include Toni Morrison, Leo Tolstoy and Harper Lee's "To Kill A Mockingbird," along with more recent reads, including "Seabiscuit" by Laura Hillenbrand '89, "Between the World and Me" by Ta-Nehisi Paul Coates, "The Warmth of Other Suns" by Isabel Wilkerson, "Covenant of Water" by Abraham Verghese, "Homegoing" by Yaa Gyasi, and "Demon Copperhead" by Barbara Kingsolver. Kornfeld attends a book club on Zoom with a close group of friends, and she said it has expanded her literary horizons.
9. She was a guest DJ on her son's radio show.
Kornfeld's youngest son, Ely, 19, hosts a radio show on Hamilton College's student-run WHCL-FM. When the rising sophomore's parents visited him last year at college, he invited them onto his show as guest hosts. "My mom has her finger on the pulse of '80s music, and I love that kind of music now — it has had such a resurgence lately.," he said. The trio played everything from Foreigner to Peach Pit on the show. Kornfeld describes her music taste as being "a product of my generation and my geographic birthplace, New Jersey." She's a fan of legends like Bruce Springsteen, Elton John, Stevie Wonder and Fleetwood Mac (she's known to play "Rumours" on repeat). But she looks to her kids — especially music enthusiast Ely — to introduce her to newer artists. "We just went to see Sammy Rae & the Friends in Central Park," she said, "and he's turned me on to musicians like Harry Styles."
10. She's a planner who knows when to pivot.
Kornfeld said the best advice she received from a mentor was not to get too lost in her own plans. "Sometimes we have our plans and we want to stay very clear and focused on those plans," she explained, "and then life happens and you have to pivot. You have to make the best decision you can with the information you have, even if that doesn't necessarily align with your original plans. And that has worked out for me."
11. A miniature poodle named Milo will join the family in Gambier.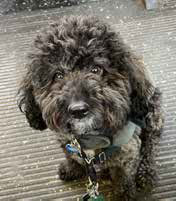 Like many families, the Kornfeld-Silverman family adopted a puppy during the pandemic. According to Kornfeld, Ely lobbied the hardest to make this happen. "I like to say it took 15 years and a global pandemic to get a dog, but we finally did it," Ely laughed. "I was very dedicated. There was a PowerPoint presentation involved. It's actually one of my prouder moments." Milo is reportedly a fan of tennis balls and an even bigger fan of belly rubs.
12. She has witnessed the power of oral history firsthand.
Kornfeld's mother, Rose Stein, 91, was born in Brussels, Belgium, was hidden as a child during World War II, and survived the Holocaust. "I feel that legacy," Kornfeld said. "It's a piece of who I am." Like many survivors, Stein didn't often speak about her experiences — not even with her family. "I think she had convinced herself that no one cared, and she was worried that if she told her story, people would not believe her," Kornfeld said. That changed when Kornfeld had children of her own, and she told her mom, "If you don't tell your story to them, their generation won't know. You have an obligation to share your story so that they can carry it on." She began to open up to her grandchildren about her experiences during the Holocaust, eventually speaking to their school classes and recording a video interview with the Shoah Visual History Foundation. "I grew up with her coming to my Hebrew school and middle school classes and telling her story," said Kornfeld's son Ely. "That's been incredible to witness and has definitely helped shape me."
13. She's hopeful about the future.
Kornfeld finds inspiration in her daily interactions with students. "We have a generation of young people who are committed to making change, and I hope I can bring new pathways and new partnerships to Kenyon that will help students realize their potential as leaders of real-world impact," she said. "I want them to see themselves as empowered changemakers from the moment they enter college."
14. She's a scientist.
Kornfeld has watched with concern as society moves on from COVID, because, as she explained, "everybody's turning their attention to other things and we're not continually reinvesting in the funding that's necessary to ensure that we're well prepared for the next event. And there will be another event."
15. Family meals are her favorite ritual.
"My favorite place to be is around the dinner table with all my family, laughing and telling jokes and talking about our lives," Kornfeld said, "and as my children have gotten older and we've all gone in different directions, those moments have become a little more precious." Her daughter Morgan, 25, echoed the sentiment: "Holidays are important in our family. I love how we all prioritize spending time together and being present with one another. My mom always has emphasized the importance of taking a moment out of our everyday lives, and now I look forward to being at home for every holiday." According to her son Dylan, the family is already making plans to spend Thanksgiving together in Gambier. "We're all excited about Cromwell Cottage becoming a new family gathering place for us," he said, "and we'll have a bigger kitchen to cook in than we have in our New York City apartment."
16. She's excited to expand upon existing community partnerships in Knox County and create more opportunities for students.
"I've spent a lot of time in my career, at Columbia and also at the University of Miami, working to create real-world impact experiences for students. These experiences should be meaningful for the students as well as for the organizations and communities they collaborate with," Kornfeld said. When she first visited Kenyon, she learned that a silver lining of the pandemic was the development of a strong relationship between the College and the county health department. She is excited to expand this collaboration, and sees the potential for students interested in data analysis, for example, to examine the county's data to try and understand public health issues and devise strategies to mitigate their impact. "These impactful opportunities are not limited to distant places in the world," she said, "but are also available right here in our own community."
17. Kornfeld doesn't spend much time on social media.
But her kids make sure she knows what's up. A few years ago, Ely started a dinner-table tradition the family calls "TikTok Time." Whenever Ely sees a TikTok video he thinks will make his parents laugh, he bookmarks it. "And then at the end of dinner, I'll just be like, 'All right, it's time.' And we'll put a water glass at the end of the table; I'll prop my phone against it, and we'll all watch the videos." He noted that the most reliable laughs come from funny kid and dog videos.
18. Colleagues describe her as brilliant, collaborative and inclusive.
Kornfeld's colleagues praised her scholarship, teaching style and leadership. "I have watched in awe of Julie over the years as she has an exceptional ability to create rich intellectual environments where all voices are heard, people feel valued, and the conditions are in place for every-one to flourish," recalled Lisa Rosen-Metsch, a professor of sociomedical sciences and dean of the Columbia School of General Studies. Wafaa El-Sadr, a professor of epidemiology and executive vice president of Columbia Global, called Kornfeld "a true gem" and "a firm believer in the importance of being engaged global citizens." And former teaching assistant Julián Ponce noted that Kornfeld's "inclusive approach in classes emphasized the importance of teamwork in achieving common goals for the greater good."
19. Her husband, a journalist, shares her commitment to education.
Kornfeld's husband of 30 years, Fred Silverman, is a career journalist and television producer who specializes in nonfiction storytelling. Most recently, he chaired the journalism department at the New York Film Academy. "I like challenging students to communicate factual information creatively," he said. He's excited to work with the faculty in the film department and to have the opportunity to teach Kenyon students. He's also Kornfeld's biggest fan: "I am so incredibly proud of her and all that she has accomplished. I know she'll bring her passion and commitment to Kenyon."
20. She enjoys the outdoors.
In her leisure time, Kornfeld finds solace in the outdoors, engaging in hiking, biking and exploring nature. One of her favorite travel destinations is Banff and Jasper National Parks in Alberta, Canada. "I love to be in the mountains," she said. "There's a place called Num-Ti-Jah Lodge in the Canadian Rockies. I have really wonderful memories there, sitting by the lake, surrounded by quiet and beauty, with my family."
"There's very little artifice to the American story when you look at how we treat the dead," according to…
Read The Story
How Writer-in-Residence P.F. Kluge '64 and his wife, Pamela Hollie, became surrogate parents to a generation…
Read The Story