Changing the Dialogue
Atlanta playwright Lee Nowell '92 tackles tough topics in comedies, dramas and experimental theater.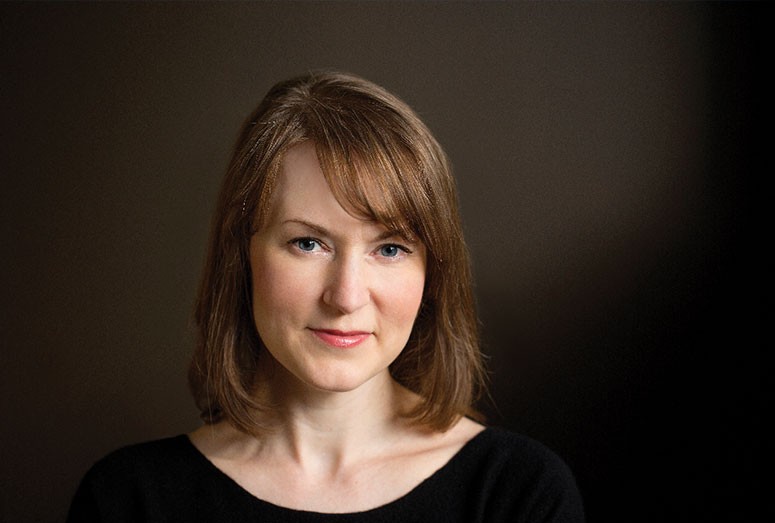 In this golden age of self-promotion, playwright Lee Nowell '92 wants nothing to do with branding herself. She doesn't confine herself to a particular genre or style. Some of her works take a traditional approach to storytelling, but others are experimental in content and perspective — even where they're performed.

"I don't have one kind of play that I write. That makes me a little different than other playwrights and of the cultural expectation of artists," said Nowell, who lives in Decatur, Georgia, outside of Atlanta.

Despite their variety, though, her plays all seek to explore something essential in existence. "We are having a crisis in the human condition right now about what matters," she said. "The speed things are happening — we're mesmerized by the lights on our apps. You have to cultivate being a human being."

Nowell began her career in acting and directing. But ten years ago, she turned her attention to playwriting. Her inspiration, she says, comes from life. "I just write a play because I'm bothered by something."

Beyond Reasonable Doubt: The Troy Davis Project, for example, explores the story of the controversial trial of Troy Davis, who was convicted and ultimately executed in 2011 for the killing of an off-duty police officer. She wrote the play in two acts for two different casts, approaching the subject from two entirely different perspectives: that of a white suburban couple who latch onto the case, although it destroys their marriage; and that of an African American grandmother and her grandson who take different sides in the protests. The play is designed to be performed in a different order each night: Fifty percent of the performances begin with the first act and fifty percent with the second.

Nowell was also so moved by David Foster Wallace's 2005 commencement speech at Kenyon that she wrote How to Survive Being Human. She describes it as a compilation of three one-act monologues — by a woman who accidentally causes frogs to rain from the sky with her anxiety, a mild-mannered frog who is turned into a man during one of her fits, and God in the form of a surfer relaxing on the beach. The underlying theme is existential. "Everyone is trapped in the prison of their own minds," she said. "This play is an attempt to change the dialogue in their heads."

She has won plenty of accolades for her efforts, among them the Inverness Playwriting Award and a Turner New Voices in the Works Grant. She was nominated for best play of the year by online theater magazine Atlanta Theatre Fans for her two-person drama Albatross, about a young couple with secrets. Paper House, a drama that focuses on adult children dealing with their mother's hoarding problem, was nominated for a National Endowment for the Arts Distinguished New Play Development Award and was also included in The List, a compilation of forty-six female-written plays that producers, dramaturges, and artistic directors feel were the best unproduced plays they read in the last year. (Women in Jeopardy! by Wendy Macleod '81, James E. Michael Playwright-in-Residence and professor of drama, was also on The List.)

Nowell says her time at Kenyon, where she majored in drama, taught her invaluable lessons about theater. She learned how to think of plays from the inside out, looking at the mechanics and dramatic arcs. "The way they teach drama at Kenyon is way different than anywhere else I've ever been," she said. "At first it was like doing calculus. I had no idea what I was doing. I wasn't good at it. But your mind has time to catch up. To this day that's how I think of plays."

She believes her work best fits the stage, not the big screen. "Film is a visual medium. You can do a whole film without text," she said. "Theater is all text all the time. Plays are novels that move in front of you."

For that reason, she has no plans — or desire — to explore her craft in film. She and her husband, author and playwright Phillip DePoy, enjoy being patrons of theater almost as much as writing for it. "We eat, breathe, and live theater," Nowell said.

"Some people go to church. I go to theater. When you're lucky, you see the truth in theater."
Kenyon alumni create a pioneering online library to help breast cancer patients cope with changed lives after treatment…
Read The Story
As the director of South by Southwest Interactive, Hugh Forrest '84 presides over one of the world's most buzzworthy…
Read The Story
We examine the state of good manners, on our idiosyncratic Hill and in the wider world.
Read The Story