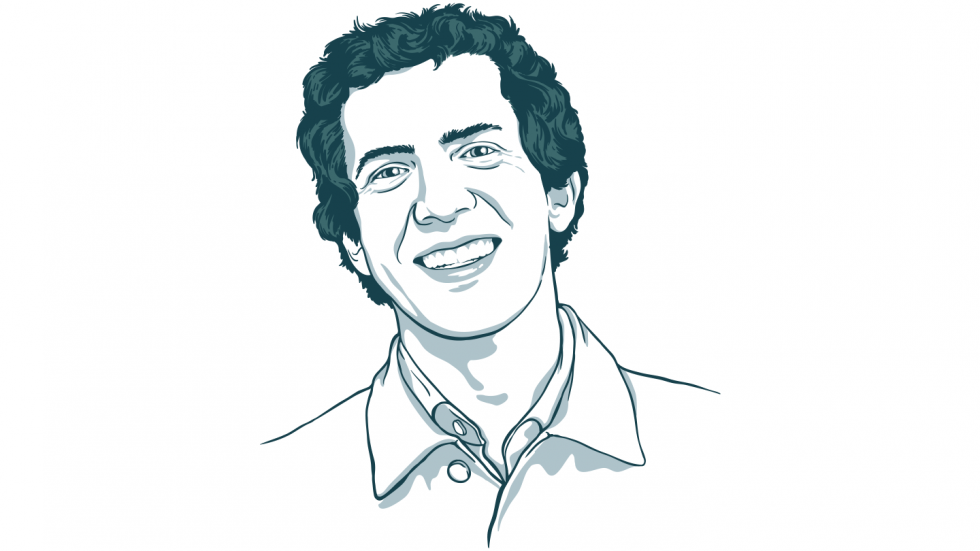 At Kenyon, Alex O'Flinn majored in English and participated in the Integrated Program in Humane Studies (IPHS). Fifteen years later, he's channeled his enthusiasm for film and storytelling into a successful career in film editing. This year, Alex received a "Best Editing" nomination from the Independent Spirit Awards for his work on "The Rider." The Bulletin asked O'Flinn about his journey into filmmaking.

Q. Tell me about a formative experience you had at Kenyon.

A. I actually got into film for the first time through Kenyon's Integrated Program in Humane Studies, because my professors were willing to say, "Yeah, if you want to explore topics in a different medium than a paper, go for it." By senior year, I was really into Dante, Homer and Joyce, and I wanted to film a modern version of "Ulysses" for my thesis. It was the first time I used dialogue and actors, so there was a lot of trial by fire.

Q. After Kenyon, how did you get into editing?

A. Film school isn't for everyone but I knew that I learned better in a structured environment. I was accepted into UCLA for directing. I learned a lot about the camera and how a movie is made from the ground up, but, even as a director, I just wanted to get into the cutting room, putting the film together. I started at the bottom, cutting industrial videos on styrofoam cups for a really long time. Someone gave me a shot to do a feature film and I took it. "A Girl Walks Home Alone At Night" (2014) was my first big break.

Q. What's most important to know about film editing?

A. I think the biggest misconception about editing is that it's just time (i.e. how long a film is). Editing is storytelling — figuring out how to tell the emotional story of the film as efficiently and effectively as possible. The example I always give is that "Lawrence of Arabia" is a four-hour movie. But it's an awesome four hours. I'm not checking my watch in the theater. Editing is about getting the audience to be so emotionally engaged with a film that they forget about time.

Q. What advice do you have for aspiring filmmakers or editors?

A. Especially right after college, you can't make a bad decision. If someone offers you an opportunity to work as a production assistant, costume designer or assistant editor, just take it, because you can change your mind later. You're always going to learn, no matter what you're doing at the beginning. That's the important part — immersing yourself in the process of how movies get made. The second thing that is crucial: Don't just study filmmaking. Read books, go to concerts, go to museums. You have to know how stories are told in a variety of mediums and voices. Take some English classes. Take some history classes. There are technical aspects to film that can be intimidating, but at the end of the day, it's just telling a story.

This interview was edited for length and clarity.
As the Kenyon Review celebrates a milestone birthday, the Bulletin explores how the storied journal became a leading…
Read The Story
These students are living their dreams and claiming their places in the workforce.
Read The Story
What will it take to boost socioeconomic diversity at Kenyon? And why does it matter?
Read The Story