Turning Stories into Pictures
As a film story analyst, Susan Hillenbrand Avallon '85 embraces her inner English major.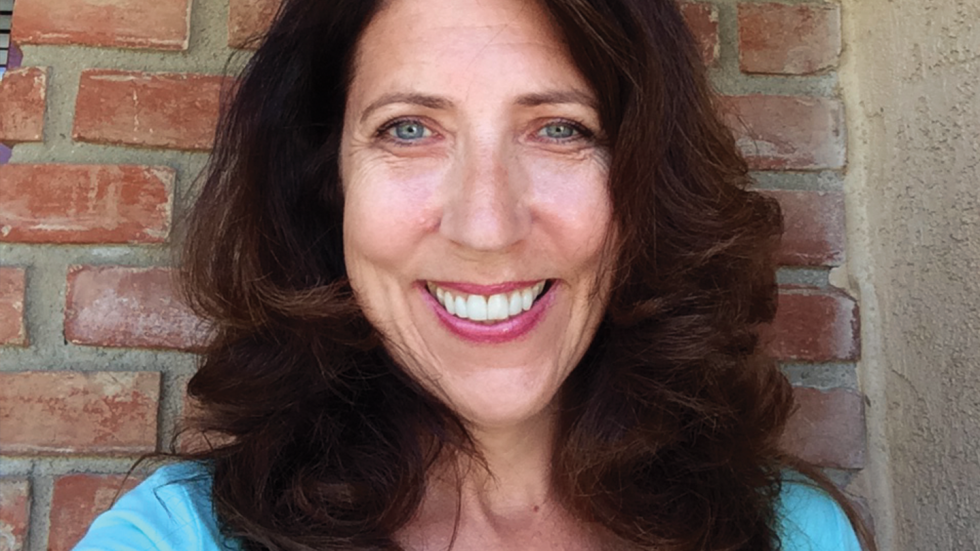 Susan Hillenbrand Avallon '85 describes her job as "kind of like being an English major forever." She has been a story analyst for Columbia Pictures in Los Angeles since she graduated from the University of California at Los Angeles with a master's degree in film and television in 1990.
"I get to read, and people pay me for it," she said. "That just astonishes me."
Most of her job is to read what comes into the studio for consideration for development into a film: screenplays, plays, novels. She's fond of the novels. "The title 'story analyst' suggests it's a thinking job, but it's a feeling job," Avallon said. As she reads, she notes how the writing makes her feel. "Am I bored? Am I laughing?" It all goes into her report for film executives.
Once a movie is selected for production, the other part of her job kicks in. She reads every draft of a script, again documenting the strengths and weaknesses of the story at each stage. Some of her favorite films on which she's worked include Jerry Maguire (1996) and As Good as it Gets (1997), as well as My Best Friend's Wedding (1997), which she says was one of the fastest projects she's seen come to fruition from its first reading.

Her job affords her the opportunity to explore some great material. "Last year I got to read Jonathan Franzen's Freedom before it came out," she said. The flip side to being a story analyst is being subjected to some poor storytelling. "I read a lot of garbage, too. And I have to read it all the way through," she lamented. But her love of a well-told story overcomes any negatives.

What about writing her own stories? She has written a few screenplays and acknowledges that the life of a screenwriter is not one she would likely enjoy because it garners so little respect in the film industry. She does, however, toy with the idea of writing a novel. For now, she contains her writing to "little essays" she posts on Facebook. "I have my own group. I love it. It's so fun."

Her busy schedule doesn't actually allow her much time for writing anyway because, in addition to being a full-time story analyst, she's also a single mother to 15-year-old twins, Perris and Quinn. Her husband, Tony, who was also a story analyst at Columbia, died after contracting meningitis six years ago. "It's so overwhelming to take care of them by myself. It's been like racing a clock," she said. "But I'm so blessed in a lot of ways. I'm so lucky to have kept my job and been able to work at home."

She brought the kids to Kenyon for Reunion Weekend when they were 13 because she wanted them to see the place that she considers so important to her development as an adult. "Kenyon was the best choice I ever made," she said.

She takes some credit for bringing her sister, author Laura Hillenbrand 1989 (Seabiscuit, Unbroken), to Kenyon. "None of my family had ever heard of Kenyon before I came here," said Avallon, who grew up in Bethesda, Maryland. "Laura came when I was a senior. She had a three-week spring break, and she stayed the whole time, slept on my floor. She fell in love with the place. She was not interested in anywhere else."

That was Avallon's reaction to her first visit to Kenyon, too. "I recall just getting out of the car and smelling the air and saying, 'I love it here.'"
She describes herself as an "English major since birth." She knew reading and writing in some form would be part of the rest of her life. And she's found her niche. "I love to read so much that when I have a day off, I read."
A reigning force on the young-adult best-seller list, Ransom Riggs '01 pulls in readers with haunting imagery and…
Read The Story
Kenyon's land trust turns a golf course into a public nature preserve—including space for environmentally friendly…
Read The Story
Like many college yearbooks, Kenyon's "Reveille" has fallen on hard times in recent years. Observers blame uneven…
Read The Story