Business is Blooming
A conversation with Mailchimp colleagues Michael Mitchell '03 and Lain Shakespeare '05.
Story by Brittany Moseley | Illustrations by Erin Robinson | Headshots courtesy of Mailchimp
As the senior director of brand and studios at Mailchimp, Michael Mitchell '03 is focused on bringing the popular email marketing company's vision to life, to "position ourselves as the most empathetic small business brand," he explained.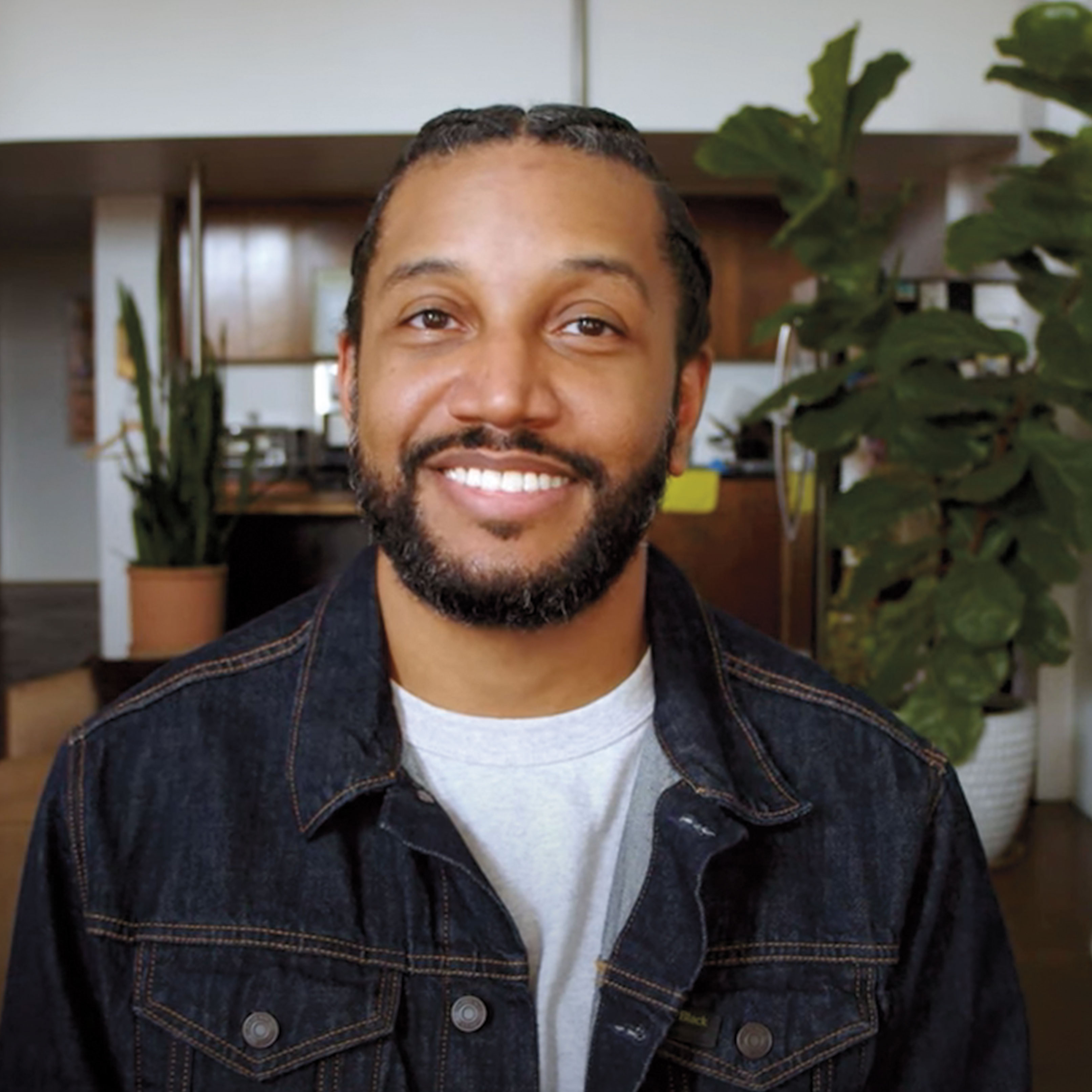 So when widespread racial justice protests came to define the summer of 2020, Mitchell wanted to find a meaningful way for Mailchimp to contribute to the conversation, beyond staid corporate statements of solidarity.
Mitchell and Mailchimp's creative team began to brainstorm, and decided to create an outlet for Black small business owners. This would turn into Bloom Season, a wide-ranging, beautifully designed and thoughtfully created website/magazine/digital hub that offers advice and resources to Black entrepreneurs. Launched in January, Bloom Season covers everything from raising capital and finding a mentor to building your brand and serving your audience. There's also a section devoted to mental health and another that examines the future of Black entrepreneurship through the lens of several career sectors.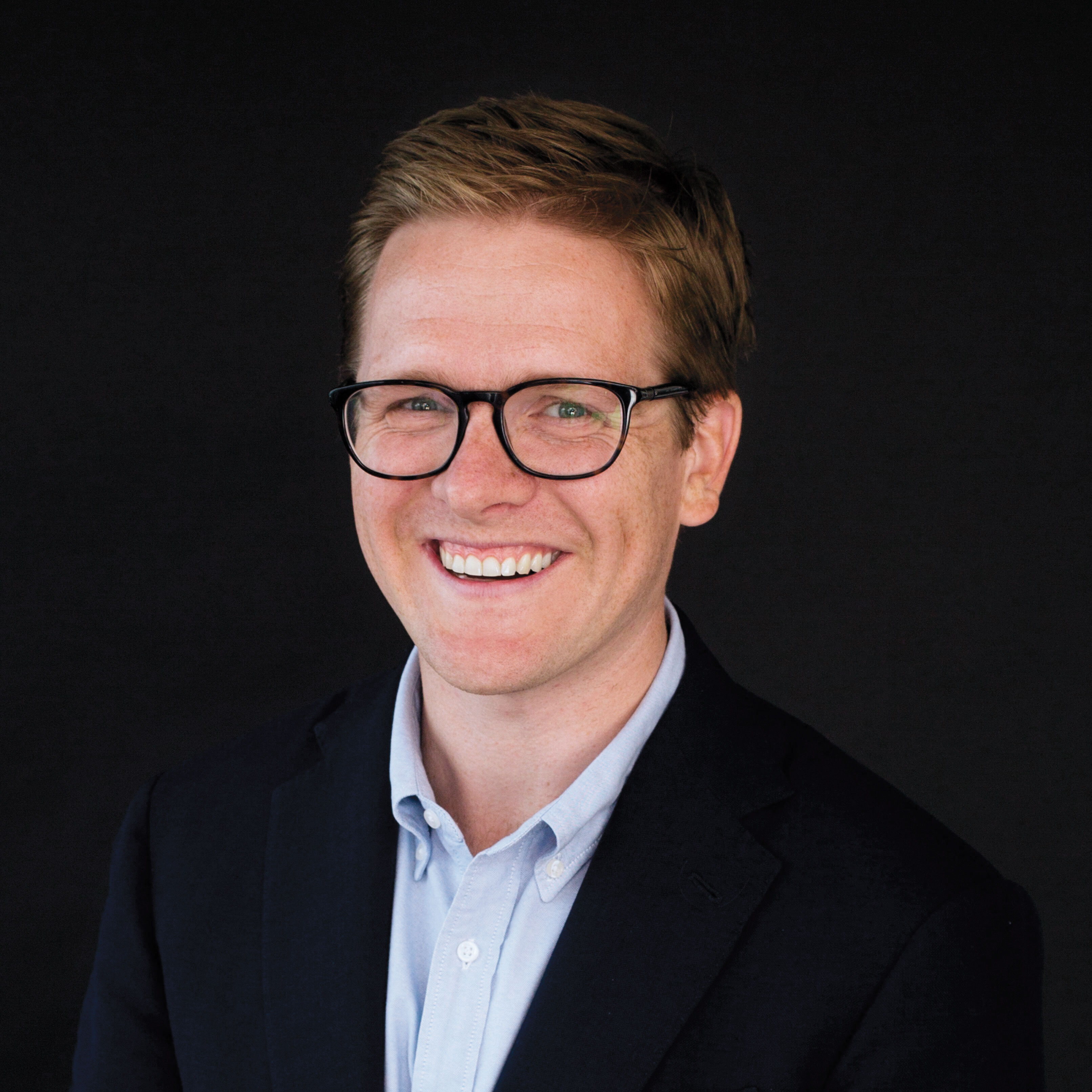 Mitchell oversaw the creation of Bloom Season with his colleague and fellow Kenyon grad Lain Shakespeare '05. As the senior director of corporate citizenship at Mailchimp, Shakespeare leads the company's community involvement. Over the past eight years, Mailchimp has invested more than $15 million in small- and medium-sized nonprofit organizations, primarily in Atlanta.
"Mailchimp's purpose is to empower the underdog," Shakespeare said. "What that means is we invest in those who are underestimated, whether it's a nonprofit organization that's too small or too risky, or whether it's a whole subset of entrepreneurs who have been systematically left out of a process."
Mailchimp's investment is paying off. Bloom Season has been featured in The Atlanta Voice, on WABE (Atlanta's NPR and PBS affiliate), and several industry sites. It's also received recognition from D&AD Awards, Muse Creative Awards and ADC Annual Awards and was recognized three times by Fast Company's Innovation by Design awards. The design blog "It's Nice That" described Bloom Season as "undoubtedly the most creative site you'll click on today."
Here, Mitchell and Shakespeare discuss why they created Bloom Season, and how it is helping entrepreneurs of color rewrite the blueprint for small business success.
---
You've mentioned that Bloom Season was inspired by the 2020 protests. Can you talk more about that?
Mitchell: Both personally and in my role leading the way the brand comes to life, I wanted a way to participate in that conversation in 2020 in a meaningful way, more so than just a black square on Instagram or an advertisement. Lain and I and members of the broader marketing team were ideating on what made sense. What could be an actual valuable resource to entrepreneurs of color that made sense for Mailchimp to participate in?
The idea evolved over time. At first it was potentially an opportunity just to see what existing content we had in our library that spoke to this audience, and maybe putting all of that in one space for a hub for entrepreneurs of color. While doing that audit, we realized we didn't have enough things to put into that hub. So you identify a need for the organization to fill that gap for this audience. It gave us the opportunity to play with audio and video, visuals, long-form, short-form. Once we unlocked that idea of a magazine, we still had that ethos that it needed to be focused on helping people. It needed to speak to all aspects of an entrepreneur from practical, tactical things that can help them grow their business, but also speaking to them as a person and the wellness and mental health issues that they may face as an entrepreneur of color.
---
How did you pitch this idea to others at Mailchimp and get the team together?
Shakespeare: Our team's role is to invest in the community primarily, but really, we interpret Mailchimp's purpose in the world. Creativity, humility, independence — those are the values that we interpret. We were able to put together a really scrappy team to work on the outskirts of the organization with the trust that the organization put in us to make a really high quality product. I think it came together beautifully. It took a while for sure. But we wanted to put in the intention and care, especially with the underestimated audience that we were dealing with. One of the things that I learned at Mailchimp is that you really have to know your audience for everything that you do, and everything that you do for that audience has to be a gift.
---
So once you had your Mailchimp team, how did the goals for Bloom Season evolve?
Mitchell: We partnered with a creative agency named Kin that focuses on social impact creative work. The origins of the project began with research into the Black entrepreneur and the issues and challenges they face. We discovered there were three challenges that rose to the top. Most Black entrepreneurs feel isolated because there aren't too many communities of minority small business owners to be a part of. They feel they're alienated from the communities that do exist, because they may be filled with folks who don't necessarily have their same lived experience. And the combination of those two leads to mistrust. Because there's just that outsider feeling. The goal behind everything that went into making Bloom Season after that was to combat those feelings of isolation, alienation and mistrust.
---
What is the working relationship like between you two? And what role does Kenyon play in that?
Mitchell: I felt an immediate shorthand with Lain as soon as I showed up at Mailchimp in 2019 and realized that we were both alums of Kenyon and overlapped at the same time. That bleeds over into the work we do together. There wasn't really a distinct line between roles and responsibilities between the two of us. We really worked in tandem.
Shakespeare: One of the things I loved about Kenyon is the liberal arts perspective and the broad point of view that it instills or reinforces for many people. I love the ability to go really deep on the things that I get passionate about, and I think Bloom Season is a great example of that. ... We have that shared experience of being on campus together and having that immediate understanding. I think that it built an implicit trust right away. Michael knows what I'm capable of and what my strengths and weaknesses are. We didn't have to spend a lot of time figuring out each other. We started working together at the beginning of the pandemic with Support The Shorts, which is when Mailchimp brought 70 different short films online from the canceled South by Southwest Short Film Festival, and we've been working together ever since on projects like this.
---
What were your career paths to Mailchimp?
Mitchell: I took a circuitous path to Mailchimp. My first job out of college was as a high school counselor. I continued to pursue writing. I got an M.F.A. in creative writing from The New School and then turned that into a copywriting/marketing career. I worked at an investment firm as a marketing writer, and then entered advertising and marketing at Interbrand, which is one of the premier brand strategy firms. I worked in the Interbrand New York office and then their Singapore office and in Sydney. My wife and I ended up living in Asia Pacific for a total of six years. Mailchimp was actually the opportunity that brought us back to the U.S.
Shakespeare: After college I followed my wife to her grad school at University of Connecticut, and I worked at a hardware store. I moved the heavy stuff from the back to the front and cut keys and mixed paint. I came back to Atlanta for my summer job. I was a summer league swim coach. I ended up running a small historic house museum (The Wren's Nest) when I was 23. It was a writer's house, founded 93 years prior by Teddy Roosevelt, Andrew Carnegie and the schoolchildren of Atlanta city schools. It had fallen on hard times, and it needed a turnaround person who knew what the internet was. (That's when I) became a Mailchimp customer. I loved Mailchimp, and I didn't know why. It was an email service provider at the time, and you shouldn't really have feelings for your email service provider. And yet I did.
---
What's the best career advice you've received?
Shakespeare: I worked with a storyteller who told me, "You've got to sit down when they still want you to stand." It's about self-awareness and knowing when your time is right and knowing when your time is over.
Mitchell: When I worked in ad agencies, advice we would give our clients is, "If we put something creative in front of you, if it made you feel uncomfortable, that meant it was moving in[to] the right space." It was beginning to push your expectations, push your thinking. It didn't feel too safe. It's part of the ethos I put into the work I do now.
Kenyon alumni and faculty explore how to become better communicators.
Read The Story
The history of the Village Inn, Gambier's iconic restaurant and gathering place.
Read The Story