Saving the Swallows
Bryn Savidge '24 created an interactive coloring book to help kids learn about barn swallows, a species in decline.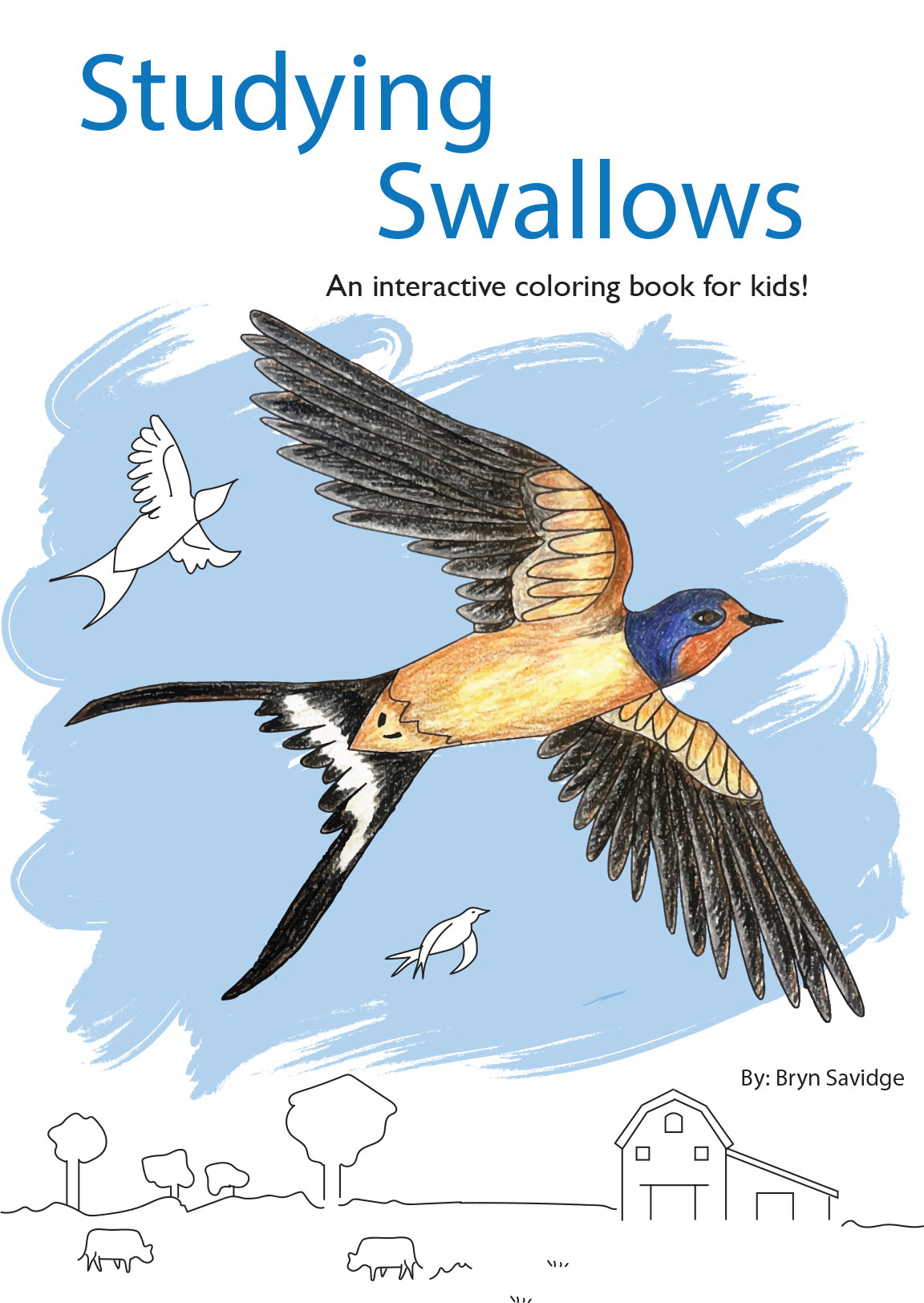 Barn swallows are the most abundant species of swallow in the world, building their nests near human populations in man-made structures. Bryn Savidge '24, an environmental studies major with a concentration in public policy, spent the summer working as Hoskins-Frame Summer Science Writing scholar with Assistant Professor of Biology and Environmental Studies Iris Levin, researching barn swallows in Knox County.
"Because of how widespread these songbirds are, they are easy subjects to study both at the individual and population level. This makes them important areas of focus for behavioral, ecological and evolutionary biology," Savidge said. "Unfortunately, this widespread species is declining. Barn swallow populations are left vulnerable in the face of land use changes, such as the urbanization of rural areas and changes in agricultural practices, such as pesticide use."
Savidge is also an illustrator and chose to create a coloring book for her final project, with the goal of educating young audiences on barn swallows — and why they are worth studying and protecting. We're excited to share a PDF of the book, "Studying Swallows," for birding and coloring-book enthusiasts of all ages.
A conversation with Mailchimp colleagues Michael Mitchell '03 and Lain Shakespeare '05.
Read The Story
The history of the Village Inn, Gambier's iconic restaurant and gathering place.
Read The Story
Kenyon alumni and faculty explore how to become better communicators.
Read The Story