Icebreaker with Khara Strum
The new director of the Philander Chase Conservancy shares what drew her to Kenyon.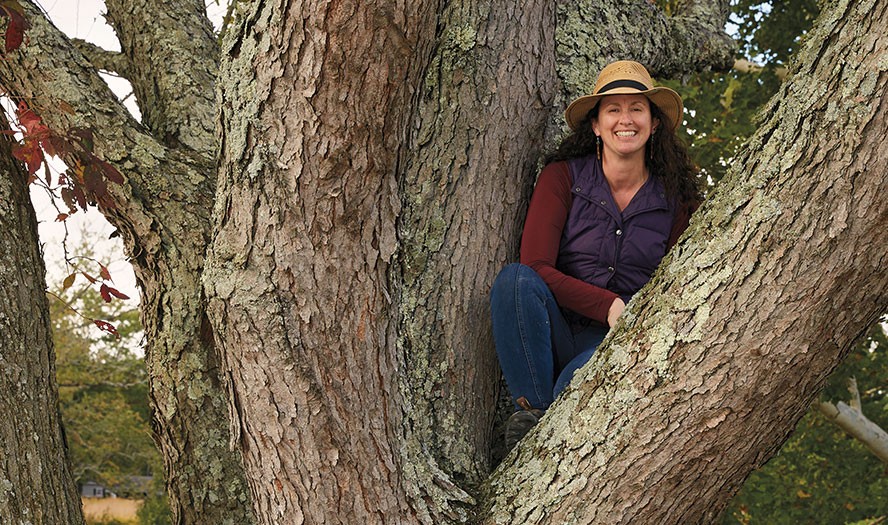 Hometown: Akron, Ohio
Favorite place: Anywhere in nature.
How would you describe yourself in a sentence?
Devoted dog mom, curious naturalist and thoughtful leader who believes in a collaborative approach to conservation.
What drew you to Kenyon?
The opportunity to return to my roots and make an impact in ways that are important to me and the environment.
What makes Kenyon's location special?
Knox County is one of Ohio's best kept secrets with the influence of a liberal arts college, public open space and an up-and-coming downtown Mount Vernon.
What's your proudest accomplishment to date?
Being selected as the director of Kenyon's land trust, the Philander Chase Conservancy.
What books, movies and music have changed your life?
MUSIC: Kirtan (aka mantra) music from the yogic tradition.
BOOKS: "Coming Out Of The Woods: The Solitary Life Of A Maverick" by Wallace Kaufman; "Life After Murder: Five Men in Search of Redemption" by Nancy Mullane; "Tales of a Shaman's Apprentice" by Mark Plotkin; and "Women Who Run with the Wolves: Myths and Stories of the Wild Woman Archetype" by Clarissa Pinkola Estés.
What else would you like people to know?
I know a lot about birds, if you have any questions just ask!
A conversation with Mailchimp colleagues Michael Mitchell '03 and Lain Shakespeare '05.
Read The Story
The history of the Village Inn, Gambier's iconic restaurant and gathering place.
Read The Story
Kenyon alumni and faculty explore how to become better communicators.
Read The Story