Creating the Campus
After a decade of intense construction, Kenyon's master plan gets a remodel of its own.
Story by Robin Davis
Imagine a Kenyon performing arts center complete with dance theater and studios as well as film facilities for screening and editing. Imagine a true first-year quad, with third stories added to Gund, Lewis, and Norton, plus a fourth residence hall completing the square.
And imagine a "west quad" that replaces both Olin and Chalmers with an all-new library designed for the twenty-first century, while adding an academic building, an administration building, and the new performing arts center—plus, an underground parking garage beneath the courtyard, so that less campus acreage is given over to cars.
All of these changes, and more, appear in the pages of Kenyon's latest master plan, a vision for how the campus should evolve in the near future. If many of the ideas sound familiar, they should. The new document builds on the master plan of 2004, taking into account what has been accomplished since then. So far, the 2014 version has elicited both enthusiasm and some wary questions.
Such documents have long guided growth at Kenyon. In the College's modern era, planning efforts date to 1966, when an extensive master plan was drawn up to begin to tackle the challenges of bringing women to campus. New and revised plans emerged as projects were completed and new needs identified.
The 2004 plan was created by Gund Partnership, the Cambridge, Massachusetts, architectural and planning firm headed by Graham Gund '63, who has designed many of Kenyon's recent buildings. That plan set forth options for new and rethought buildings, for both academics and student life, as well as changes to downtown Gambier.
After his installation as president last October, Sean Decatur wanted to take another look at the 2004 document in light of a broader planning effort: the 2020 "strategic plan" focusing on where the College as a whole should be heading in the next five to ten years. In other words, campus design should follow programs and priorities.
"The space and geography and the design of campus are important for the types of communities that are created here," Decatur said. "I think they also have an important impact on the learning that happens here."
Decatur formed a committee of faculty, staff, trustees, and community residents and again enlisted the services of the Gund Partnership. In developing the new master plan, the committee met multiple times, discussing Kenyon's broader needs.
"We're trying to show all of the possibilities, so the College never has to retrace its steps and tear something down because it's in the way," said Gund of the new campus plan. He points out that the Kenyon College Board of Trustees will now have to pick and choose which options to carry forward—and in what order.
The Test of Time
The 2004 master plan ushered in what might be considered a golden decade of construction on campus. Projects included the complete renovation of Peirce Hall as well as the creation of the Kenyon Athletic Center, Gund Gallery, Horvitz Hall, the North Campus Apartments, and the new Cox Health and Counseling Center.
Most faculty, students, alumni, and parents appreciate these changes to campus. Kenyon remains "an unbelievably attractive place," said Jim Peace '71, the owner of Tideland Gardens in Chestertown, Maryland, who comes back to the College every three to five years. "I get the same feeling today as I got when I first came up the Hill."
But not all building endeavors have stood the test of time. McBride, Mathers, and Caples—built in 1969, 1970, and 1971 respectively, as part of the new Coordinate College for women—don't fit in aesthetically, by most estimates. "I think they were consciously trying to make them look as different as they could from the rest of the campus," said Gund. "That's why they're curved, they go up and down."
I get the same feeling today as I got when I first came up the Hill."
Jim Peace '71
In 1972, Kenyon abolished the Coordinate College, fully integrating women and thus eliminating any reason for having distinctively "female" buildings.
"I think that was not a high point," Gund said. Today, many people see the Coordinate College halls as looking outdated and out of place.
"We have to be very careful and deliberate in thinking about how the campus will evolve and change," said Decatur. "No one wants to put up a mistake of a building that limits the options of what we can do later."
The 2014 master plan has essentially the same goals as the 2004 plan: strengthen the academic core, build community, and revitalize the village. "I think there was a remarkable consensus for such a big group, all with different interests," said Gund of the planning committee, "and I think it all seemed to coalesce around these ideas that we ended up with."
Change, Skepticism, and Architectural Diversity

But any changes to campus make some people nervous. "I think we have this wonderful balance between open space and lawns and viewsheds and buildings," said Read Baldwin '84, an assistant professor of studio art who has criticized some recent campus design decisions. "There's something in that relationship that's really unique and in some ways almost of another time and place. Once you lose that, it is gone. The floor plan of the campus, I think, is something that is very critical to hang onto."
In addition, some argue that Gund's firm has had too much influence on the look of the campus—that the College would benefit from more architectural diversity. "Just as a general principle, as a place that values diversity of opinion in all sorts of different ways, it's probably good to have some sort of diversity in that regard," said Professor of History Jeff Bowman, who has taught at Kenyon since 1997 and has chaired the faculty. "But in terms of the projects that Gund Partnership has done, I applaud them. I think they're beautiful spaces."
College Historian Tom Stamp '73, who is also a member of the Gambier Village Council, says he can "get behind" everything in the 2014 master plan, but echoes Bowman's thoughts on variety. "I will always argue for architectural diversity," said Stamp, who teaches a course on the history of American collegiate architecture. He would like to see a building on campus by noted architect Renzo Piano, for example. "But I think we've gotten architectural diversity out of Gund Partnership."
Mark Kohlman, chief business officer, said it's important to look at the continuity that Gund Partnership provides. "Graham brings to the table a real historic sense of how things are laid out on this campus and a very strong desire to make sure that it stays that way," he said.
Decatur, too, looked for continuity in the 2014 master plan because it is more of an update, not an overhaul. "To me it's logical to go with the Gund Partnership because it really is a continuation of the work."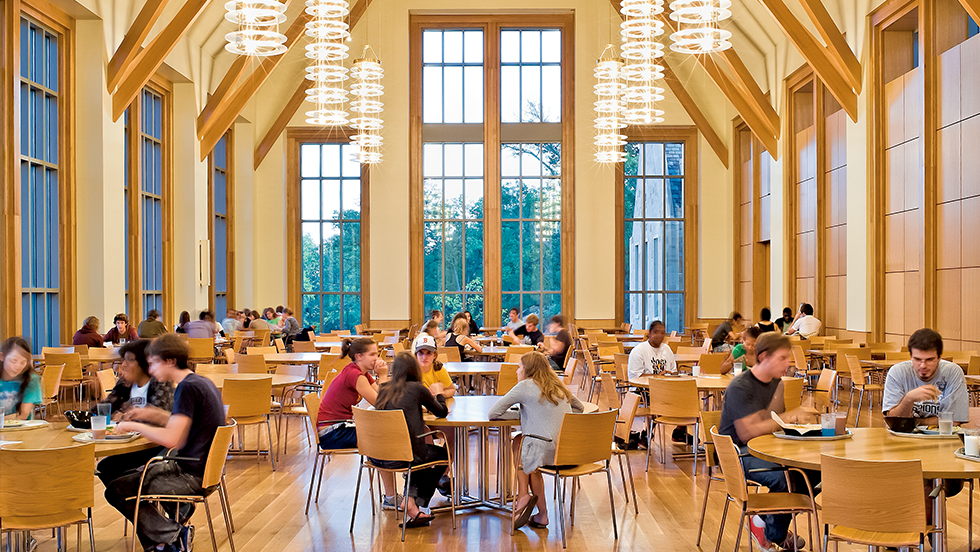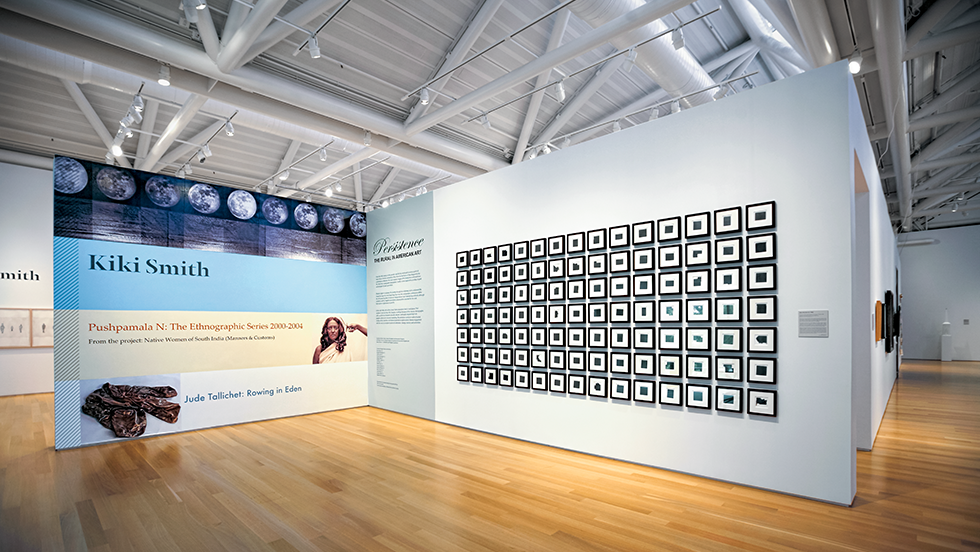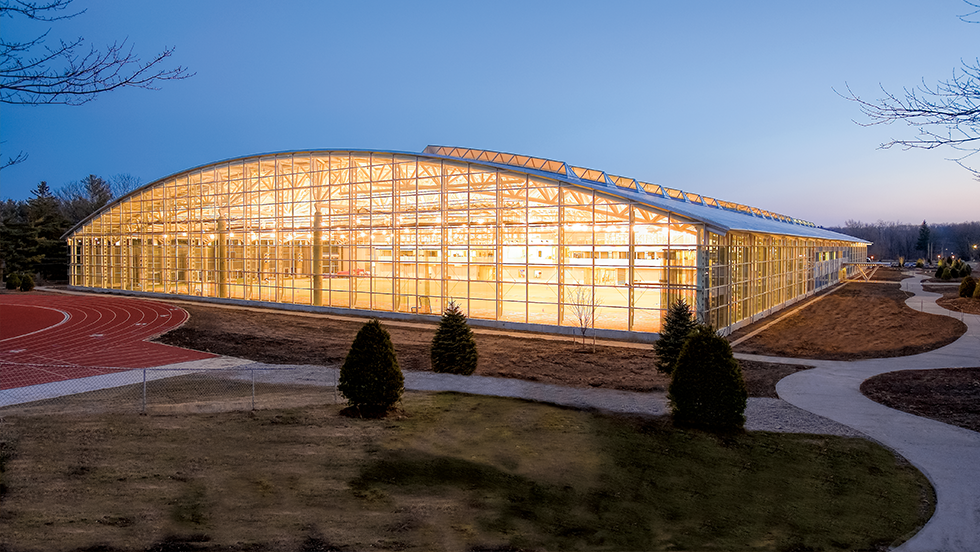 The next phase brings bigger challenges than the wish-list or road-map mentality of creating a master plan, say those involved. Sequencing becomes a major issue: What is the most important need to be addressed? Where will classes be held and students housed during construction and renovations? And, of course, funds for the buildings must be appropriated—and raised. The construction of the last ten years cost $200 million. Just the major parts of the new master plan would easily double that amount.
Decatur stresses that the master plan is just one part of the 2020 strategic plan being developed with input from faculty, staff, alumni, and students. That plan will also cover the academic philosophy, admissions strategy, and administrative efficiency of the College. "I'm a pretty firm believer that we aren't necessarily interested in building buildings on a campus," he said. "What we're interested in doing is strengthening the institution and strengthening our programs that advance our mission, which is educating students."
A Decade of Change: Major Projects 2004-14
Goals of the 2004 master plan were to maintain Kenyon as a walking campus, develop the downtown area of Gambier as a village center, move all academic facilities south of Wiggin Street, and maintain green spaces. Not all of the goals were completely achieved, though much progress was made.
The remodeling of Peirce Hall restored and modernized one of the campus's landmark buildings, while reconfiguring the kitchen and servery for the College's local-foods program.
The Cox Health and Counseling Center, which opened this fall, brought student health services to the center of campus. It also represented a step in the revitalization of the village downtown.
Joining the row of home-like white buildings on College-Park Street was O'Connor House, providing offices for interdisciplinary programs along with the Center for the Study of American Democracy.
The Gund Gallery and Horvitz Hall gave Kenyon modern, well-equipped spaces designed expressly for the visual arts. The Gund houses art history in addition to the gallery; Horvitz brought studio art from Bexley to the south-campus core. Both buildings have won architectural awards. But on-campus critics decried the loss of trees and open space in the historic heart of campus, and some feel the gallery crowds the library.
The Kenyon Review received an elegant new home when the former dean of students' house was renovated. The building, renamed Finn House, includes an addition, the Cheever Room, for readings, classes, and meetings.
The Kenyon Athletic Center provided much-needed improvements in athletic and recreational facilities. By building it off the Hill, on the site of the former Wertheimer Fieldhouse, the College preserved green space in the main part of campus.
Lentz House gave the English Department much needed additional space for seminar rooms, faculty offices, and a departmental office.
The North Campus Apartments replaced outdated and overcrowded student housing. The townhouse-style units offer an independent-living option for upperclassmen; some units also provide accessible facilities for those with disabilities. Moreover, the air-conditioned, kitchen-equipped townhouses allowed the College to expand its summer programming, notably through the Kenyon Institute.
What's Next? Major Proposals in the 2014 Master Plan
Goals for the 2014 master plan include strengthening the academic core, building community, and revitalizing the village.
Update and expand Higley Hall to better integrate research and teaching, in keeping with pedagogy that has evolved since the biology building was constructed in 1952. The new facility will have more medium-sized classrooms for introductory courses, which have expanded along with student interest in the natural sciences.
Create a "west quad" that includes a new academic building with a 300-seat theater; a new performing arts center to house the Department of Dance, Drama, and Film; an administration building; and a new library with a smaller footprint than the one occupied by Olin-Chalmers, serving the changing needs of libraries while providing more breathing space around Gund Gallery.
Construct a true first-year quad by building a residence hall to enclose the courtyard formed by Gund, Lewis, and Norton halls, while adding third floors to those buildings so as to bring them in scale with Old Kenyon. Up to three new residence halls could be added in the north campus, in part to house students during the renovations.
Renovate Bexley Hall as a residence with themed living for upperclassmen. There has been some debate about the future of this historic building. College Historian Tom Stamp would prefer to see it as an administrative building—a Kenyon museum, for example—but is happy that the building will be preserved and renovated.
Build up to four new south-campus residences—two to replace "aging" Bushnell and Manning, and two new ones. All would include living/learning environments. This idea, too, has generated debate; some argue that two new dorms would compete visually with Old Kenyon, Hanna, and Leonard.
Demolish Farr Hall and create more attractive options for businesses in downtown Gambier, including the College Bookstore. This proposal has already won wide praise. Gambier Mayor Kirk Emmert said, "We were particularly interested in having more commercial establishments downtown. The village isn't just for the students and the College, but it's for the people who live here."
Expand the Kenyon Inn into the area, now a lawn, on the corner of Wiggin Street and Chase Avenue. The addition would include a ballroom, more guest rooms, and a larger restaurant.
Delving into the history of design and material culture, a journalist-scholar discovers the humble dinner dish…
Read The Story
Set aside the stereotype of the farmer as a man wearing overalls and a straw hat, perched atop a tractor by a cornfield…
Read The Story