Plate & Palette
Delving into the history of design and material culture, a journalist-scholar discovers the humble dinner dish as an object of art.
Story by Gordon Young
Shax Riegler '92 was in his mid-twenties and on a weekend trip along the Hudson River with some friends when he spotted a box of old plates in an antique shop. It turned out to be a nearly complete service for twelve of Noritake's Bambina pattern, a minimalist design featuring graceful stalks of bamboo on the porcelain surface. He was living in a small New York studio, so he didn't exactly have a lot of space, but the entire batch cost only $100.
"I washed it all up when I got home, packed it in boxes, and have hardly used it in the twenty years since I bought it," he said. "Perhaps not a terribly unusual story in the world of china collectors, but it taught me that I didn't want to buy anything, no matter how beautiful, unless I could really start using it."
Riegler, who is now the executive editor at House Beautiful magazine, doesn't consider himself a true collector, but he has definitely established his reputation as an expert in the world of fine china. He wrote Dish: 813 Colorful, Wonderful Dinner Plates in 2011; Dishes, a smaller paperback version, came out last year. Packed with vivid photographs by Robert Bean, the two volumes offer up a compelling history and celebration of the oft-overlooked dinner plate as a work of art.
"There have been many books that look at particular manufacturers or particular styles, but none that look at the whole range from high to low all next to each other," Riegler said.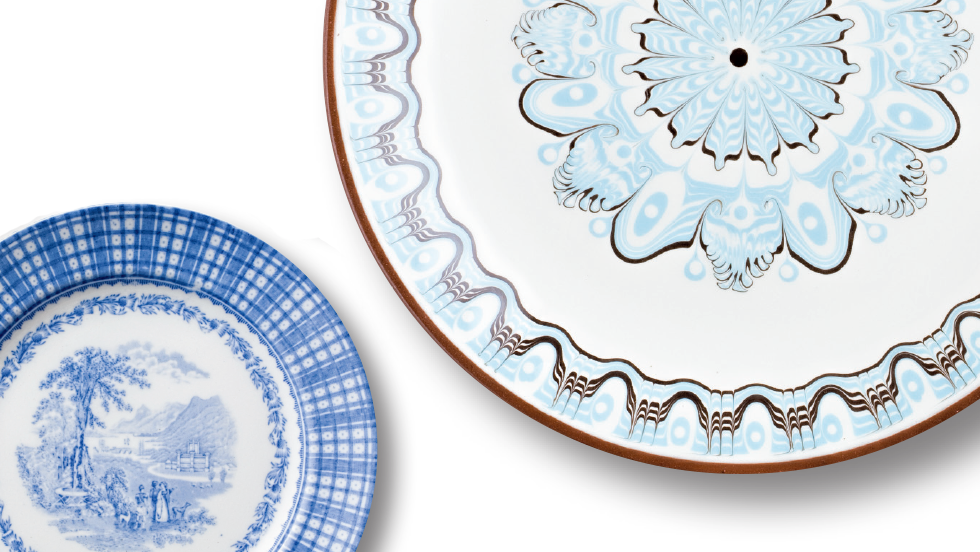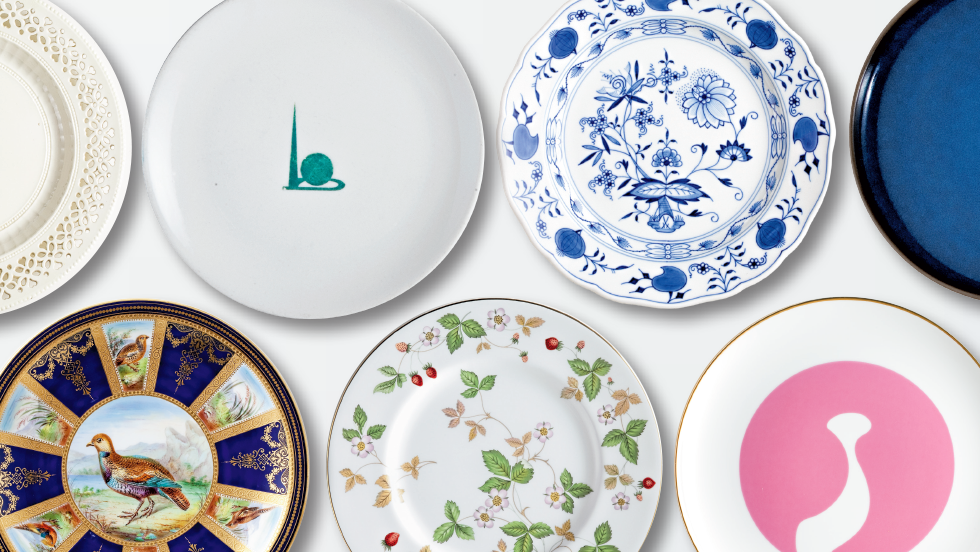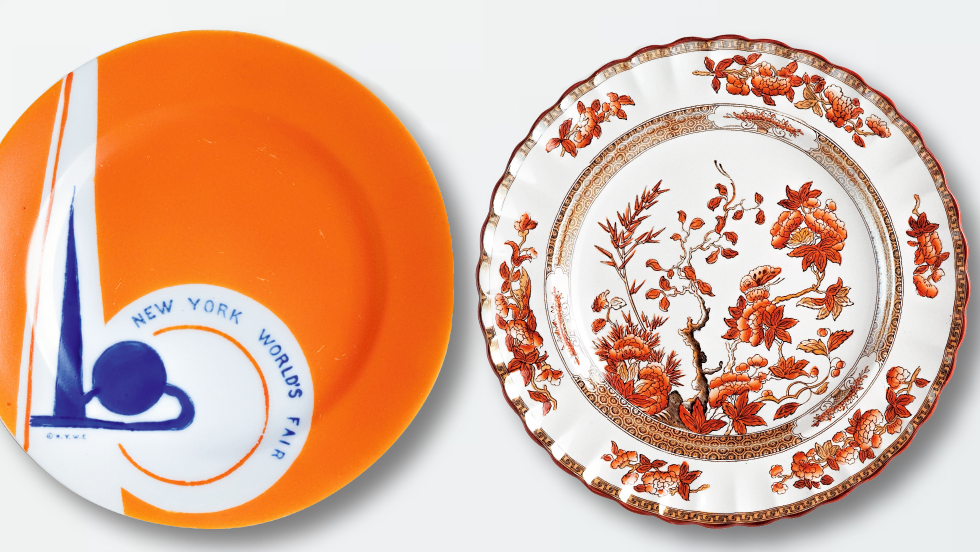 At Kenyon, Riegler majored in English but also took numerous courses in history and art history. He spent his junior year in England with the Kenyon-Exeter Program, where he was able to study both the monumental and the domestic in a course focused on English cathedrals and country houses. "We went on a couple of field trips," he remembered. "I found myself really excited by engaging with the actual spaces rather than just reading about them and seeing them in photos."
Riegler wrote for the Collegian, and after graduation he gravitated to the magazine industry in New York, starting as an editorial assistant at Vogue. Over the next decade, he worked at Travel & Leisure, Martha Stewart Living, and House & Garden before landing at House Beautiful. "It was an amazing twelve-year period," he said. "I got to travel and meet a lot of really influential people and so-called tastemakers. But I also grew frustrated with the haphazard knowledge I was accumulating and really wanted to feel like I had some expertise in a subject."
In the process of writing extensively about collecting, entertaining, and decorating, Riegler had developed a strong interest in the art of ceramics and tableware, and he enrolled at the Bard Graduate Center for studies in the decorative arts, design history, and material culture in 2004. He has finished his coursework toward a doctorate and plans to complete his dissertation this year.
The book project grew out of a course exploring art and the material culture of food and drink that he developed and taught at the Rhode Island School of Design while studying at Bard. "One of my lectures was a consideration of the humble dinner plate as a beautifully designed art object all on its own," he said. "I was interested in why so much attention had been lavished on this quotidian object, but also why it was something that we so often overlook and take for granted."
Though Riegler acquired numerous plates while researching and writing the book, he has no interest in amassing a huge inventory. "The process of producing the book really satisfied any lust I might have for most of these objects by letting me create a sort of virtual collection, which is almost as satisfying as holding the pieces themselves," he said.
One of my lectures was a consideration of the humble dinner plate as a beautifully designed art object all on its own."
Shax Riegler '92
But he did hang onto a few special plates that caught his eye. He was surprised by the volume and popularity of children's china and took a liking to one called Flying Saucer, a hand-painted plate by Stangl Pottery featuring a little boy in blue pajamas riding into outer space on an upturned cup and saucer. It was produced for only a few years in the early sixties. "They were clearly trying to capitalize on the interest in the space race at the time, but I think the design's short lifespan indicates it was probably just too cute for most little boys."
The plate now sits on a shelf in his office, a colorful souvenir of the book project.
And the massive collection of Bambina he bought decades ago and rarely used? It has finally found a more prominent spot at the weekend getaway Riegler bought last year in northeast Connecticut. "The house was built in 1972 and is very 'contemporary' in style, so I think I finally have the right home for the china I bought so long ago," he said.
Gordon Young is a San Francisco-based journalist and author of Teardown: Memoir of a Vanishing City, about Flint, Michigan.
Anatomy of a Pattern: Autumn by Lenox
First introduced in 1918, the pattern is still in production and remains one of the company's bestsellers. It is ranked twenty-eighth on the Replacements.com list of most popular patterns.
More than 400 enamel dots are applied by hand to form the floral and fruit basket design.
The gold ban applied around the edge is 24-karat gold.
A medallion representing an overflowing basket sits in the center.
Lenox is known for the distinctive, warm, creamy ivory color of its bone china, the result of a clay that differs from the whiter clays popular with other manufacturers.
After a decade of intense construction, Kenyon's master plan gets a remodel of its own.
Read The Story
Set aside the stereotype of the farmer as a man wearing overalls and a straw hat, perched atop a tractor by a cornfield…
Read The Story