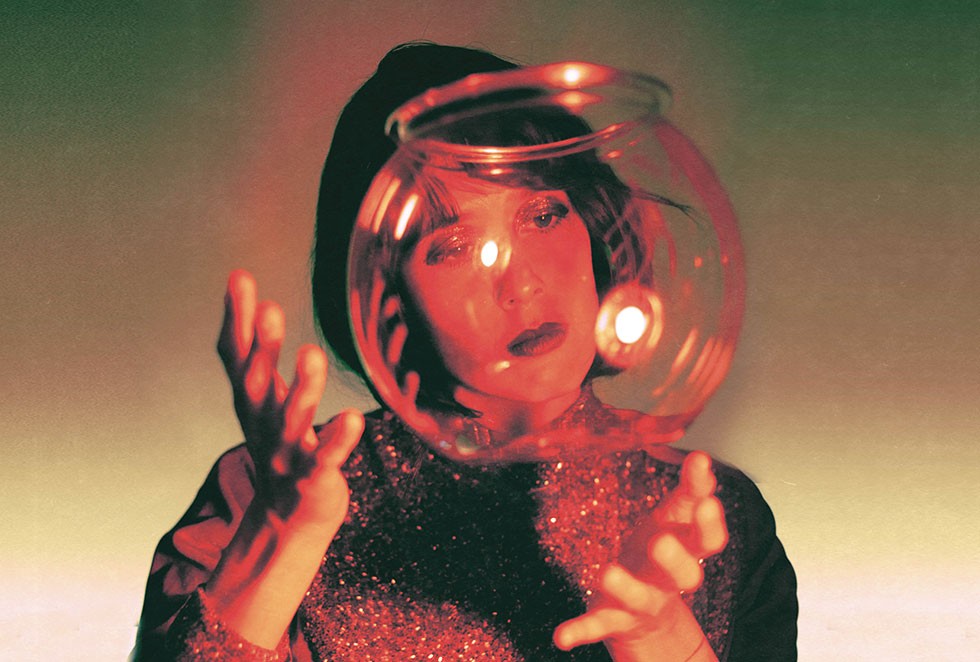 When singer-songwriter Nandi Rose Plunkett '11, who performs under the stage name Half Waif, released her fifth studio record "Mythopoetics" (ANTI-) this summer, it was met with near-universal acclaim. The album was produced during a recording residency at Gainesville, Florida's Pulp Arts studio, and as she explained in an interview with American Songwriter, it was inspired by the artist's awareness of harmful familial patterns repeating themselves through generations — and her desire to break them. Pitchfork called the album "complex, daring, and emotionally unsettled." On "Sourdough" the reviewer wrote, Plunkett "pulses in and out of aloneness and communion, finding both to be constraining."
View Plunkett's handwritten notes, or scroll to read them below in italics.
Sourdough
Not actually a reference to the pandemic trend. I wrote this song in fall 2019. My dad is an excellent baker and he taught me (I am not excellent).
I would stare at the sun
If it'd help the ones I love.
Though I'd burn in my skull,
I would smile to see them well.
I love a slant rhyme!
I've got this weight in my lungs.
I would share my own blood
If it'd help the ones I love.
Tendency toward destructive self-sacrifice. I'm working on it.
Though I'd shrivel like a plum,
I would smile to see them grow.
I liked the idea of including somewhat grotesque, visceral imagery in a more traditional piano ballad.
I've got this weight in my lungs
From filling 'em up.
I had the umbilical cord wrapped around my neck when I was born. I wasn't breathing, then suddenly I was. Sometimes in my most painful moments, I tell myself what the doctor said to me in that first moment of life: "Breathe, Ananda, breathe."
I'm driving away
From my father's house
I literally wrote this entire song on this one-hour drive. Melody and lyrics, start to finish. I'd never done that before!
On a beautiful day
And there's no one out.
Dystopian vibes.
I'm running from you,
I am running from me,
I am running from you,
From you.
The desperation to get away, yet we are always bungeed back to ourselves, our relationships. So much fertile ground for learning there.
So I make sourdough on the counter
Like he showed me.
Making food as ritual and ancestral connection.
Though I taste his loneliness in the crust
Of every loaf.
Inspired by Aimee Bender's book "The Particular Sadness of Lemon Cake" in which the protagonist has the blessing/curse of tasting people's emotions in what she eats.
I've got this weight in my mouth
But I'm keeping it down.
It's amazing to me how much heaviness our bodies can bear. Writing a song like this helps me transform the weight into something I can more easily carry.
---
Stream "Sourdough" below, and check out more music at halfwaif.bandcamp.com.
A fiber artist uses her platform to challenge perceptions of the knitting community.
Read The Story
Eleanor Tetreault '21 shares her experience as lead author of an attention-grabbing psychological study.
Read The Story
As Kenyon's Gund Gallery celebrates its first 10 years, we look back at its influential works and programming…
Read The Story