Icebreaker with Daisy Desrosiers
Daisy Desrosiers joined Kenyon as director of the Gund Gallery on the cusp of its 10th anniversary.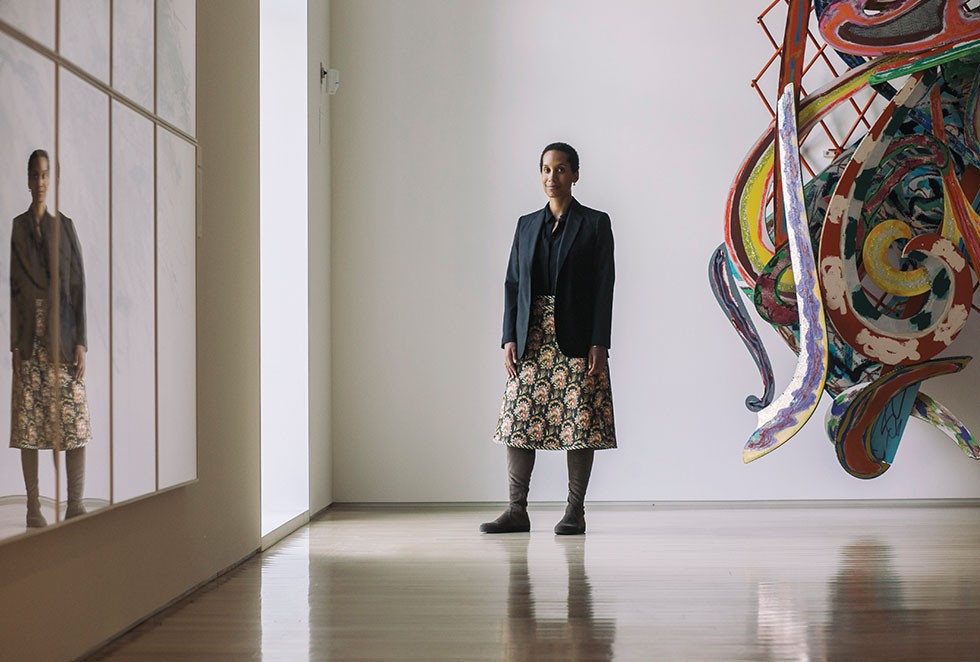 Daisy Desrosiers joined Kenyon as director of the Gund Gallery in June 2021, on the cusp of the gallery's 10th anniversary. She previously worked at the Lunder Institute for American Art at Colby College in Maine, and holds a master's degree in art history from the Université du Québec à Montréal.
Hometown:
Born in Saint-Hyacinthe, Quebec, but a real Montrealer at heart.
How would you describe yourself in a sentence?
A ferocious and passionate art advocate who believes in artists as catalytic forces for the kind of changes that reaffirm our imagination and shape our collective memory.
What drew you to Kenyon?
The people and the effervescence of ideas. I was drawn to this community as well as the immense potential of the Gund Gallery as it enters its second decade. I believe wonderful things are about to happen here, and I'm excited to be a part of this next chapter.
What's the best advice anyone has ever given you?
"Keeping it simple doesn't mean it will be easy. Don't be afraid of complexities!" I still hear my mom's voice repeating it to me as a kid.
What artist or work of art has changed your life?
This is a tough one because there are so many! Louise Bourgeois' practice made a tremendous impact on me as an undergrad. She is a figure of complexity and depth who had such clarity as per her purpose as an artist. I'll also confess I have a very soft spot for David Hammons and Beverly Buchanan.
What role should an art museum play in a small college community?
One that consistently invites change, ignites curiosity and stimulates dialogue.
Eleanor Tetreault '21 shares her experience as lead author of an attention-grabbing psychological study.
Read The Story
A fiber artist uses her platform to challenge perceptions of the knitting community.
Read The Story
As Kenyon's Gund Gallery celebrates its first 10 years, we look back at its influential works and programming…
Read The Story