One of Us: Rachel Sachnoff '12
The up-and-coming stage actress "demonstrates a flair for physical comedy."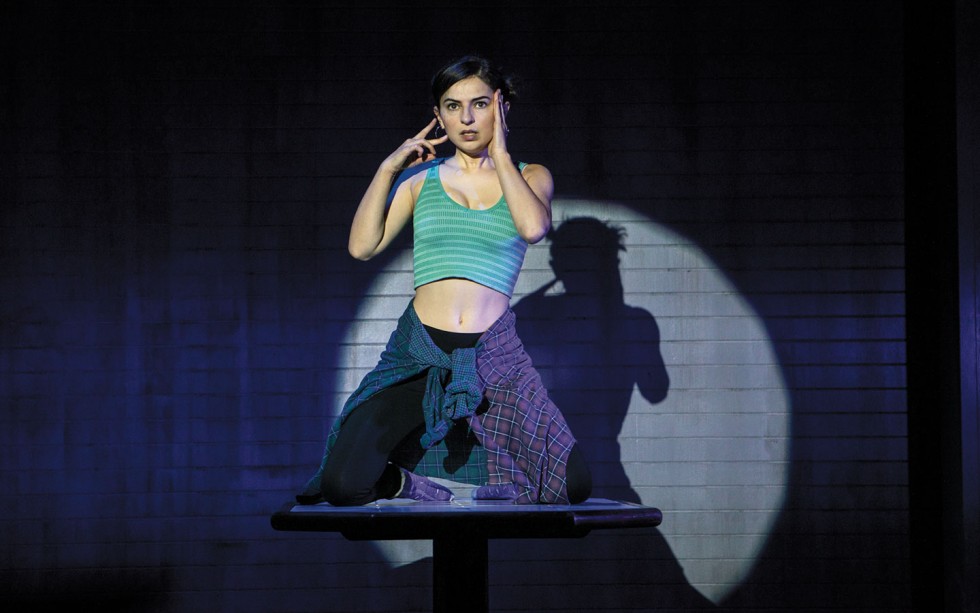 In late 2022, Rachel Sachnoff '12 appeared as Jane Jr. in the play "Evanston Salt Costs Climbing," written by Pulitzer Prize finalist Will Arbery '11, at the Pershing Square Signature Center in New York. Of Sachnoff's performance (pictured above), New York Times reviewer Alexis Soloski wrote: "She demonstrates a flair for physical comedy and delivers a fine … a capella rendition of 'Angel From Montgomery.'"
Class year: 2012
Major: Drama
Hometown: Lake Bluff, Illinois
Current residence: Brooklyn, New York
Occupation: Actor
My life post-Kenyon: After graduating I moved to New York to work in theater. I spend my time acting when I can, and nurturing the minds of young children when I must. Outside of work, I volunteer with an adult literacy program at the library.
Proudest accomplishment: I made an Instagram poll about Oreo flavors that went viral among my tens of followers. I call it the Oreolympics, my magnum opus.
How my closest Kenyon friends would describe me: "She prophesied the forthcoming 'Malcolm in the Middle' reboot."
Favorite Kenyon memories: Theater rehearsals, Fools on the Hill practice, late-night orders of Papa John's.
Most surprising thing about life post-Kenyon: Taylor Swift's music is actually pretty good!
Best advice anyone has ever given me? "Connections are made slowly, sometimes they grow underground. You cannot tell always by looking what is happening. More than half the tree is spread out in the soil under your feet. Penetrate quietly as the earthworm that blows no trumpet." –Marge Piercy
Book that changed my life: "The Idiot" by Elif Batuman showed me how naive I was in college and helped me meet that younger self with compassion and love.
Anything else? Every good thing I have in my life I owe to Kenyonites (Kenyonians?).
Online: rachelsachnoff.com
The art (and math) of building a bookshelf bucket list.
Read The Story
A conversation with outgoing president Sean Decatur about science, higher education and his groundbreaking new…
Read The Story