One of Us: Thomas Holton '91
The NYC-based photographer explores the complexities of relationships through portraiture.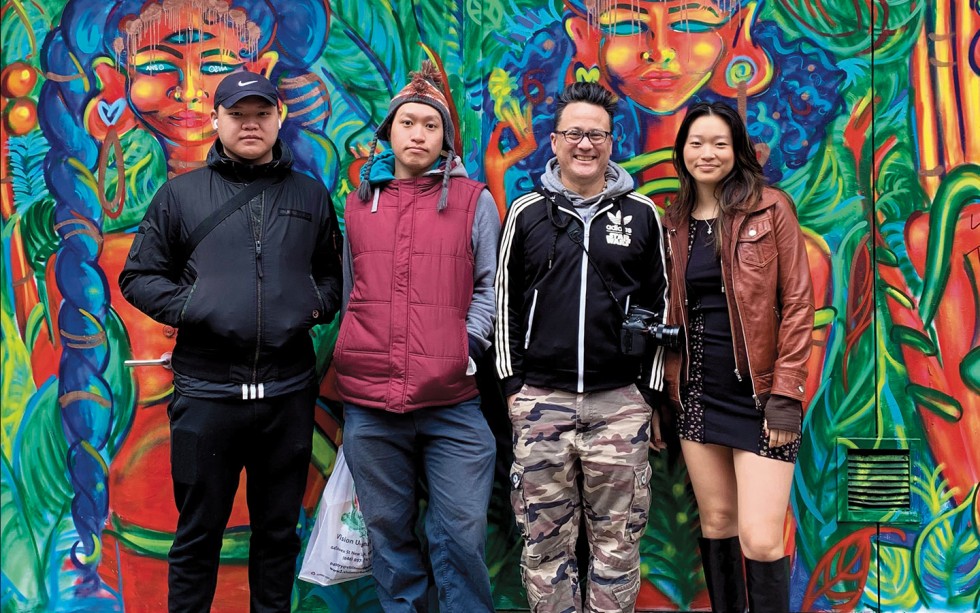 In the early 2000s, Thomas Holton '91, a photographer living in New York City, began what would become an ongoing, decades-long documentary project: photographing the life of one Chinese family living in New York City's Chinatown neighborhood. The resulting series, "The Lams of Ludlow Street," is featured in "Kinship," a current exhibit at the National Portrait Gallery in Washington, D.C., through Jan. 7, 2024. "Kinship" features the work of eight contemporary artists who explore the complexities of interpersonal relationships through portraiture.
Major: Anthropology
Born in: Guatemala City, Guatemala
Currently resides in: Brooklyn, New York
Occupations: Photographer and arts educator
My life post-Kenyon: Since Kenyon, I have worked in the New York City photography world in a variety of capacities, eventually focusing on making my own work and becoming a photography teacher. A big thank you to Professor Greg Spaid for guiding me way back when! I think I got a B+ in his class while my non-photography roommate got an A. He still never lets me forget this.
Motto: "Never tell me the odds!"
Proudest accomplishments: After 20 years of documenting a single Chinese family's life here in New York, the work has made it into the National Portrait Gallery. Very surreal to see my name on the walls of the Smithsonian.
How my closest Kenyon friends would describe me: Different and fun-loving.
Favorite Kenyon memory: Meeting my first-year roommate James P. Snyder '91 (AKA Todd C. Ryan) on day one and being best friends ever since. He officiated my wedding as a one-day solemnizer at my other Kenyon roommate's Massachusetts restaurant.
Most surprising thing about life post-Kenyon: Life is not easily scripted. Hold onto your hats.
Best advice anyone has ever given me? As a photographer, follow your heart and good work will eventually be seen.
Record that changed my life? "Check Your Head" by The Beastie Boys. This album changed the way music is made.
Anything else? I'd love to hear from any current Kenyon students or alumni interested in photography and creatively connect.
Instagram: @thomas_holton_photography
A conversation with outgoing president Sean Decatur about science, higher education and his groundbreaking new…
Read The Story
The art (and math) of building a bookshelf bucket list.
Read The Story