One of Us: Thomas Moore '72
Tom Moore graduated almost 50 years ago but, like many alumni, he never really left Kenyon.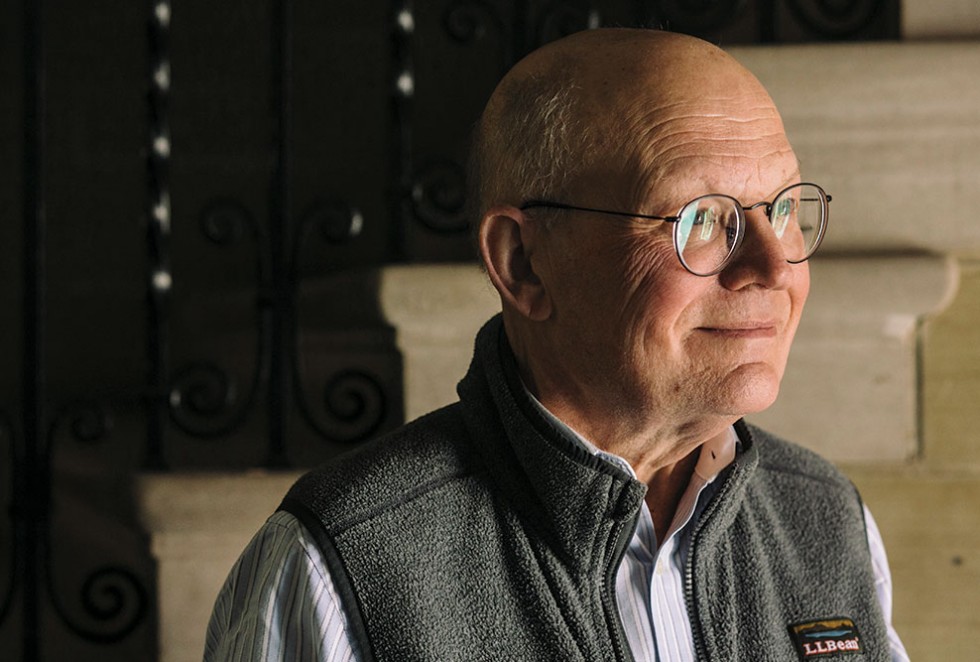 Tom Moore '72 may have graduated almost 50 years ago, but like many alumni, he never really left Kenyon. He remains connected to the College through his music and drama memories, and his many volunteer roles, including his latest as a member of a committee working to enhance the new 50th Reunion Program.
Hometown: Pittsburgh
Occupation: Retired after a 40-year career as a lawyer and investment advisor
Connected to Kenyon: I have been able to return to Kenyon frequently having served on KFEC, Board of Trustees and Alumni Council. I have returned most years since I graduated.
Motto: Work hard and be nice to people.
Proudest accomplishment: Being president of the Kenyon College Drama Club, and visiting my clients where they live and work (Jackson, Wyoming; Central Park East; the Neighborhood of Make Believe).
Favorite Kenyon memory: The great concerts we had my senior year — the Byrds, Flying Burrito Brothers, Loudon Wainwright, Jackson Browne.
What has most surprised you about your life post-Kenyon? How often I run into people from Kenyon who I have never met before. We are always glad to see each other.
Best advice anyone has ever given you? Think before you speak.
Song that changed your life: "Waterloo Sunset" by Ray Davies of the Kinks. It is just a lovely song about two ordinary people in a lovely part of London.
Bryan Doerries found comfort in the ancient Greek tragedies he studied in college. Here's how he has helped thousands…
Read The Story
16 reasons Kenyon alumni are optimistic about the future.
Read The Story
A record-breaking gift helps Kenyon enrich its residential experience.
Read The Story