The day before Kenyon's spring break started, Senior Class President Jodi-Ann Wang '20 emailed her classmates:
"Here's the news we've all been waiting for!!!!" she wrote, announcing that Samie Kim Falvey '96 would deliver the address at the 192nd Commencement, scheduled for May 16.
"Enjoy your Friday and have a wonderful spring break!" she added in closing the Feb. 28 email, before crossing "Commencement announcement" off her presidential to-do list. Next up: the Senior Week schedule, packed with activities meant to ease the heartache that accompanies scores of farewells. Wang got to work. "I had the Senior Week schedule in my email draft folder, ready to send to seniors," recalled the international studies major from Vancouver, Canada. "And then school was canceled."
In the days between Feb. 28 and March 16, 2020, virtually every American college and university would be forced to reimagine its operations as concerns about COVID-19 in the U.S. crescendoed. On March 9, the first three cases of COVID-19 were confirmed in Ohio, and Governor Mike DeWine declared a state of emergency. On March 10, Kenyon announced plans to extend spring break by a week and shift to remote learning for an additional week in order to reduce potential exposure. A day later, the World Health Organization declared COVID-19 a pandemic. Soon after, life in Ohio quieted with a steady drip of closures: Gatherings. Fitness centers. Salons. Dine-in restaurants. In-person voting.
On March 16, armed with new knowledge about the pandemic's scope, the College issued an immediate suspension of its residential program for the rest of the semester.
Senior Week, with all its revelry, looked unlikely. Wang never sent her email.
Support through community
Wang and her peers in Kenyon's Class of 2020 have faced the strange before. In some ways, this remarkable end to their time as Kenyon students mirrored their earliest days in Gambier. Their first semester in 2016 began with all the usual trappings of fall: First-Year Sing, midterms, Family Weekend, the crunch of golden leaves along Middle Path. It also included a presidential election with a widely unexpected outcome, one that jolted many Kenyon students from the relative predictability, thus far, of their days at college.
In the hours, days and weeks after the 2016 election, students sought support through community. Hundreds gathered the following day in Peirce Hall, the Kenyon Collegian reported, to process, together, the election results and their meaning for the world. Some students joined groups such as the Black Student Union (BSU), Sisterhood and Adelante, to find solidarity in uncertain times.
"You feel so small when you're 18 and just got to college and all these things are happening around you and you don't really have a say," said English major Camila Wise '20, of Camarillo, California, about her experience that fall.
Over the next four years, these seniors did learn how to have their say, gaining voice and confidence through rigorous coursework, extracurriculars, internships, off-campus study — everything they had been told would lead to a lifetime of career excellence.
Kenyon's campus evolved in impressive ways, too, through their four years: Construction projects included the relocation of Unity and Snowden houses, a new Black Box Theater and Village Market, a film center in downtown Mount Vernon and a renovated bookstore. Farr Hall was demolished, and in its wake rose new apartments, study spaces and a new home for the Gambier Deli. Since 2019, a pair of cranes deployed to construct the new Chalmers Library (expected to be complete in 2021) has accentuated the Gambier skyline.
Kenyon's physical campus — even, temporarily, sans library — helps drive some of the close bonds that generations of students have enjoyed, said Assistant Professor of Sociology Shaun Golding, who studies rural communities facing transition.
"Schools like Kenyon have meticulously laid out campus spaces that are conducive to engendering a strong sense of community," Golding said. "Having one dining hall, for example, creates an environment where people have to bump into each other randomly without trying. That is one of the hallmarks of rural life that makes people attached to rural communities: institutions that are anchors, like hospitals and schools, that become spaces where you have these random unplanned meetings."
But what happens when your campus becomes off-limits due to a pandemic and you can no longer congregate in Peirce, along Middle Path, on the Science Quad or Ransom Lawn? Were the bonds of this class strong enough to survive the physical distance and global uncertainty awaiting it?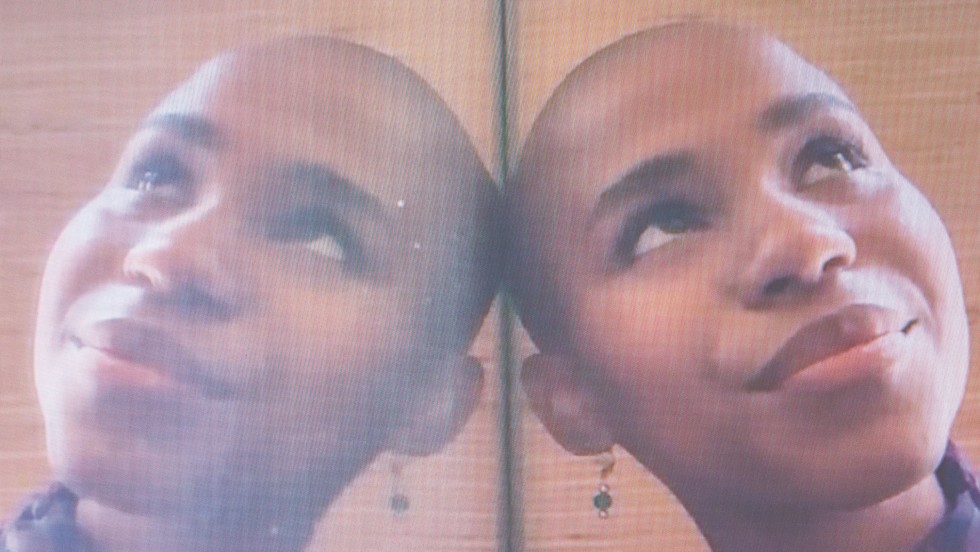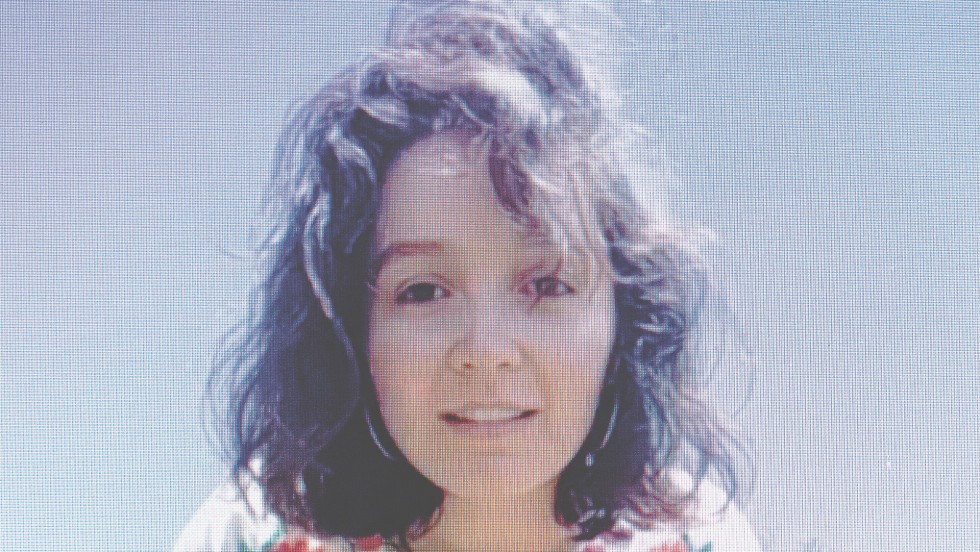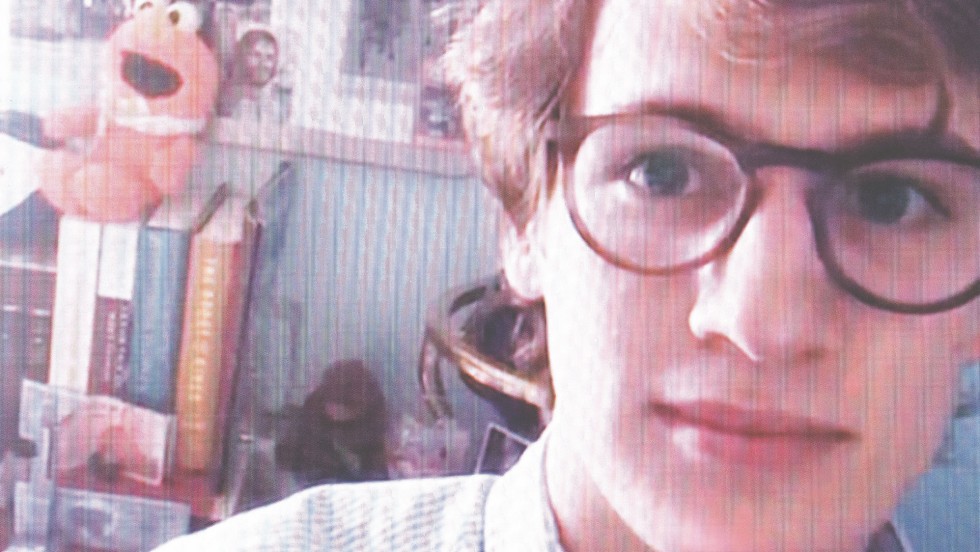 'The glue of a small college'
Even as society churned with the pandemic's effects, Gambier spring still blossomed. "The flowers are budding, the trees are getting green. The physical space of Kenyon hasn't changed. But it's changed in spirit," said Lina Berón Echavarría '20.
Berón Echavarría, an environmental studies major, witnessed the evolution of the semester up-close. She had planned to spend spring break on campus instead of flying home to Quito, Ecuador. (Her decision proved prescient: On March 16, Ecuador and Colombia, where she also holds citizenship, announced a halt to all incoming international travel.)
But instead of reuniting with her friends and classmates at the end of spring break, she spent the rest of the semester enjoying the company of only one housemate and many goats, ducks and chickens at the Kenyon Farm, where she moved in mid-March to care for the animals in the absence of other student farmers.
The change in community spirit that Berón Echavarría and others experienced tracks with the complicated emotions that come with the closure of a community institution, Golding said.
"Rural communities grapple with institutional loss pretty regularly in the U.S. Hospitals close, and schools consolidate. Suddenly the community anchor is no longer there, and you are left floating," Golding said. "But I think it's rare that a community is suddenly dispersed like this. When a class graduates, they're dispersing automatically, but there are rituals and rites of passage that are engineered to make that something that is emotionally fortifying rather than emotionally devastating."
When Kenyon announced its plans to suspend its residential program, Tommy Johnson '20 sensed a new urgency to stay connected with his peers. The political science major from Pittsboro, North Carolina, made sure to continue at least one ritual that had been vital to his senior year: breakfast. While on campus, he would start each day in Peirce Hall with Justin Sun '20 and Nate Gordon '20. Johnson arranged for the trio to now gather each Thursday morning on Google Meet, where they watch one another make breakfast before resuming their usual banter regarding current events and their Kenyon studies.
"Everyone is lamenting the loss of those connections you don't always think about," said Sun, an English and Spanish double major from San Jose, California. "Of course I'm still going to talk to my best friends through this, but those people I smile at as I walk by, or whom I share a meal with every now and then? We don't have those connections anymore. That's kind of the glue of a small college, when we're all together on the Hill."
Students got creative in sustaining friendships through letters, social media, virtual trivia nights, book clubs and poetry swaps. Student Council President Delaney Barker '20, a political science major from Monroe, Ohio, celebrated her April birthday with friends by watching a show together on Netflix Party. Wang regularly checked in with her senior class constituents via email and Instagram posts. Wise maintained a group text with fellow English majors to commiserate, then celebrate, the process of completing their honors theses. Leah Dunbar '20 collaborated with classmates in her "Music and Entrepreneurship" class on a virtual musical initiative titled the Kenyon Harmony Project. Many students relied on the popular short-video platform TikTok to stay attuned to the pulse of their peers. "It's piecemeal, but it's not nothing," Sun said.
But even with group texts and virtual happy hours, an undercurrent of loss swept through the latter half of the semester, manifesting in myriad ways. For Wise, being far from friends meant relinquishing "the kind of spontaneity of walking down Middle Path and stumbling across a friend … and feeling comfort wherever I go because there's always someone I love nearby." For Erin Donnelly '20, an English and French double major from Lisle, Illinois, upheaval from campus meant an unmooring from the daily routine she had cultivated through her four years: wake up early, shower, then hustle to Wiggin Street to snag a good table before the morning rush. "And now it just kind of blends together," she noted of her April days at home. "I can still get up and take a shower, but then I don't go anywhere."
"I'm not remembering Kenyon as much for the big moments as I am just for the day-to-day way that I lived my life there and enjoyed it so much — walking around campus, feeling like I had a purpose, somewhere to be," Donnelly added.
Berón Echavarría lost an opportunity to share with her peers the capstone project for her studio art minor, a colorful window installation in Peirce Hall. Wise lost time to cross off the final item on her Kenyon bucket list: a lazy spring dip in the Kokosing. Wang lost the moments she had worked for all year: when, after finishing graduate school applications, her honors thesis, and wrapping up end-of-year Senior Week plans, she could finally lean back and relax with friends in her campus apartment. Shannon Paige '20, an international studies and modern languages and literature double major currently living in Atlanta, lost the moment she had planned to, at long last, sign the Matriculation Book. ("I kept forgetting every year," she sighed, "and I had thought, well, it will be cute to do it during graduation week.")
All the seniors lost the last spring at Kenyon that they had idealized: sunny afternoons spent socializing on lawns, long conversations with beloved professors, extensive goodbyes, a languid easing into their postbaccalaureate selves, an upholding of the traditional rhythm of a Kenyon education. And while the College held a virtual celebration of the class in May and plans to host an in-person Commencement ceremony on campus at some point in the future, this year would nevertheless be the first since 1829 that the College did not hold a spring Commencement ceremony.
'An age of resilience'
Instead of joyfully flinging mortarboards into the air with one united whoop, these seniors have scattered back to childhood bedrooms around the world — and it's not the same situation as just going home for summer break, notes Associate Professor of Psychology Dana Krieg, an expert in developmental transition.
"Research shows that individuals in emerging adulthood, ages 18 to 25, report feeling unstable and 'in between' childhood and adulthood. Being forced to move home unexpectedly and facing uncertainty about the future will likely exacerbate both those feelings," she said. "Many of our students have been abruptly put into caregiving roles during this pandemic, caring for quarantined and ill family members, helping siblings navigate remote learning, and worrying for themselves and others."
"Now, for me, independence is less about being on your own spatially and more about being able to be a support for people in my life."
Tommy Johnson '20
The pandemic shifted the notion of independence previously held by Johnson. "It's hard to feel like you have agency when your day is just staying put at home with your parents," he said. "But now, for me, independence is less about being on your own spatially and more about being able to be a support for people in my life."
"When you go away to college, you learn so many new things about yourself," Donnelly said. "Who I am at Kenyon is the more independent version of myself, and so coming back home has felt like a push and pull to not return to a dependent, almost less mature version of myself."
That's an expected feeling, Krieg said.
"Emerging adulthood has been described as the age of possibilities. It's also an age of resilience," she added. "During early adulthood, under normal circumstances, there are things that don't work out as planned. I encourage our students to look for the positives and reflect on what's important to them."
'By breaking us apart, it created bonds.'
If there's a positive outcome from this pandemic, it may be this: Undoubtedly, this Class of 2020 will experience a connection like no other.
"The thing about COVID-19 is that by breaking us all apart, it created bonds. There's a level of understanding and deeper relationships that are more intimate," Johnson said.
"This has emphasized for me how the relationships I've made at Kenyon with my professors and classmates are the strongest point of my education," said Dunbar, a music major from Hillsborough, New Hampshire. "This has reiterated how willing people are to be there for each other."
"I had always been so excited for that final Senior Sing, for Senior Week, for graduation, for the last Summer Sendoff, and for everything to end so unceremoniously has been incredibly disappointing and heartbreaking. But hopefully establishing these kinds of ways to connect with each other will make it more likely that we'll stay connected into the future, and we'll keep up these patterns," Barker added.
"We know now that our relationships can withstand us all being far apart."