60-Second Syllabus: Music 325
Professor of Music Ted Buehrer '91 offers a 60-second glimpse of his class "Music and Entrepreneurship in the 21st Century."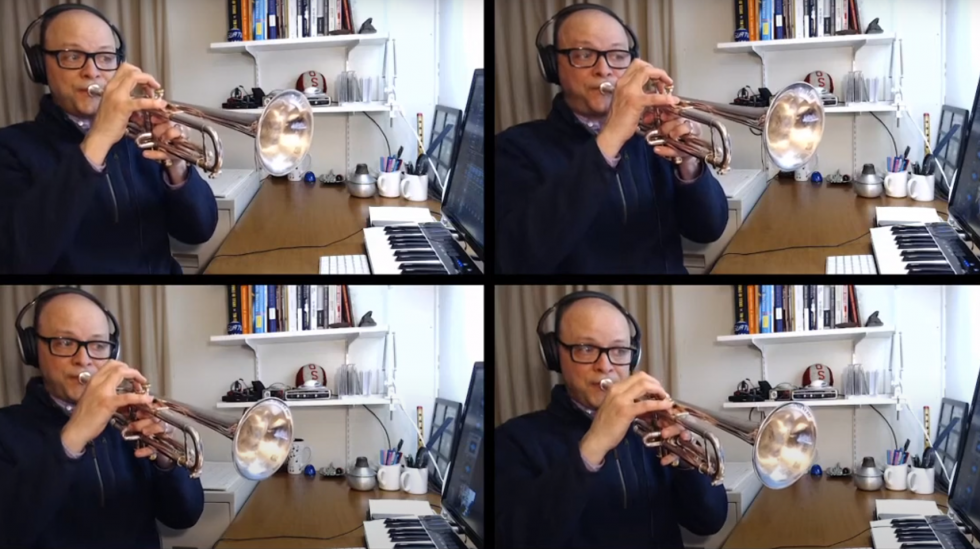 MWF 10:10 - 11 a.m.
Taught by Ted Buehrer '91, professor of music
There's more to the music industry than soloists taking elegant bows by their Steinways and rock stars jamming for sold-out crowds. "State of the Art: Music and Entrepreneurship in the 21st Century," a new course offered by Professor of Music Ted Buehrer '91, leverages the experiences of Kenyon alumni to illuminate career paths that combine musicianship with management, event planning and business sense. Among the special guests to Skype and Zoom their way into the classroom this spring were "Half Waif" indie singer-songwriter Nandi (Plunkett) Levine '11, TV and film composer Kenneth Burgomaster '91 (whose virtual visit with Buehrer's class, in which he shared how he composed musical transitions for the Disney Channel's "Hannah Montana," went viral on TikTok) and Suzanne Wilson '93, president of the Phoenix Symphony.
Like musicians all around the world, who faced canceled gigs and innovated new ways of making music during the COVID-19 global lockdown, Buehrer and his students swiftly changed course when Kenyon shifted to remote learning. Instead of producing a live, in-person musical event for their final project, the class created the Kenyon Harmony Project. The online concert showcased submitted videos of virtuoso performances and original compositions by Kenyon community members, including a "Quarantine Ditty" by Sarah Dailey '20 and Leah Dunbar '20 on ukulele: "Right now we're living in separate harmony; even miles and miles apart we still share TV."
The project culminated in a virtual choir joining forces for a moving rendition of "Kokosing Farewell." Every student spearheaded a different element of production, from artistic direction to social media marketing to audio and video editing, and racked up more than 1,500 views on their livestreamed YouTube event — certainly a bigger audience than could have ever crammed into Rosse Hall.
---
Recommended Reading:
"The Savvy Musician: Building a Career, Earning a Living and Making a Difference," by David Cutler
"Lessons from a Street-Wise Professor: What You Won't Learn at Most Music Schools," by Ramon Lee Ricker
The Class of 2020 entered college in a time of political uncertainty. They forged deep connections and believed…
Read The Story
In "Stray: A Memoir," Stephanie Danler '06 confronts the demons of her past.
Read The Story
In March and early April, as essential workers fought at the front lines of the COVID-19 pandemic and others flattened…
Read The Story