One of Us: Bi Vuong '03
Engaging with big ideas at Kenyon helped shape this education policy expert's career.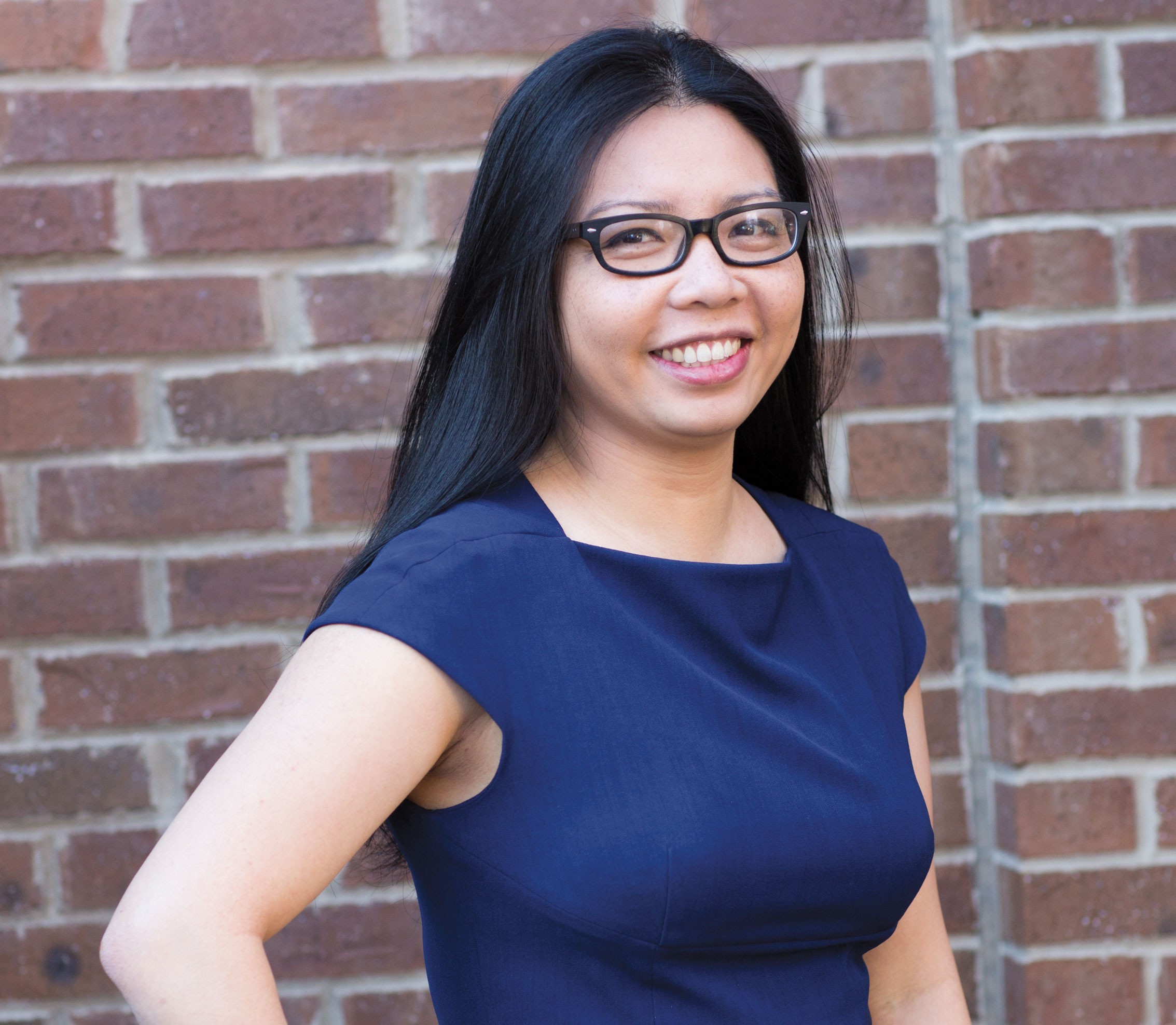 Bi Vuong '03 remembers Kenyon as a place where she was "encouraged to engage with 'big' ideas — justice, heroism, empathy, democracy — all of which continue to influence my thinking," she said. Working in the education sector and interacting with students, teachers and administrators, "I have come to witness, and better understand, how 'big' ideas are reflected in the everyday interactions and decisions that shape the lives of individuals and communities," she explained. "What can seem like a 'little' idea can be a 'big' idea if it improves a student's experience or provides a student with new opportunities."
CURRENT HOMETOWN:
Brooklyn, New York
OCCUPATION:
Education policy
WHAT YOU'VE BEEN UP TO SINCE GRADUATION:
I moved around a bit, tried a variety of jobs and earned my master's degree along the way. I am currently a managing director at Project Evident and am working with education agencies and nonprofits to use evidence to make a difference in students' lives. Previously, I was the director of Proving Ground at Harvard University's Center for Education Policy Research, and the deputy chief financial officer at the School District of Philadelphia.
MOTTO:
The question I have tried to use to guide my career decisions is: "Where can I have the biggest impact?" The answer hasn't always been clear-cut, but having worked in the private, nonprofit and governmental sectors, I still believe that my general determination to work toward improving education outcomes for students was the right one for me.
BEST ADVICE ANYONE HAS EVER GIVEN YOU?
Trust your style. In my early 20s, I received some feedback from a supervisor who suggested that I may have been a bit too forthright and direct in my manner of speaking and in my interactions with colleagues. The supervisor suggested I be more circumspect. I mentioned this to my husband over coffee. He immediately waved his hand, told me it was bad advice and encouraged me to, as he put it, "trust my style." It was kind of a throwaway line, but this advice has, to this day, served me well.
In March and early April, as essential workers fought at the front lines of the COVID-19 pandemic and others flattened…
Read The Story
In "Stray: A Memoir," Stephanie Danler '06 confronts the demons of her past.
Read The Story
The Class of 2020 entered college in a time of political uncertainty. They forged deep connections and believed…
Read The Story