15 Years Out: Ted Samuel '05
The international education professional shares the twists and turns of his post-Kenyon years.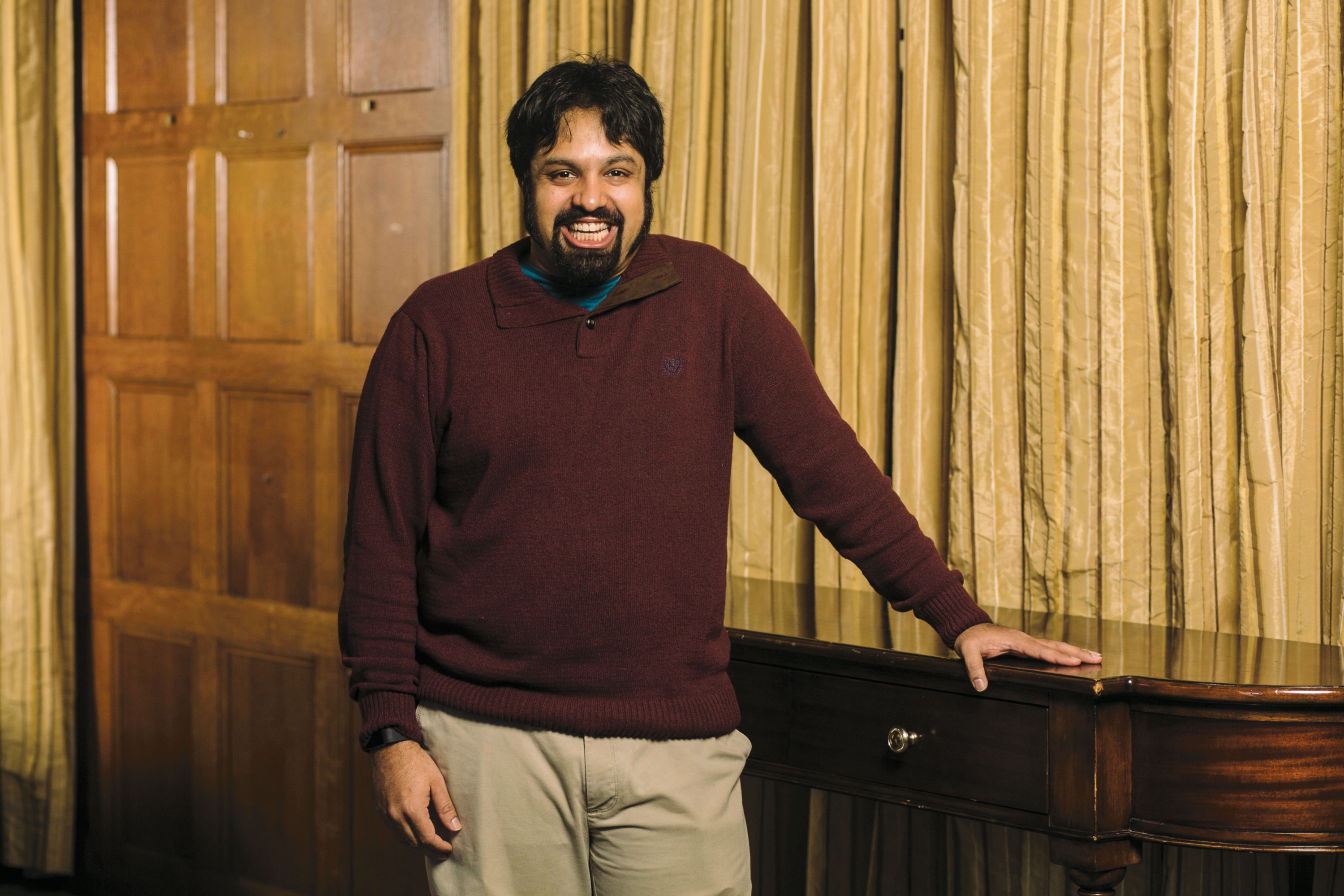 In this occasional series, alumni share their life trajectories post-Kenyon.
MY LIFE ONE YEAR OUT FROM KENYON: I finished a Fulbright Fellowship in India. I conducted research, traveled extensively and performed Karagattam (a Tamil folk dance) at venues in India, Pakistan, Nepal and the U.S. I was ready to take a bite out of the "real world."
FIVE YEARS OUT: The real world bit back, and it wasn't pretty. I explored different career paths and learned what I did not want in life. I worked in corporate sales and marketing, managed databases as a temp and taught at an after-school science program. I also had a few great opportunities. I won a fellowship to work at a human rights media organization in Nepal, ran summer study-abroad trips to India and Vietnam, and worked for the Obama campaign. Given the state of the economy in 2009, I decided to go to graduate school.
10 YEARS OUT: I earned my doctorate in cultural anthropology from American University. To complete a master's and doctorate in six years required me to forgo everyday luxuries, like a social life. But I found pockets of joy and professional satisfaction. I continued to lead summer study-abroad programs, taking students to Vietnam, Cambodia, Rwanda and Tanzania. I also served as an AIF Clinton Fellow in 2012- 2013, where I engaged in human rights advocacy work in south India. In the fall of 2015, I began my tenure as director of the South India Term Abroad Program.
15 YEARS OUT: I live in Ohio again! (I did not see that one coming 15 years ago.) I also still work in international education and exchange, managing grants and fellowship programs through Oberlin Shansi. I work with partners — including universities, NGOs and a UN agency — in India, China, Indonesia and Japan to foster professional exchanges for Oberlin College students and young alumni. I'm also doing my part to democratize international opportunities, making them more accessible for people of color, LGBTQ+ and low-income students, and professionals.
The Class of 2020 entered college in a time of political uncertainty. They forged deep connections and believed…
Read The Story
In "Stray: A Memoir," Stephanie Danler '06 confronts the demons of her past.
Read The Story
In March and early April, as essential workers fought at the front lines of the COVID-19 pandemic and others flattened…
Read The Story