Book Reviews: Leopoldo López Speaks Out
Readers who have followed the career and plight of Venezuelan opposition leader Leopoldo López '93 H'07 — imprisoned by his government, then released into house arrest — will be interested in two books by the Kenyon alumnus. "Venezuela Energética" (Editorial Dahbar), co-written with industrial engineer Gustavo Baquero (and based in part on handwritten notes smuggled out of prison), focuses on Venezuela's beleaguered oil industry. The book argues for increased production and a system of citizen accounts as part of a reform program to democratize the country's oil wealth while seeking to end mismanagement and political corruption.
"Preso Pero Libre" (ABG Planeta), or "Prisoner But Free," is the clandestine journal that López kept in prison.
Both books are in Spanish, although The Atlantic magazine ran a short English-language excerpt from "Venezuela Energética" (available online).
---
More Recent Books by Kenyon Authors
Jarret Berenstein '01, "The Kellyanne Conway Technique" (Skyhorse Publishing). A comedian and sketch writer, Berenstein cheerfully skewers President Trump's counselor in this guide to her techniques as a spin-master, from "Deny and Distract" to "Because I Said So."
Emily Guy Birken '01, "End Financial Stress Now: Immediate Steps You Can Take to Improve Your Financial Outlook" (Simon & Schuster: Adams Media). Birken not only offers practical advice — on budgeting and debt, for example — but also shows how financial stress arises from our core beliefs about money and cognitive biases like "hedonic adaptation" and "hyperbolic discounting."
Emily Blejwas '00, "Once You Know This" (Random House: Delacorte Press). Plucked from the "slush pile" by an editor who couldn't stop reading after the first line, this affecting novel (for ages 9 to 12) immerses us in the daily struggles of 11-year-old Brittany, who lives in poverty on Chicago's West Side, in the house of her mother's abusive boyfriend.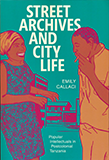 Emily Callaci '03, "Street Archives and City Life: Popular Intellectuals in Postcolonial Tanzania" (Duke University Press). A history professor at the University of Wisconsin, Callaci describes how young rural migrants settling in Dar es Salaam created a new urban culture composed of intellectuals ranging from journalists and pulp-fiction writers to nurses and Christian women's advice writers.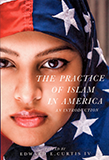 Edward E. Curtis IV '93, editor, "The Practice of Islam in America: An Introduction" (New York University Press). Twelve scholarly essays illuminate Islam as a "lived religion" in the United States, with attention to prayer, holidays, life-cycle rituals and ethics.
Matty Davis '12 and Mark Davis, "A Country Divine." This slim, limited-edition book centers on photos that evoke a cross-country trip undertaken by two brothers — Matty is a dancer and artist, Mark a photographer — in a spirit of randomness, with the lines on the palms of their hands providing a metaphorical map.
James W. Gaynor '70, "Jane Austen's Pride and Prejudice in 61 Haiku." Noting that Austen's chapter openings read like short poems which flirt with the reader, Gaynor creates a clever haiku for each opening sentence.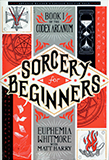 Matt Harry '98, "Sorcery for Beginners." Owen Macready figures he'll coast through eighth grade in boring anonymity — but then he encounters Euphemia Whitmore and her how-to manual for learning sorcery and returning magic to a humdrum world.
William I. Hitchcock '86, "The Age of Eisenhower: America and the World in the 1950s" (Simon & Schuster). A history professor at the University of Virginia and the author of several notable books, Hitchcock adds importantly to renewed scholarly interest in President Eisenhower. His argument: that Ike's record in both foreign and domestic affairs as well as his leadership style make him "among the most consequential presidents in American history."
Cordelia Jensen '98, who won attention for her free-verse novel for young adults, "Skyscraping," has two books coming out this year. "The Way the Light Bends" (Penguin Random House: Philomel Books) is another powerful novel in verse, about two very different sisters, a family secret, and the need for belonging and self-worth. "Every Shiny Thing" (Abrams: Amulet Books), about two friends, was co-written with Laurie Morrison, half in prose, half in verse.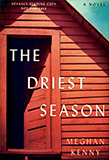 Meghan Kenny '96, "The Driest Season" (W.W. Norton). This quietly gripping first novel begins on a hot summer day in 1943, when 15-year-old Cielle finds her father hanging from a beam in the barn, a suicide. Kenny, praised for her earlier story collection, "Love Is No Small Thing," has written a compelling coming-of-age story in which character, family, emotion and place all ring true.
John T. Lysaker '88, "After Emerson" (Indiana University Press). "Our condition is less a stage than a maelstrom," Lysaker writes in one of the seven essays in this book, "and while we have our exits and entrances, sound direction is rare." A philosophy professor at Emory University, Lysaker brings both scholarly acumen and a poetic sensibility to issues such as the ethical life, the nature of the self and even the meaning of "America."
Joshua Mabra '05, "Princely Authority in the Early Marwānid State" (Gorgias Press). Mabra, head of the Arabic program at Wright State University in Ohio, examines the largely forgotten career of Abd al-'Azīz ibn Marwān, the Umayyad governor of Egypt from 685 to 785.
Vern Oakley '74 P'16, "Leadership in Focus: Bringing Out Your Best on Camera" (Greenleaf Book Group Press). A veteran filmmaker who has created videos for countless companies, nonprofits and colleges — including Kenyon — Oakley has written a comprehensive guide for using video as a powerful tool. Topics range from the importance of authenticity, to the various roles on a film crew, to video styles, to "the anatomy of an effective video."
Cait Weiss Orcutt '05, "Valleyspeak" (Zone 3 Press). "I grow up in the valley under porn /stars, inside cars," reads the opening poem of this prize-winning collection. Vivid, fresh and jarring, the poems center on two sisters growing up in a Los Angeles where sex, drugs, adultery, violence and racial tensions hover disturbingly close.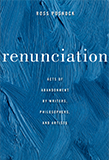 Ross Posnock '74, "Renunciation: Acts of Abandonment by Writers, Philosophers, and Artists" (Harvard University Press). A professor of humanities at Columbia University, Posnock explores renunciation as a creative force in a breathtaking range of cultural figures, from Stéphane Mallarmé to J.D. Salinger, from Bob Dylan to Glenn Gould, as well as philosophers, including Nietzsche, Heidegger and Wittgenstein.
Justin Roberts '92, "The Great Henry Hopendower" (G.P. Putnam's Son's), illustrations by Deborah Hocking. The acclaimed children's musician has written his second wonderfully sweet picture book, about a boy, Henry, and his grandpa, who once said: "Magic? Why, it's something from nothing. And it's all around us."
Jennifer Ash Rudick '85, "Out East: Houses and Gardens of the Hamptons" (Vendome), with photographs by Tria Giovan. Visually gorgeous, carefully researched, fascinating to read, this tour of extraordinary Hamptons houses brings readers fully into the history, personal stories, and individual passions enmeshed in 27 homes and four gardens. Rudick sensitively examines both architecture and interior design, while capturing the spirit of the families who own these homes as well as of the Hamptons as a distinctive place.
Sarah Bamford Seidelmann '89, "Swimming with Elephants: My Unexpected Pilgrimage from Physician to Healer" (Red Wheel/Weiser: Conari Press). Seidelmann's memoir recounts her sometimes painful, sometimes funny, but always self-revelatory path from a career in traditional medicine to a new, happier life as a shamanic healer and life coach.
Stacy Windahl '83, with Jody Jean Dreyer, "Beyond the Castle: A Guide to Discovering Your Happily Ever After" (HarperCollins: Zondervan). Windahl co-authored this book, in which Dreyer draws on her three decades with the Walt Disney Company to give readers advice on living a happy, fulfilling life.
How Margaret Willison '07 turned her love of pop culture into a mini media empire.
Read The Story
From doughnuts to e-cigarettes, Kenyon students use science to educate middle schoolers on addiction.
Read The Story
Kenyon alumni from different disciplines explain how long-term stress takes a toll on our health — and how we…
Read The Story