Gentle Resilience
Virginia Kane '22 shares her poetry.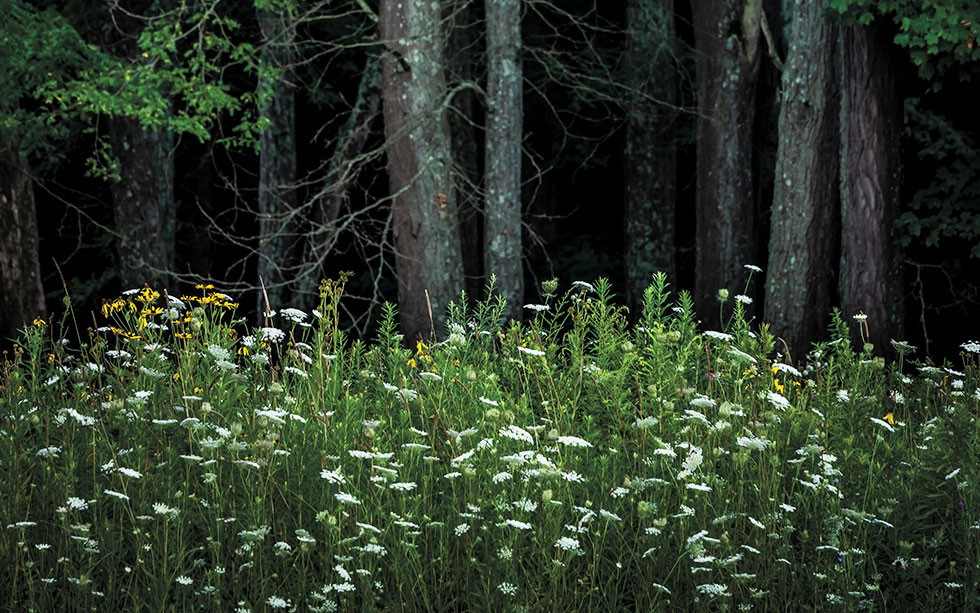 Virginia Kane '22 published her first poetry chapbook, "If Organic Deodorant Was Made for Dancing," through Kenyon's new student-run publishing press, Sunset Press, in 2019, but the collection, which includes her poem "perennials," feels perfectly suited to 2020.
"Many of my poems begin with the recollection of a memory that seemed unremarkable in the moment but has become increasingly nuanced with the passage of time. I wrote 'perennials' after recalling the devastation I felt the night my mother told me about a distant environmental tragedy resulting from rising global temperatures," said Kane, an English and gender studies double major from Alexandria, Virginia.
In a year marked by raging wildfires in the western U.S., tropical storms and hurricanes in the Gulf Coast and the Atlantic, and, of course, a pandemic, "perennials" encapsulates the sometimes surreal experience of carrying on with daily life amid the endless threat of natural disasters.
"While my parents never tried to hide the realities of the 21st century world from me," she said, "I was at once overwhelmed by their gentle resilience in the face of unprecedented catastrophe (as represented by their affinity for gardening), and the fear and cynicism my younger self felt, in spite of their hope."
"Perennials"
when he was not yet a landscape architect
when he was not yet my father
my father designed my mother a hydrangea garden
scoffing at the men before him who had brought
her supermarket roses
in my family we measure love
in what you are willing to grow with someone
i consider this the morning after
fifty people are murdered in a mosque in New
Zealand
when my ankles brush the crocuses
he buried last autumn
as bullets rained in a synagogue in Pittsburgh
he prayed for precipitation
i return home to two people
who met on the steps of a church
who do not question the existence of a God
so long as somewhere something blooms
i was eight in the living room when an iceberg
the size of Connecticut broke off the Antarctic Ice
Shelf
as i cried my parents insisted they would not be playing
cards right now if they thought the Earth was dying
when next year is still a concept
they plant perennials
When her senior drama thesis performance was canceled due to COVID-19, Talia Light Rake '20 turned Zoom into art…
Read The Story
OB-GYN and public health scholar Karen A. Scott '98 is leading a new research project — the first of its kind…
Read The Story