'Hold Space for People and Their Ideas'
New Kenyon Review editor Nicole Terez Dutton shares her vision for the literary organization.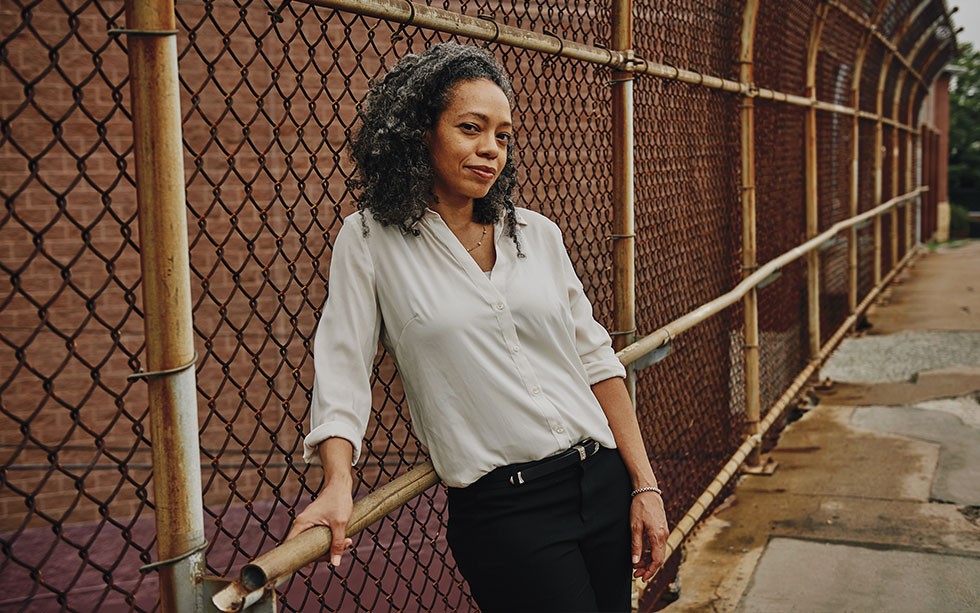 The Kenyon Review embarked on a new chapter this summer as acclaimed poet Nicole Terez Dutton took the helm of the storied literary organization, succeeding the 26-year tenure of David Lynn '76 P '14.
Author of: The poetry collection "If One Of Us Should Fall"
Online: nicoletdutton.com; kenyonreview.org
Hometown: Cleveland
Q: What is your vision for the Kenyon Review?
A: One of my curatorial priorities is to hold space for people and their ideas. There has always been a reliance on writers and artists to offer us reflection, perspective and substance, and so the idea of putting together six volumes a year that carry ideas forward, that expand the sense of what is possible, is beautiful work. To me, much of the work of editing is ensuring the health, diversity and rigor of the literary conversation.
Q: What's the best advice anyone has ever given you?
A: First: Keep it simple. Second: Treat everyone like you will know them for the rest of your life.
Q: Which books and/or authors have changed your life?
A: Mary Oliver was the first poet I met, and her poems remain really important to me, particularly "Dogfish." In high school I read Toni Morrison's "Beloved," which completely disrupted everything I thought I knew about how stories could be told and what they could do. "Song of Solomon" is my forever favorite — there's just so much love and music in that book. Wisława Szymborska is relentlessly clear-eyed in her work, as is James Baldwin — both are extraordinarily generous thinkers and I always learn something new by reading them. And Edwidge Danticat is a writer I admire so much — the ambition and beauty of her projects inspires. I particularly love "The Farming of Bones."
Q: If you were to write a poem about 2020, what would you title it?
A: 2020 has been fraught, certainly, but it has also been an extended moment of community. If this year were to be written as a poem it might borrow its title from the Haitian proverb "beyond the mountains, more mountains." We are mighty, we have come far, and there is much work ahead."
When her senior drama thesis performance was canceled due to COVID-19, Talia Light Rake '20 turned Zoom into art…
Read The Story
OB-GYN and public health scholar Karen A. Scott '98 is leading a new research project — the first of its kind…
Read The Story