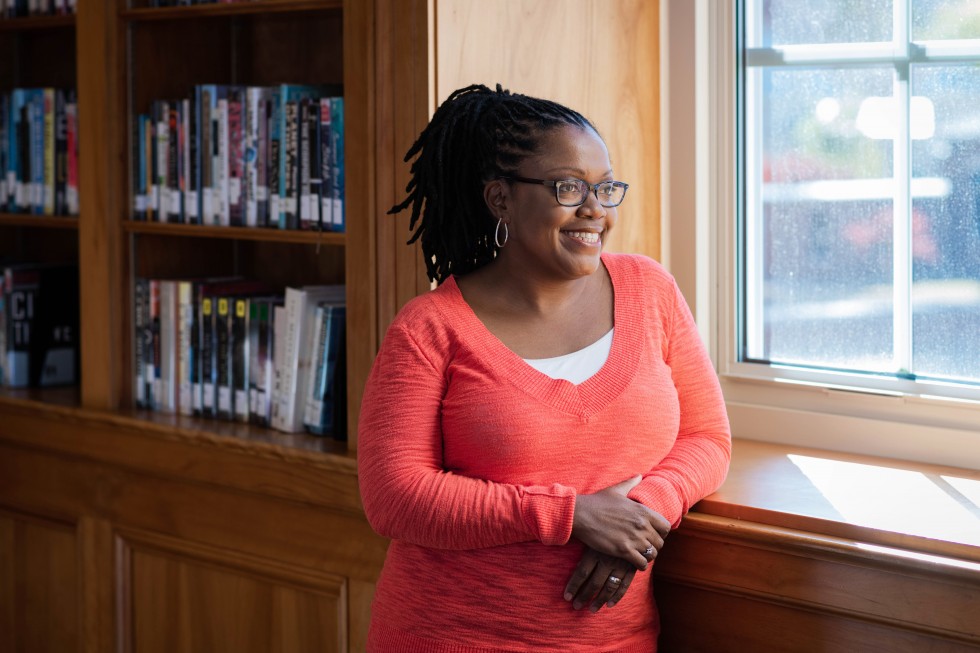 Kamille Johnson Harless' mother had some reservations about her daughter attending Kenyon. Barbara Lee Johnson '73 had hoped the oldest of her four children might forge her own path at another school, not because she didn't like Kenyon — in fact, quite the opposite. Kamille's mother and father (Johnnie Johnson '73) met and fell in love as students at Kenyon. Barbara was a member of the first female graduating class at Kenyon, and one of a handful of African American women at the College. The Johnsons helped found the Black Student Union (BSU), which celebrates 50 years this academic year. Decades later, Kamille also joined BSU and married a Kenyon alumnus — and she now serves as president of the Alumni Council. But Kamille did things her own way, starting with her major: Unlike her English major parents, Kamille majored in molecular biology.
BORN IN:
Gary, Indiana
CURRENT HOMETOWN:
Mableton, Georgia
OCCUPATION:
Teacher and network marketer
WHAT YOU'VE BEEN UP TO SINCE GRADUATION:
I married Jamie Harless '95 and we're raising two amazing children. I've also been teaching high school science for the last 17 years and recently began a career in network marketing.
MOTTO:
God doesn't call the qualified. He qualifies the called.
PROUDEST ACCOMPLISHMENT:
Inspiring students to push beyond their perceived limits.