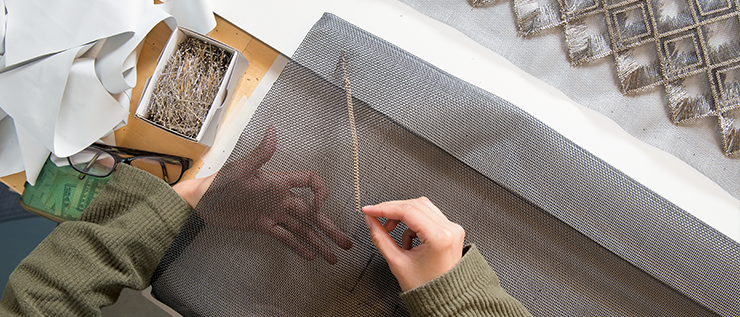 Jessica Ferrer '17 puts the finishing touches on a piece constructed with window screen and sewing pins before Open Studio Night, where senior art majors open their studios to campus visitors.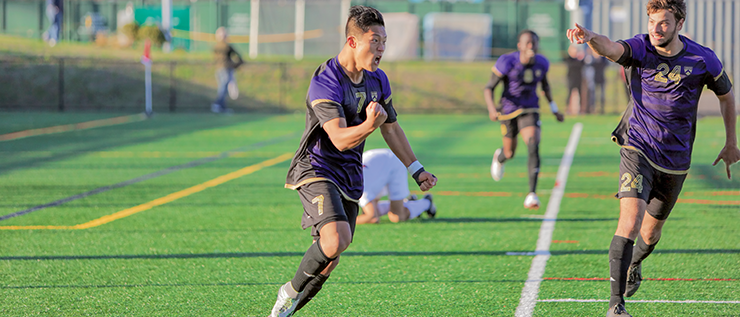 Woo Jeon '18 and Jordan Glassman '17 celebrate Jeon's goal against the Trinity University Tigers in the third-round action of the NCAA Division III men's soccer tournament.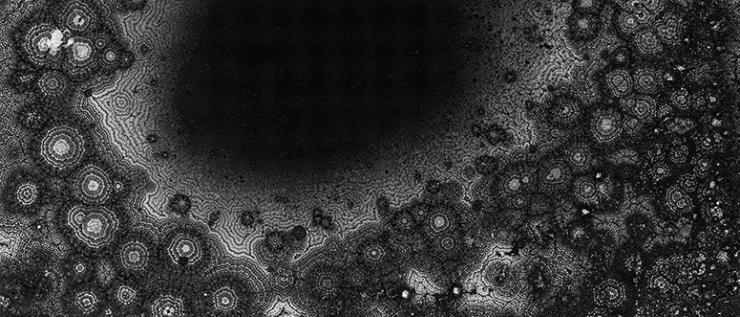 "I started collecting water from the place I visited .... each was from a distinct and separate location and had a markedly different makeup." — Katie Lovins '17, who creates photographic negatives from evaporated ocean water.
Arts & Culture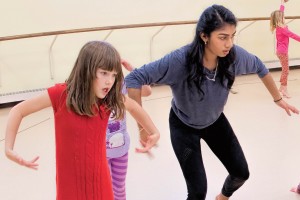 A student-led class introduces Gambier's youngest residents to the joys of movement.
Read More
General Kenyon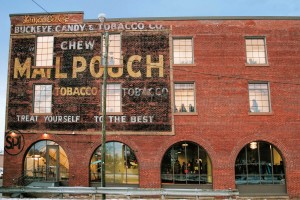 The newly renovated building gives film students state-of-the-art studio space.
Read More
Arts & Culture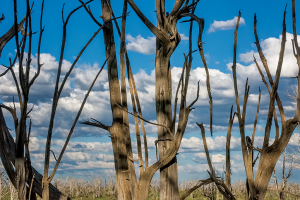 Professor of Art Gregory Spaid '69 recounts his experience photographing America's trees.
Read More
Alumni News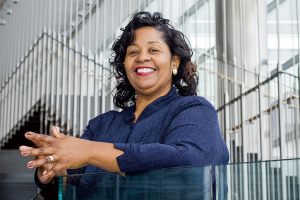 Veteran journalist Geri Coleman Tucker '74 opens up about working in the news business.
Read More
Society & Politics
After Donald Trump's victory, faculty, staff and students discuss the future.
Read More
Kenyon in Quotes
"Hopelessness is the enemy of justice. Your hopefulness is necessary." — "Just Mercy" author Bryan Stevenson, speaking in Rosse Hall
Arts & Culture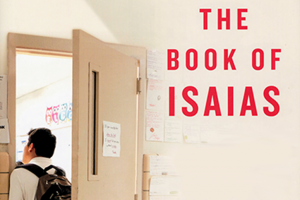 A new novel brings us into the lives of immigrant students in a troubled Memphis high school.
Read More
Alumni News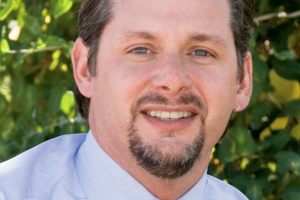 George Pond '88 oversees an expanded Denver Zoo.
Read More
Alumni News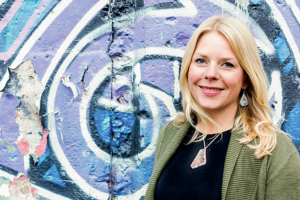 Amy Peterson '02 runs a company that helps women gain financial independence.
Read More
That's So Kenyon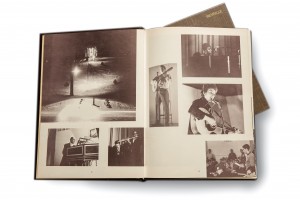 For decades, "Reveille," the College yearbook, immortalized slices of youth.
Read More
Highlights from a record-breaking season
20-3-0
For the Lords soccer team, a remarkable run ended in the NCAA Division III tournament's quarterfinal round. The Lords defeated their first three tournament opponents (Maryville, Lynchburg and Trinity) by a combined 9-1 score, but a heart-wrenching, double-overtime 1-0 loss to Tufts University capped the campaign.
The team went 20-3-0 and established the program's single-season record for wins. Goalkeeper Sam Clougher '17 was named an Academic All-American and finished his career as Kenyon's all-time leader in shutouts (45).
3,251
John Rinka '70 was inducted into the Small College Basketball Hall of Fame as a member of the inaugural class. Rinka was a three-time All-American who scored a Kenyon-record 3,251 career points. During his four-year career, he averaged 32.9 points per game, a mark that still ranks sixth all-time among all NCAA players.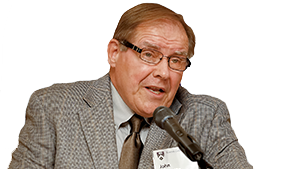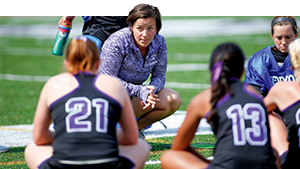 72-30
The Ladies field hockey team captured its fourth conference tournament title and registered a 2-1 win at Elizabethtown College in the NCAA tournament before being eliminated by No. 2-ranked Salisbury University. Fifth-year head coach Jacque DeMarco became the program's all-time leader in wins with a 72-30 record.
'85
James E. Rossman, Brooklyn, New York, finds a silver lining of COVID in connecting more frequently with Peter A. Propp (in Westport) and Eugene E. Elder (in Charlottesville), via a virtual book club. "We are reading Hamnet," Jim notes, "which brings back fond memories of Shakespeare lectures in Ascension, reading in the nooks of old Chalmers library, and productions in Bolton Theater."
'01
Aleka E. Kostouros, Philadelphia, is a behavioral health consultant in a community health clinic. "Between COVID and civil unrest, this year has been challenging and eye-opening, to say the least," she informs. "So much grief. So much anger. So much fear and anxiety. I've been in the clinic the whole time, though mostly doing sessions over the phone, which has been an adjustment. It's been a privilege to be able to serve and bear witness, and I'm super grateful for a wonderful supervisor and team, but it can be taxing. To recharge, I take day trips to parks and small towns outside Philadelphia with my boyfriend, grateful for small things.."
'82
Frances H. "Corky" Hebert, Lutherville, Maryland, resides near Baltimore, enjoying a sixth year running her flower design company, Petal Pushers. "I am a proud grandmother and enjoy going to visit my kids, who live all over the country!" she reports.